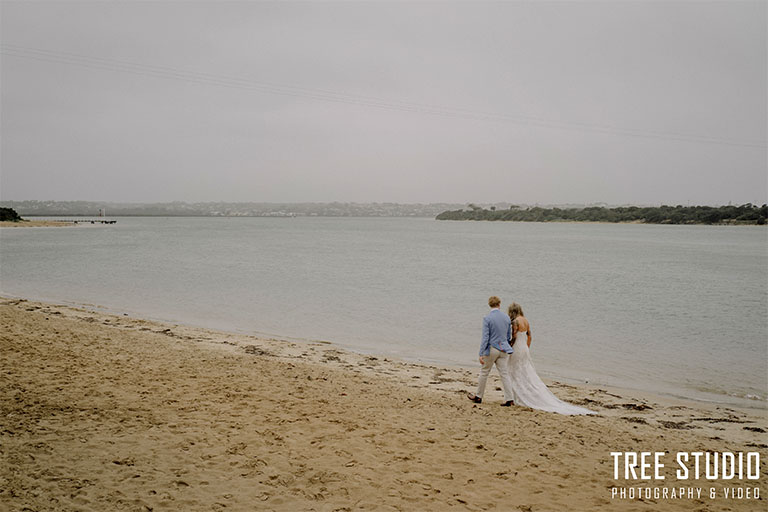 'I love candid wedding photography, because I love being myself, relaxed, chilled and have fun on my big day'- one bride told me honestly when I met her at the first meeting in 2018 late summer.
I'm a candid wedding photographer, mainly servicing in Melbourne, you can also find me in Yarra Valley, Mornington Peninsula, Geelong or anywhere a love story begins.
9 years after when I first got into the field of wedding photography, I still love my work and I'm always excited to meet new people and explore unique wedding locations to create 'WOW' photos.
---
Why I love candid wedding photography?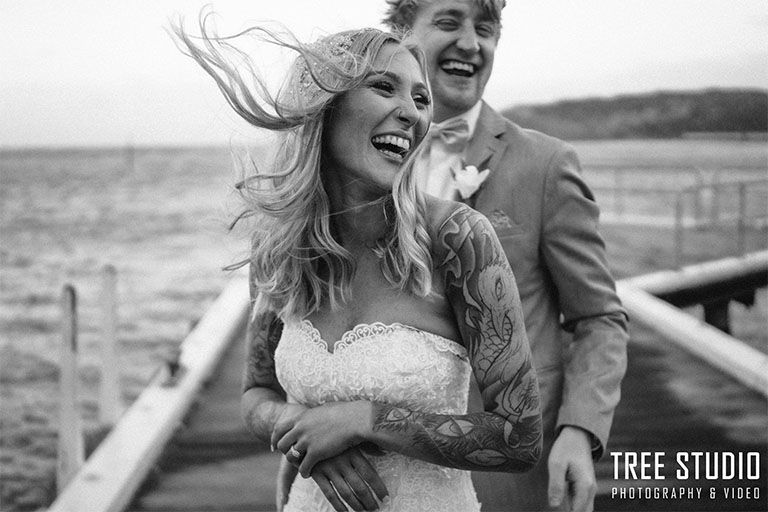 Candid wedding photography is the best way to reflect every wedding couples' personalities, emotion and wedding vibes honestly.
As we know, every wedding is uniquely different and every bride has her own personal touch and preference. As a professional wedding photographer, I want to get to know every bride's expectation rather than giving them overwhelming directions on her wedding day.
I always believe the truth that we can capture the most beautiful wedding photography when the bride and groom feel more relaxed and comfortable in front of cameras.
The natural and candid wedding photography shooting style is approaching the ultimate goal effectively.
---
Top 5 wedding locations in Melbourne for candid wedding photography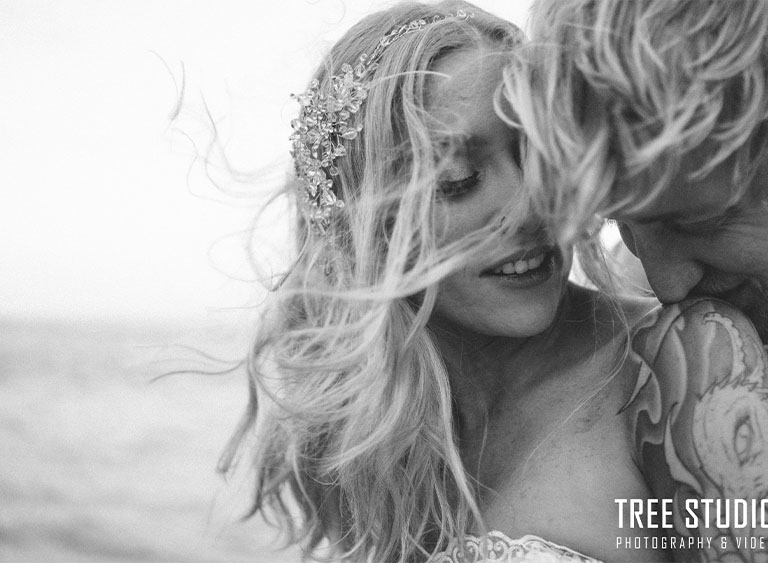 There is no one perfect wedding gown that would fit all girls. This rule of thumb also works on candid wedding photography style.
From my 9 years wedding photography experiences, I'll list top 5 perfect wedding locations for natural and candid wedding photography style.
—
Candid Wedding Photography in Yarra Valley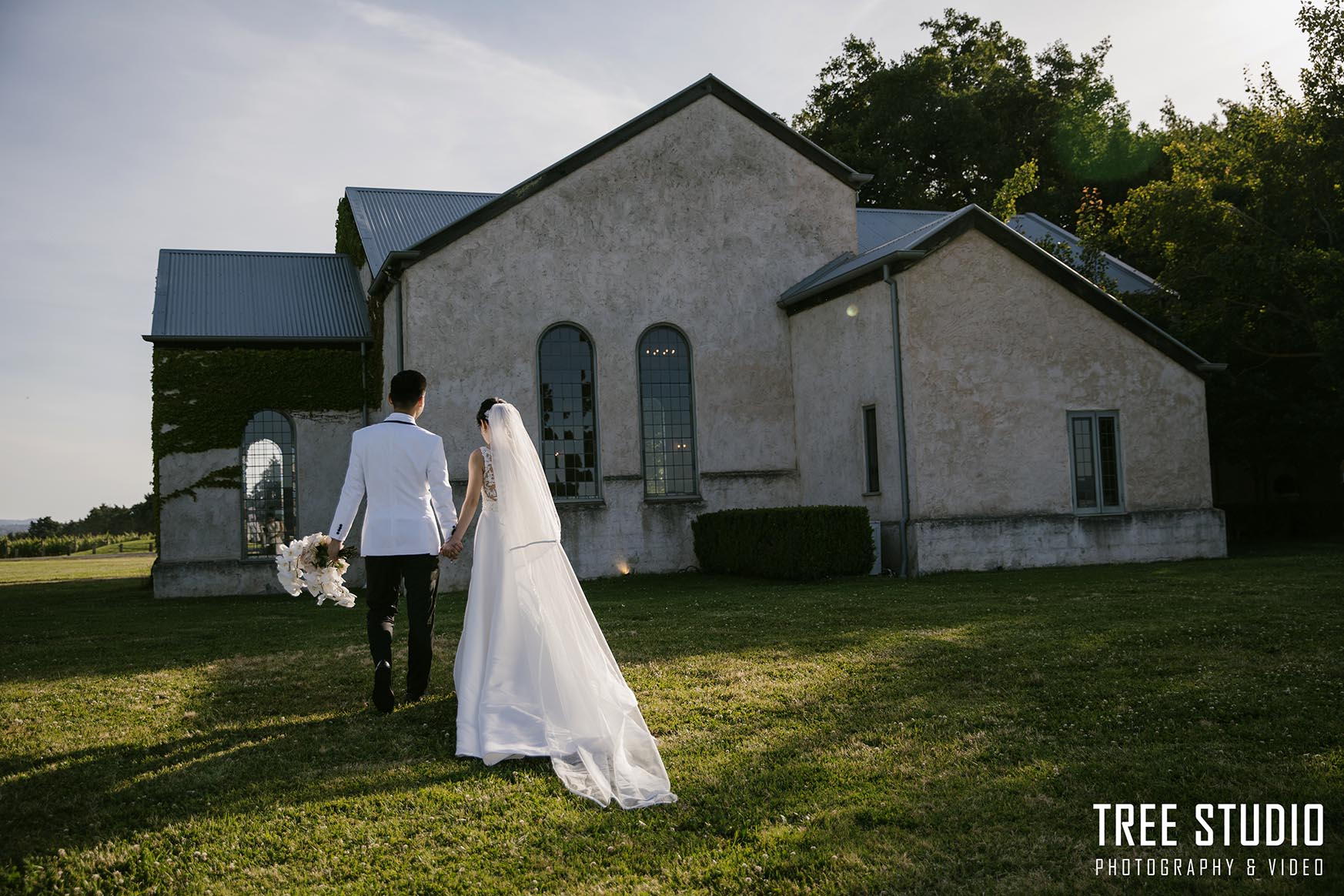 Yarra Valley region is an amazing wedding location for wedding couples to flee away from the crowd in the city and enjoy the purely relaxing and cosy wedding atmosphere. 
There are lots of awarded wedding venues to hold your ceremony, reception, also sufficient accommodations for bridal party and guests.
The wedding couples don't need to worry about the travelling between different locations and can truly enjoy the benefits of getting married in an all in one wedding venue.
Stones at the Yarra Valley, Immerse and Zonzo estate have beautiful chapels providing indoor ceremony options for couples, also indoor ceremony locations provide backup for an unexpected rainy weather.
The lush green vineyard, rustic barn door and natural landscape make up for a perfect backdrop for wedding photographers to get heaps of candid wedding photography.
One of the secrets to docandid wedding photography is that bridal party can enjoy and sip the local and fresh wine or a glass of champagne to enjoy the happy vibe and relax during the photo location session, I always try to give minimum and necessary directions throughout the wedding day so I can take authentic and honest photos.
—
Candid Wedding Photography in Dandenong Range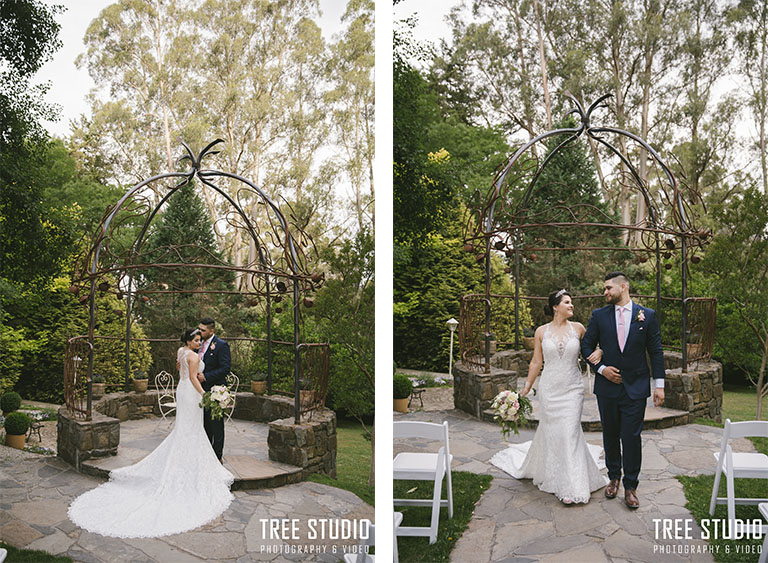 Dandenong range is the ideal wedding location to capture candid wedding photography. In contrast to vineyard wedding venues in Yarra Valley, receptions set on the Dandenong range have their own advantage and features.
The Dandenong range is the perfect place to tie the knot for couples who truly embrace the nature. The rolling mountain and towering ash trees provide a rich greenery colour palette for weddings in this region.
Tatra reception, Poet's Lane, Marybrooke manor and lots of wedding venues on Dandenong mountain provide comprehensive services including accommodation, ceremonies and receptions.
The bridal party can stay one night before the wedding so they can avoid the hassle during the busy morning.
As a local wedding photographer on Dandenong range, not only the couples can do lots if photos with me just on site at the venue,  I knew there are lots of national park and lookout points on the Dandenong mountain.
Alfred Nicholas Memorial garden and R.J. Hamer Arboretum. These are the two parks that I would recommend to couples to consider as offsite wedding locations.
One thing that needed to be kept in mind is the sunset shoot on Dandenong range is advised to be arranged earlier than any other wedding locations because the tall trees on the mountains will block more lights coming through hence lead to earlier sunsets.
—
Candid Wedding Photography in Mornington Peninsula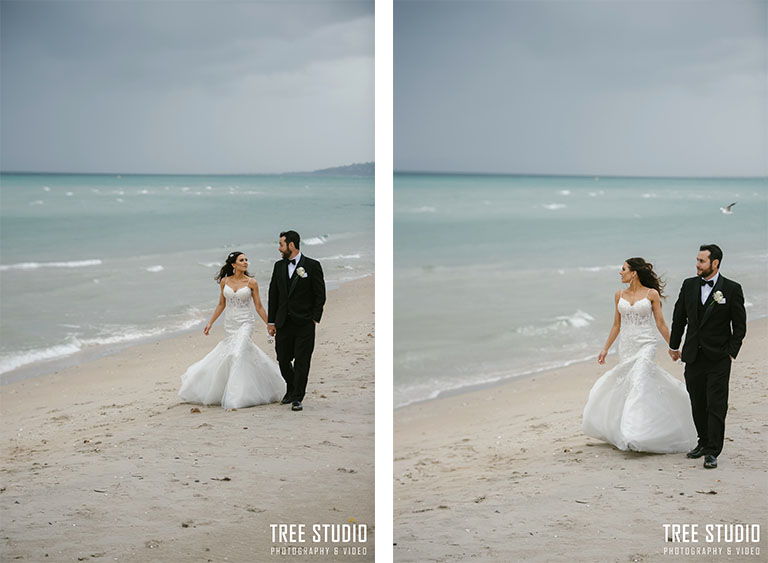 Mornington Peninsula is an absolutely great wedding location for bride and groom who want to tie the knot in front of ocean and you can image your partner's sweet vow blend with the sea breeze during the spring and summer.
Some bride and groom choose the Mornington Peninsula as their wedding destination because they have a great memory in seaside and beach back in the days.
It is always easy to capture natural and candid wedding photography when the bridal party have a great experience in a relaxing and cosy wedding location which give them a deep resonance.
Except the beach theme, you could find various wedding locations, such as golf course and vineyard as a backdrop in Mornington.
Most wedding venues in Mornington provide lots of photo opportunity onsite of venues, there are also plenty of wedding photos locations in Mornington, such as London Bridge, Cape Schanck, Mount Martha Beach Boxes, Arthurs Seat Lookout.
Some hotspot wedding photo location in Mornington requests permissions in order for you to take wedding photography there. To ensure your wedding day run smoothly, you could apply the permission from the National park, the cost is usually around $150.
Two things bridal party shall keep in mind to get candid wedding photography
   – Avoid taking photos at beach during a windy day
   – Bring sandals if you plan to take beach shoot
The sunset photography is must-have photo in Mornington, the golden hour of wedding photography usually occurs half hour before the sun completely goes down.
The colour of sea and sky will gradually merge into one tone, the lighting of sunset changes dramatically in the half hour during the sunset. It can create a variable appearance for wedding photos.
—
Candid wedding photography in rustic wedding locations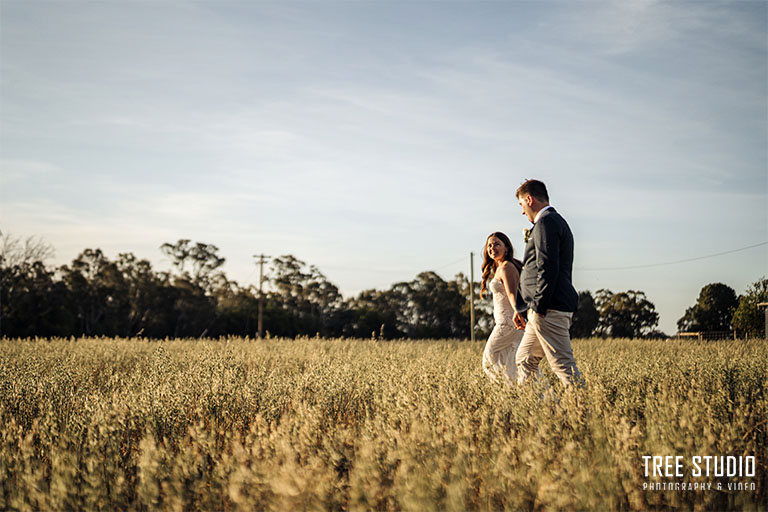 Rustic wedding location is perfectly matching place for candid wedding photography without a second thought.
Bride and groom could select rustic wedding locations, like countryside, farm, woolshed to match with their simple and relaxing wedding style.
Instead to give bridal party overwhelming directions on the wedding day, a candid wedding photographer is expected to use his or her sophisticated observation skills to find suitable backdrop for wedding photography.
The rustic wedding locations always contain lots of rustic elements, like barn door, wood, haystack, old truck, wheelbarrow and of course wedding couple's DIY décor.
All those elements can truly reflect the bride and groom's personal touch and their wedding atmosphere. They also reflect how much efforts and time the bride invested in planning out her wedding.
A candid wedding photographer will let the bridal party have fun, relax and chill out in this natural setting for natural and honest wedding photography.
—
Candid wedding photography in Melbourne CBD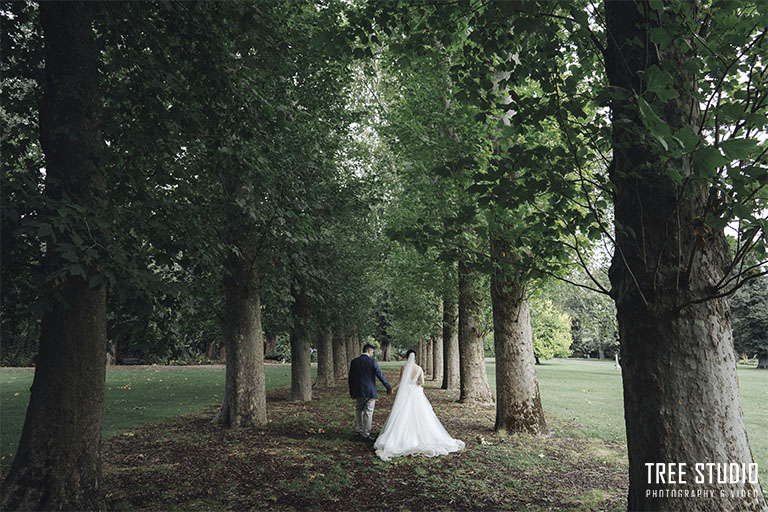 In a conventional thought, Melbourne city and CBD are wedding photo locations for classic, fine art and editorial wedding photography style.
However, you don't need to follow the majority, Melbourne CBD also has lots unique wedding photo locations for candid wedding photography style.
The famous coffee laneways in Degraves street, musical assembly point in ACDC lane and of course the numerous gardens with seasonal flowers and evergreen tree, all the hidden gems are located inside the laneways in the CBD for you to discover and take candid wedding photos.
To take the advantage of the city, the bridal party can choose variable backdrops for photos, like the natural gardens, MCG, Flinders station, NGV's waterfall entrance, alley without too much travelling time.
To achieve truly candid wedding photography, brides do not need to go to the hottest spot in the city. Instead, you can find some unique wedding locations to suit your own style.
Think about your wedding style, modern or romantic, the suitable location is always a smart choice.
In addition, we can capture some amazing photos when the wedding couples are marrying  on one of the rooftop wedding venues in Melbourne CBD. The panoramic view of city skyline can be in captured as backdrops in photos.
Luminare, Alto, RACV city club and Crown Aviary has got the best views to take city view photos.
The night shoot is also a creative idea for candid wedding photography. You could organize firework on the rooftop to capture this magic moment. Not only that, glowing sparkler can be used when bride and groom exit the wedding reception.
---
Wedding photography package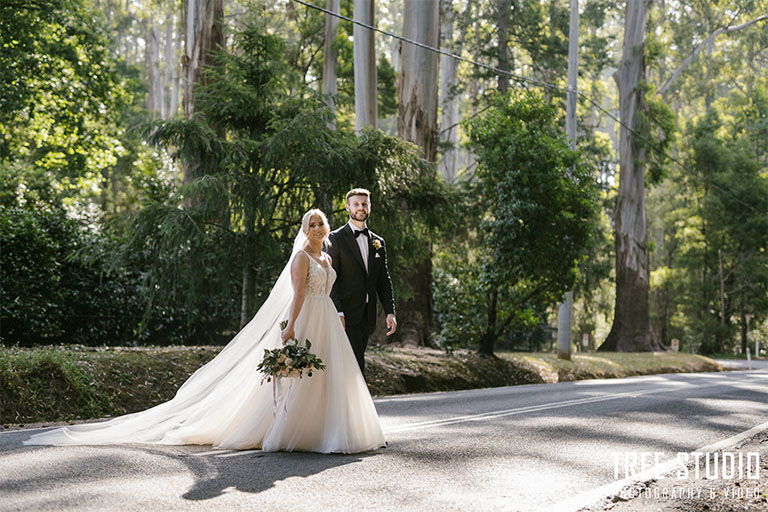 THE ESSENTIAL
$1,499
– 6 hours photography coverage
– ONEphotographer
– 1 enlargement print 14*11 inch
– 1 enlargement print 20*16 inch
– Unlimited images taken
– All High Res Original Photos on the USB
– Pre-wedding Consultation with Photographer
With Album $1,998
– 12×8 inch (20 sides) Luxury leather bound album
Our affordable wedding photography package starts from $1499; it includes 6 hours photography coverage. The start wedding photography package is a great option for some wedding couple to get married at an all in one venue.
If you're expecting to have a longer photography coverage, album and custom package, you could check our wedding photography package here.
---
Candid wedding photography tips

To gets great candid wedding photos, the first thing for bride and groom to note is to feel relaxed and enjoy your wedding day.
It is definitely not a hard task to achieve candid wedding photos, but bride and groom is advisable make some convenience for photographer to shoot in a natural and candid way.
I'll share my tips from very beginning in the morning to the end of reception.
—
Groom preparation

The wedding photographer always starts from the groom's getting ready, because it will give more time for bride and her bridesmaid to finish makeup and hair in the morning.
The second reason is groom always come to the ceremony earlier and wait for the bride to arrive.
To ensure natural and candid photos, I'd suggest the groom and his boys to tidy up thier room and organize thier accessories before we come, the wedding photographer usually would stay with the boys for one hour in the morning.
The groom's accessories wedding photos checklist:
– Groom and groomsmen's suit or tuxedo
– Gifts
– Cufflinks and tie
– Shoes
– Wedding band
– Watch
– Invitation card
– Pocket flowers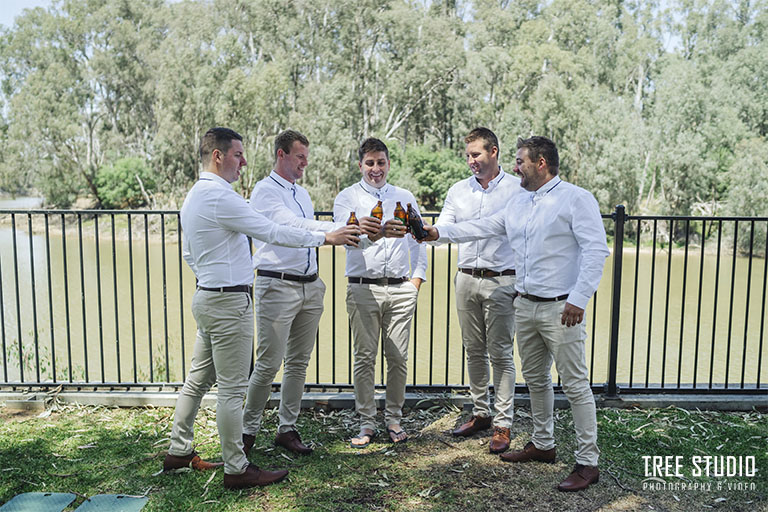 I always spend around 10 minutes to take those accessories shots, groom can organise all accessories on the table, which can save time on your wedding day.
The rest of time, candid wedding photographer would give the boys simple directions and position them under good lightings and in front of clean background- for instance, beside the windows.
The groom gets ready shoot checklist:
– Groom open the card or gifts from bride
– Groom have fun with groomsmen-drink beer or whisky, play video game, play mini golf, cigar
– Groom shaving face or doing hair
– Groom and groomsmen get changed shirt and suit
– Groom and groomsmen have a toast
– Groom's parent put pocket flower on button hole
– Groom single portrait shoot
– Groom and groomsmen portrait photo
– Groom's family photos
Pro tips: Practice, practice and practice to tie your tie as well as folding pocket square few days before wedding.
You could learn some basic knot types, as well as how to fold pocket square inthis video.
YouTube Video Kyle tie and pocket square
We find lots of grooms and groomsmen struggling to tie a tie on the wedding day and they ended up watching YouTube video. It is also part of wedding day, but it can take up quite a bit time during the groom's preparation.
—
Bride preparation
After the groom preparation photos, the wedding photographer will then head to the bride's house. Bride is advised to finish her makeup and hair done before the photographer arriving.
I always suggest bride to leave 30 minutes buffer time in case of extended makeup and hair session. For instance, if your wedding photographer plan to come to your house at 11:30 am, so all girls can be finished hair and makeup by 11 am.
You can relax and chill out then before seeing your wedding photographer. It is one essential thing that every bride needs to keep in mind and you can talk to your makeup artist and hairdresser about the photographer's arriving time.
Again, organising a clean and large room with good lighting for wedding preparation photos. Generally, bride will make her room much tidier than the groom's.
Also, place all your accessories nicely on the table for accessory photos.
The bride's accessories photo checklist:
– Bride wedding gown and bridesmaid dresses
– Gifts
– Bridal shoes
– Engagement ring and jewellery set
– Invitation card
– Bridal bouquet
– Perfume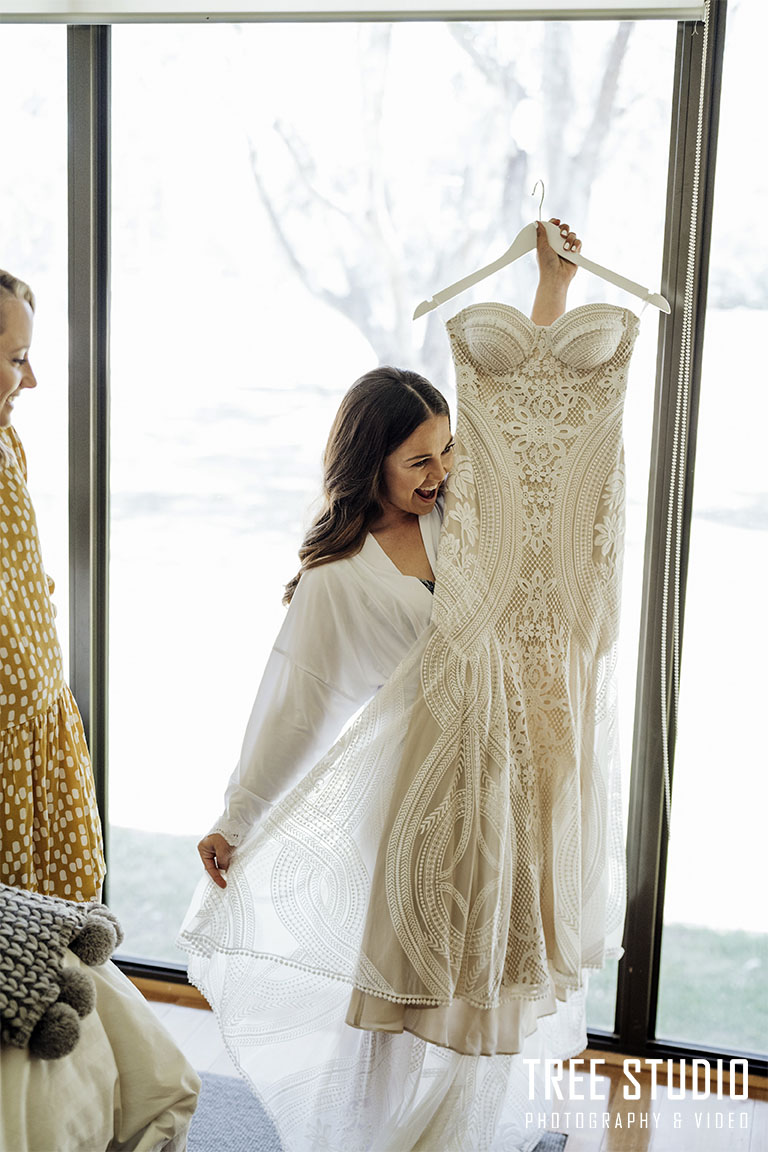 You can allocate 1.5 hours to 2 hours for bride getting ready photos. Allocate enough time for bridal preparation not only allow brides to not worry about the time also it can avoid any unexpected delay.
The relaxing and cosy atmosphere is essential for taking candid photos. The wedding photographer always spend 5- 10 minutes for bridal accessories photos and then the wedding photographers will capture documentary styled wedding photography of the bridal party having fun before the bridal single portrait photos.
The bride preparation photo check list:
– Bride and bridesmaid wearing robes
– Bridal party standing by their bridal gowns
– Bride pop a champagne and have a toast
– Bridal party having fun and casual chat
– Bride read letter from groom or share gifts
Bridal party change dress
– Bridesmaid help bride fixing her dress and do the lace stripes
– Maid of honour help bride to put on her shoes
– Mum put veil on bride
– Bride to put on her jewellery (earrings, bracelets and necklaces) and perfume
– Father of bride first look photography
– Bride single portrait shoot
– Bride share gifts with bridesmaid
– Bride and bridesmaid portrait photo
– Bride and flower girl photos
– Bride's family photo with parents and siblings
Pro tips: As a candid wedding photographer, I'd suggest bride to find a large and good lighting room for bride single portrait photo. You can have some movement and turn around your body, so the wedding photographer can capture your dress from different angle.
Every couture bridal dress has its own design, some dress has lots of beading details in the front or long train at the back. The candid wedding photographer can find the most flattering angle when the bride keeps moving.
The wedding photographer will leave the bride's house earlier than the bride, he or she need to leave enough time to get parking and setup the equipment before the bride arrive at the ceremony.
—
Ceremony
It is no doubt that the ceremony is one of the most important formalities on your wedding day. Unlike bride and groom's morning preparation, you would not expect to hear any directions from wedding photographer.
In most circumstance, the wedding photographer would take photos in a photojournalism styled.
The wedding photographers always come to ceremony half an hour earlier than bride to take ceremony decoration photos.
Pre-ceremony photo checklist
– Exterior church or garden and ceremony landscape
– Groom arrive and mingle with guests
– Arch, interior of church or function room
– Decoration-including chair, flower, sign and setting
– Bride's car arrives
– Bride step out from wedding car
Pro tips for pre-ceremony photos:
– Let wedding photographer arrive the ceremony half hour before bride's car arrive so he won't be likely to miss any key moments
– Bride stay in car before seeing the photographer, the wedding photographer would come to take the photos of the bride getting off the car
– Father of bride can hold bride's hand and arm when bride step out from car and bridesmaid can fix the bride's dress and veil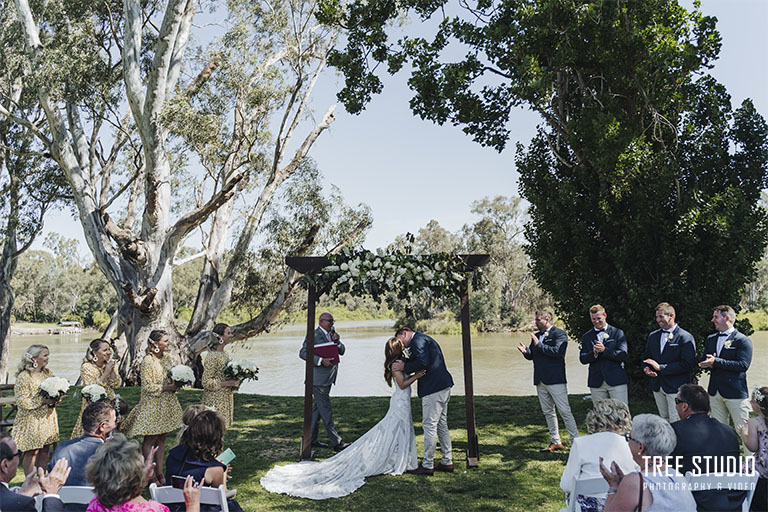 Ceremony photo checklist
– Flower girls, page boy and bridesmaids walking down the aisle one by one
– Bride walking down the aisle with her father
– Groom's reaction when first seeing the bride
– Father give bride's hand to groom
– Bridal party stand at alter
– Parents and guest's reaction
– Exchanging vows and rings
– First kiss as husband and wife
– Signing marriage certificate
– Bride and groom walking down the aisle together
– Candid photos of tossing flowers petal above the bride and groom
Pro tips: make sure everyone walk slowly and when the bridesmaids walk down the aisle keep a good distance so that the wedding photographer can take clear shoot for each person.
Guests can toss flower petals, confetti and rice in some traditions. But you might not be allowed to throw those stuff if you are having a church ceremony so you can use bubble instead.
Although a French kiss is not advisable, try hold your kiss as long as possible. This not only gives enough time for your wedding photographer to capture this magic moment, it also a great opportunity for you to enjoy these romantic moments in front your guests.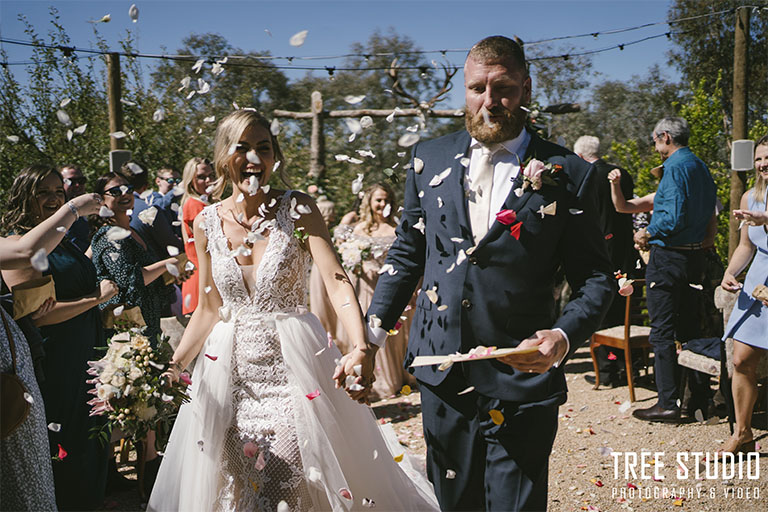 Family photo
Family photos are always important. Lots of family member and friends travel up to 10 hours from interstate or overseas to witness your big day. You definitely want them to be a part of your photos and memory.
And family photo is only one formal photo shoot for a candid wedding photographer.
Pro tips:
– Make sure gather all guests to have a big group photo immediately after the ceremony.
– Prepare your family photo list before the wedding and give a digital copy to photographer and bring one copy print one on your wedding day. The best man and maid of honour can assist the wedding photographer to call out the list to save time gathering each different group.
– An average family photo session takes around 20-30minutes
– Keep the family photo onsite at ceremony or somewhere close by
– The greenery and clean backdrops are ideal for family photos
—
Wedding photo location

The wedding photo location session is quite an important part during the wedding day, the bride and groom would always select lots of stunning photos done at the locations for the wedding album.
Generally, the groom and bride feel more relax after they signed the marriage certificate and happy emotions and relaxed vibe are crucial for wedding photographers to capture those candid photos.
Every wedding is different. If you want to get more candid wedding photography, you would allocate at least one hour for wedding location photo.
Some wedding couples plan to do go in the CBD, in that case, Travelling time should be considered especially during the peak hours.
The candid wedding photographer always have a pre-wedding meeting with bride and groom so they can nail down every detail before the wedding.
During the pre-wedding photos, the photographer gets to know where the couples want to go and will work out a detailed wedding timeline on the day.
Which location to choose for wedding photography?
Some wedding venues has lots of wedding photo opportunities onsite, such as wedding venues in Yarra Valley, Dandenong range, Mornington.
Some bridal party plan to go to city to take wedding photos, you need to have a good plan with your wedding photographer before your big day.
Some wedding photo location in city require a permit or you're not allowed to take photos during the weekday, to avoid any disappointment or hassle, you could check the Melbourne wedding photo location guide here.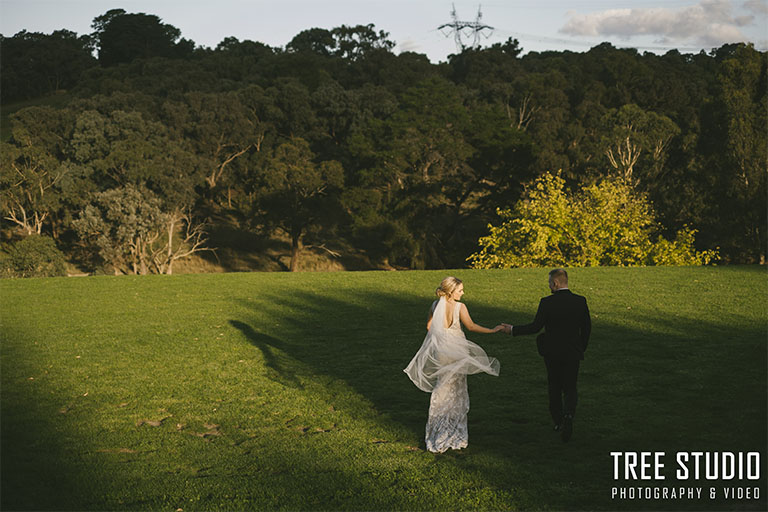 How long should a a bride allocate the wedding photo location time?
This is one of the most popular questions that a bride would ask me during the first meeting. If you are getting married at an all one wedding venue, one hour would be enough, but you could also consider extending the photography session if you have a looser timeline.
For the wedding couples plan to go to several locations, I would suggest allocate 40-60 minutes for each spot, so don't rush your bridal party on your wedding day, you would get more candid wedding photos.
What is the best hours for wedding photo location?
In a summer (December to February) wedding in Melbourne, you could start the wedding photo location after 3 pm to avoid the harsh sunlight during the noon. 
In a winter (June to August) wedding in Melbourne, you could plan your wedding location photo session slightlyearlier because the daylight would be finish much earlier than summer.
The best time for sunset photos is one hour before the sunset, the light is soft and warm during the golden hour.
Also, the bride and groom could get some ideas from the wedding location photo checklist:
– Entire bridal party
– Groom with all groomsmen
– Bride with all bridesmaid
– Groom with all bridesmaid
– Bride with all groomsmen
– Individual portrait photo for every groomsmen and bridesmaid
– Groom individual full body, half body portrait photo
– Bride individual full body, half body portrait photo
– Candid walking, talking, mingling photos for bridal party
– Bride and groom portrait shoot together
– Bride and groom candid photos together
– Wedding car shoot with bridal party
– Wedding can shoot with bride and groom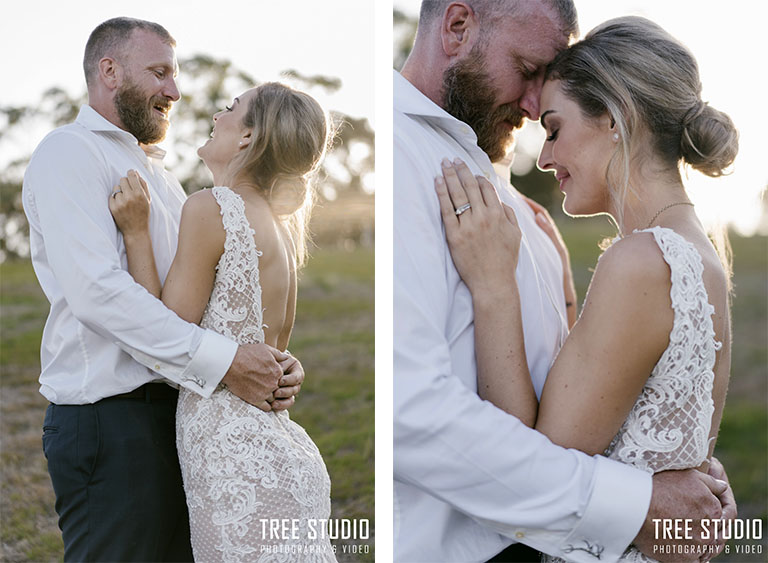 Wedding photo location pro tips:
– Choose wedding photo location that matches with your wedding style (modern, rustic, lavish and romantic)
– Discuss wedding photo location options with your wedding photographer before the wedding
– Prepare some clear umbrella if there is a wet weather
– Allocate at least one hour for wedding location or 40-60 minutes for each location
– Arrange the best hours for wedding location in summer and earlier time in winter
– Check if your wedding photo location requires a permit for photography
– Prepare comfortable shoes during photos location in case of lots of walking
– The best time for sunset photos is 20-30 minutes before the sunset
– Relax in front of camera
—
Candid photography at Wedding reception

Last but not the least, bride and groom spend lots of efforts and time on wedding reception, so it's important for wedding photographer to capture the decoration and overall setup of the reception.
One of the tips is to let your wedding photographer come to reception half hour earlier before all the guests get seated. So the photographer would then have time to take the decoration photo inside of wedding reception without random guests running into the background.
The wedding reception photography decoration checklist:
– Wedding cake
– Flower arrangement and centrepieces
– Table setting, bridal table, place card, guest signing board and wishing well
– Canapés
– Floor
The candid wedding photographer always use documentary styled wedding photography manner to shoot wedding reception.
The bride and groom are advised to inform the photographer their wedding formalities, so the photographer would get a clear insight of your wedding receptions.
For some bride and groom who is planning a surprise dance for each other or designing a choreography dance, you could let the photographer know beforehand.
In addition, Italian, Lebanese, Asian, Jewish wedding and etc, have lots of ritual traditions, the wedding photographer shall get to know the rituals happening during the pre-wedding consultation.
If the wedding photographer get to know more of your wedding details, he or her will capture more cherish moments on your wedding reception.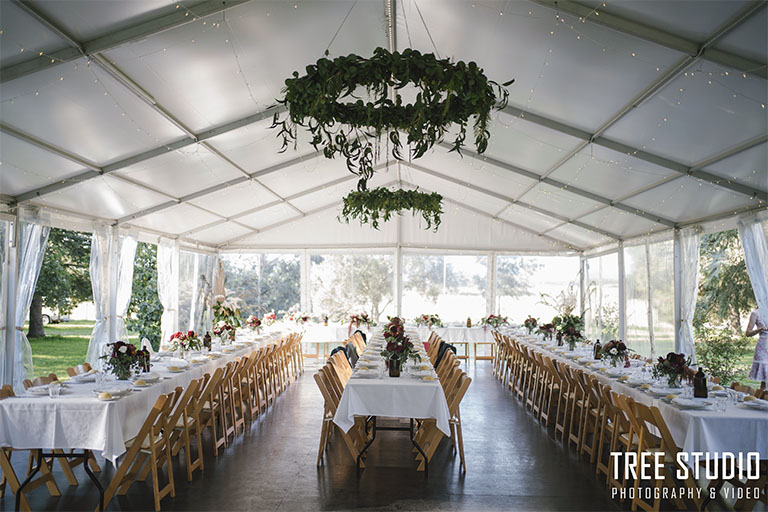 The wedding photography checklist on the wedding reception:
– cake cutting
– First dancing, bridal waltz
– Speeches
– Father and daughter dance
– Mother and son dance
– Guests dance
– Groom and bride mingling with guests
– Boutique and garter toss
– Guests playing photobooth
– Bride and groom farewell
Pro tips:
– Let your wedding photographer come half hour earlier then guests getting seat
– Come to reception earlier than guests arriving if you want to have a photoshoot with the reception decoration
– Give the wedding photography evening run sheet
– Inform the wedding photographer if you want to capture culture ritual
– Let the photographer know if you have firework or dry ice for the first dance
– Have a discuss if you want to have a sunset photo or night shoot during the reception
Candid wedding photography behind the scene
To get more wedding inspiration and see more our work, you could visit our website.