What is wedding live streaming?
In a nutshell, wedding live streaming is broadcasting your wedding over the internet so your families and friends can watch your wedding in action from anywhere in the world. With just a link and password, your families, and friends from all over the world can join together and celebrate your wedding in real time.



Why wedding live streaming service?
In short words, wedding live streaming provides an affordable and convenience way for bride and groom to broadcast their wedding, so their guests can join and watch their once-in-a-lifetime in action remotely.

Long travelling distance, health issues as well as clashed plans, these are some of the most common reasons that your guests could not make their way to your wedding. Wedding live streaming is a perfect solution to let you include your important ones who cannot be there on your wedding day.

Another reason that the demand of wedding live streaming service increased significantly in the recent two years is the international and interstate travel restriction due to the COVID-19 pandemic. Being a multicultural city, many Melbourne couples have families who live abroad that cannot attend to their wedding. The wedding live streaming service is an excellent way to include them on the wedding day without the hassle of applying for travel permit as well as the quarantine process.

Lastly, wedding live streaming is also an excellent tool helping bride and groom to keep their wedding party intimate, which ultimately helps saving bride and groom's wedding budget. Instead for paying for airfares as well as hotel accommodations, wedding live streaming allow bride and groom to prioritize inviting those important guests and save their wedding budget. And if your guest list is more than the venue's capacity, wedding lives streaming is also useful for reducing the guest size.

Do you want to live stream your upcoming Melbourne wedding? TREE STUDIO provides professional wedding live streaming service at affordable price and we are committed to provide Melbourne professional wedding live stream service at an affordable price. Our most basic Melbourne live stream service package starts at an affordable price of $1250, and it includes:

- 1 hour wedding ceremony live streaming
- Two HD video camera
- Choice of wedding live stream platform
- Dedicated audio system
- Full recoding of your wedding livestream

Here is our complete wedding live stream package guide:
Sounds good? Get in touch with your Melbourne wedding live streaming professionals today.



Whether you are getting married at beautiful rural countryside venue or have guests who cannot make their trip to your wedding due to travel restrictions, there are many reasons that your closest and dearest may not be at your wedding when you say 'I do'. Luckily, wedding live streaming serves as a perfect solution for your families and friends to celebrate your big day virtually from anywhere in the world.

Wedding live stream has gained lots of popularity over the years, and according to Easy Wedding's recent survey, 1 in 7 couples desire to use wedding live stream service to stream their wedding online. Are you looking to live stream your upcoming wedding? Read along for all you need to know about wedding live streaming in Melbourne.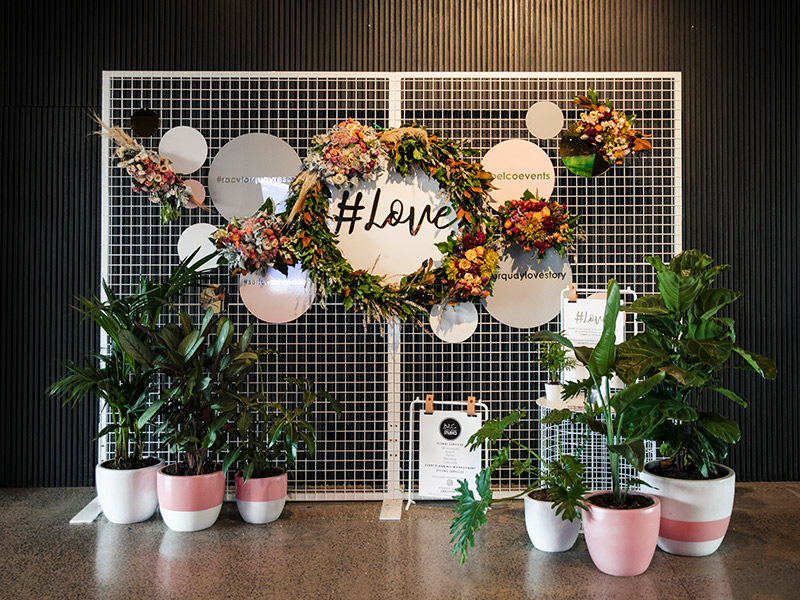 How does wedding live streaming work?
Now, you might wonder how does wedding live streaming work? Recalling from the TV broadcasting room, with all those expensive equipment as well as cameras, you may think wedding live streaming is difficult and pricey. In fact, with the right knowledge and equipment, wedding live streaming can be done with ease at an affordable price. Read along, and we will also reveal tips on how you can DIY your wedding live stream.


5 important components of wedding live streaming
The wedding live streaming service essentially consists of five components which are the camera, the microphone, the center console, the internet as well as the streaming platform. These five components work closely with each other and without one of them, the wedding live streaming will not function properly.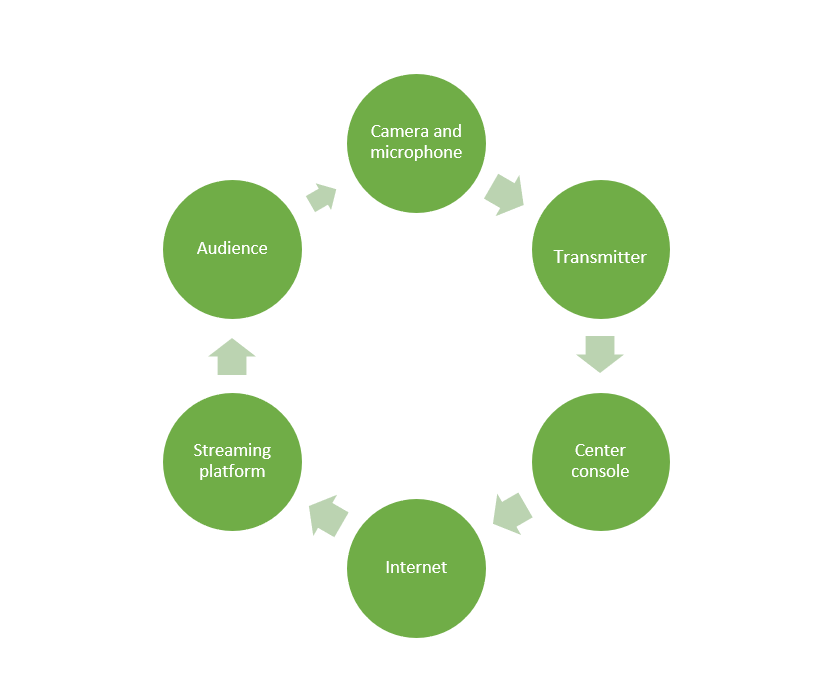 The camera and microphone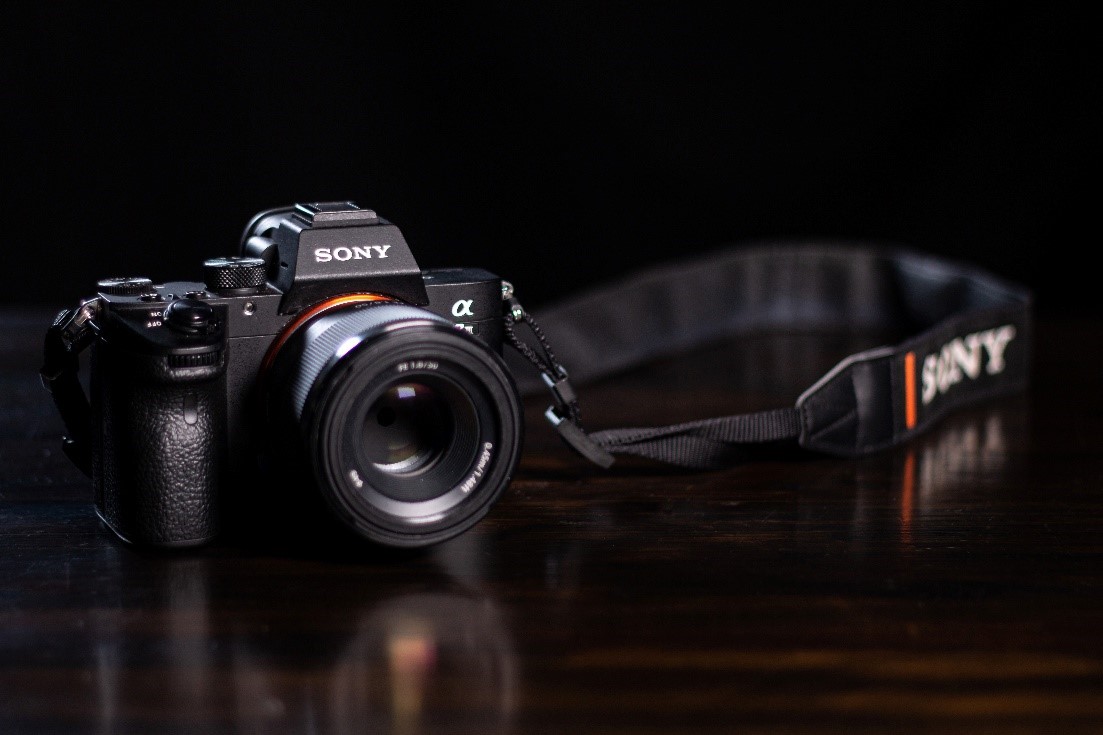 The camera provides visual images to the broadcasting viewers. Professional mirrorless or DSLR camera are used to capture and send image signal to the center console, which your wedding will then be broadcasted over the internet. At TREE STUDIO, we use SONY A7 iii as well as Canon R6 series to provide viewers with HD 1080P high resolution footages.

Depending on your wedding live streaming needs, multiple cameras can be setup in order to provide a more enjoyable viewing experience, as you are essential presenting more moments in different angles from your wedding day to your wedding guests. When there are multiple cameras involved during the wedding online streaming process, a main camera on tripod will be setup at the center to provide a wide and overall view of the entire venue while our professional Melbourne wedding videographer will setup additional cameras from the side to capture detailed emotions and moments.

As important as visual footages, a professional setup of audio equipment ensures your wedding guest hear your vows, prayers and speeches clearly. During the wedding ceremony, a wireless lapel microphone is usually setup inside the groom's jacket. This will then transmit the sound of both the bride and groom (as they stand close enough) to the center console. For speeches during the reception, a remote microphone will then be setup on the speech table.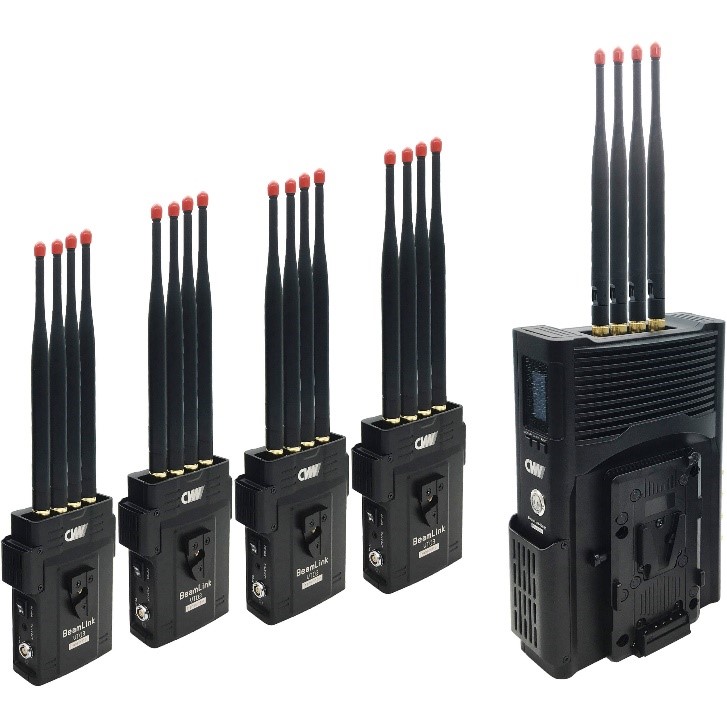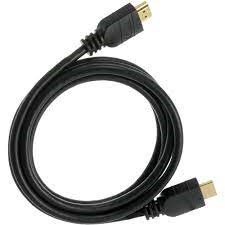 The transmitter works as the link between the camera and the center console. Depending on the number of cameras used for the wedding live streaming, HDMI cable as well as higher-end wireless image transmitter maybe used for sending image signal to the computer.


The center console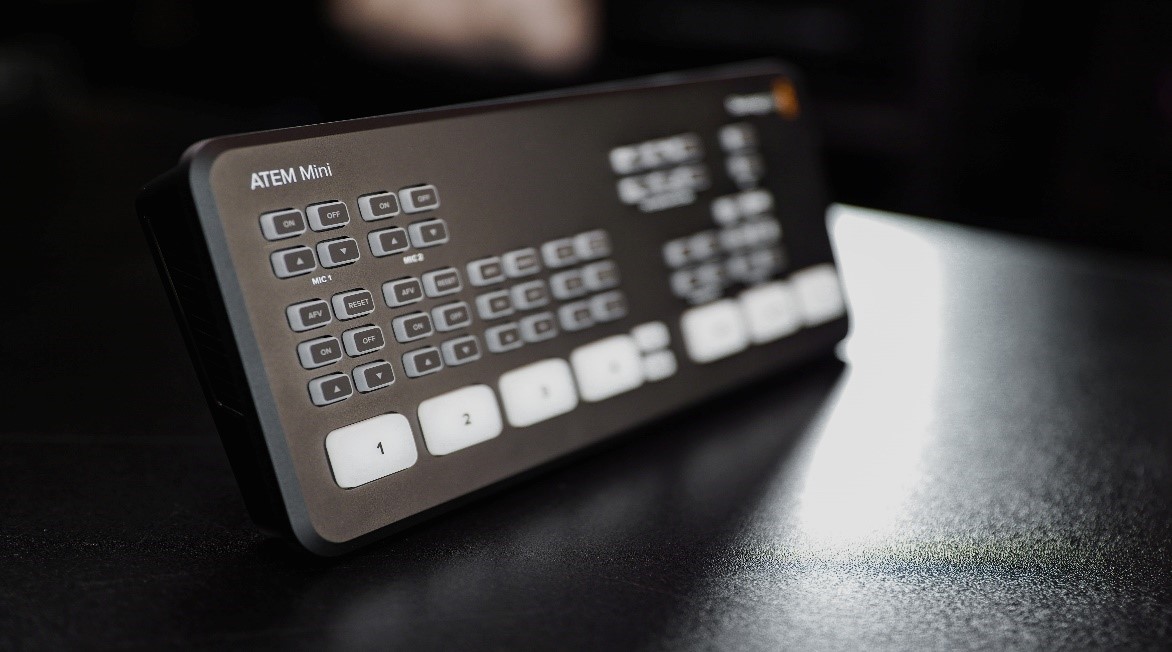 The center console works as the 'brain' of the entire wedding live streaming setup. It consists of two components which are the computer as well as the live stream switcher. The live stream switcher is a device that allows the live streamer to switch channel to present footages captured at different cameras, while the computer is responsible to process the signals and send the footages online to the streaming platforms.


The internet

Internet is essential for getting your wedding footages online so your wedding guests can watch online in action. There are two options in turns of the network which are WLAN supplied by the wedding venue as well as 4G/5G network. In most cases, 4G/5G network is a more preferred options as it provides faster upload/download speed, which ensures a clear and smooth viewing experience of your wedding guests. However, in places with very low cellular receptions or strong interferences, WLAN network maybe used as a backup plan.


The streaming platform
Lastly, you will need a platform to gather all your international families and friends so they can watch your wedding in action together. There are many streaming platforms out there, however considering the overall performance and stability, we recommend 3 streaming platforms for our couples to choose from, which are
1. Zoom Meetings
2. Facebook Live
3. YouTube Live

While these three platforms share similarities and are equally great for wedding live streaming, Zoom Meetings are categorized as a meeting conferencing platform, Facebook and YouTube are categorized as actual live streaming platforms, this means they also share some differences between each other. Which wedding live stream platform is better for you? Read along!


Overall, Zoom has a maximum 500 guests limit, Youtube/facebook allows to invite as many guests to watch your wedding live stream. All streaming platforms allow for communication meaning you can invite your live stream guests to do online speeches.

While it seems like Zoom meetings shares a few disadvantages when comparing to other streaming platforms, one of the strongest advantage it shares is it allows for easy access to stream on multiple platforms at the same time. This is particulaly hnady for different age group guests. What couples also love about Zoom meetings is that they also get to see every guests face in grid view so they can appreciate their reactions and emotions in real time.

Lastly, to wedding live stream using Zoom meetings, a paid plan is required which starts at A$20.99. However, TREE STUDIO will provide Zoom meeting account when you hire us to live stream your wedding.


Can I live stream my wedding by myself?
Convenience and affordability are the two main factors when couples consider to DIY their wedding live stream in Melbourne. Thanks to the modern technology, you may now DIY your wedding live stream with help from just a smart phone or tablet.

When it comes to DIY wedding live streaming, instead of actually 'do it yourself', it is usually recommended that the couple assign one of their guests as the designated broadcaster, because on the wedding day, the bride and groom will be quite busy while the live streaming device does need to be looked after.


Equipment you will need for DIY live streaming
1. A smart phone or tablet that has internet access
2. A tripod with phone/tablet clip
3. Power supply to the device
4. Shotgun microphone (optional)
5. Mobile phone stabilizer (optional)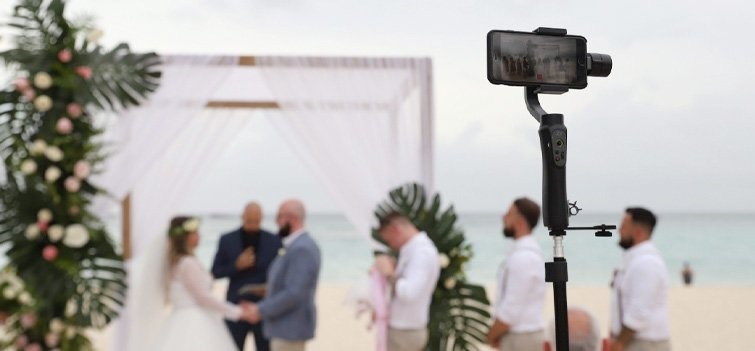 For DIY wedding live streaming, the first thing to do is to ensure you have a phone/tablet device that has internet access, for smooth viewing experience of the guests, a mobile 4G or WLAN connection from the venue is preferred. If you are using mobile data, also make sure you have enough data plan ready for the live streaming or you will be surprised with the skyrocketing bill later from your telecommunication company. As a rule of thumb, Zoom averagely consumes 888MB of mobile data per hour.

Then, set up your streaming device on a tripod to ensure a smooth and steady viewing experience. As most of the tripods on the market is not comparable with mobile phone or tablet device, it is recommended that you check the connection point and buy a mobile phone clip adapter if needed. You may find the adapters at Officework as well as Digi Direct.

Power supply is also an important aspect of the wedding live streaming process, while you don't want a sudden streaming disconnection due to flat battery, most smart phones will only have several hours of battery time when running the streaming application. So it is advice that you always connect your streaming device to a power supply such as powerbank.

Lastly, to improve audio quality heard by your wedding guests, you may also attach a shotgun microphone to your streaming device which can slightly improve the sound that the phone captures. And if you would like to follow the bride and groom for a walk while streaming it to the guests, a mobile phone stabilizer will provide smoother footages.


Cons and risks of DIY wedding live streaming
However, with the advantages of convenience and affordability, there are also cons and risks that you need to consider when you DIY your own wedding live stream.

Firstly, compared to professional wedding live streaming, which uses industry-standard video cameras and microphones, mobile devices will not provide the same quality of visual and audial quality that as good as those.

Secondly, while professional wedding live streaming is capable of providing multiple channels, meaning more angles and more moments, mobile phone streaming will be limited to only one camera/channel. Not only this means your audience will miss some moments, the audience will also get bored for viewing footage from only one angle for a long period of time.

Lastly, when DIYing wedding live stream, bear in mind that there may be potential risks of disconnection of stream due to all sorts of factors. In simple words, live streaming device needs to be constantly monitored and adjusted. Flat battery, unstable internet connection, or maybe the camera of your mobile phone simply cannot work properly as it struggles to handle extreme lighting (too bright/dark) situation, these are some common factors cause disruption on live streaming. Without back up equipment and professional knowledge, your audience may miss those important moments.


Why choose TREE STUDIO to live stream your wedding?
Professional, prompt and reliable, these are just some of the words that couples describe our live streaming service. When you hire TREE STUDIO to live stream your wedding, you can sit back and enjoy the essence of your wedding day, while we make sure all of your families and friends can share the same happiness from watching your wedding in action.

We can praise ourselves all day, but to give you some honest, unbiased ideas, here is how our couples think about TREE STUDIO. Below is a podcast that we did with Cat & Shannon who got married at Ormond Collective in 2019.

@Ormond Collective

In this episode, Cat and Shannon shares their wedding stories on how they managed to change to another wedding reception within 2 weeks before their wedding date. Cat has also shared her opinion on wedding photography as well as her experience with her wedding dress.
Wedding live streaming FAQ
1
DO I need TREE STUDIO for live streaming my wedding?
You should hire TREE STUDIO to live stream you're wedding if:
- You have important relatives or guests not be able to attend
- You are trying to save money or cut your guest list
- You want a full HD recoding of your wedding ceremony and reception formalities
- You want to include more people than your venue's capacity limit
2
For which locations does TREE STUDIO provide live streaming services?
TREE STUDIO provides wedding live streaming services all around Victoria, this means you will find us in Melbourne city, Yarra Valley, Geelong and Mornington, or wherever a love story starts!
3
Which streaming platform does TREE STUDIO use for wedding live streaming?
Depending on your wedding guests, style as well as other factors, we mainly choose between ZOOM meetings, Facebook and YouTube live. And as mentioned, when streaming on ZOOM meetings, we can also simultaneously stream on YouTube live to reach broader audience.
4
How many guests can I invite to watch my wedding online?
There are no limits on your wedding live stream guests so you can invite as many people as you want.
5
How do I invite my family and friends to watch my Melbourne wedding live stream?
We will send you a wedding live stream invitation link after your booking is confirmed, you can share the link to guests who you would like them to watch your wedding.
6
Will TREE STUDIO live stream team be on-site?
Yes! TREE STUDIO live stream will be there on your wedding day to live stream your wedding and provide all sorts of assistance you need.
7
Will I get a recording of my Melbourne wedding live stream?
Yes, the whole process of your wedding live stream will be recorded and will be made available online after your wedding.
8
Can the wedding footage be saved in a format suitable for TV?
The raw footage of your wedding can be purchased and will be delivered to your via a wooden USB. The footage is recorded by high-quality full high-definition resolution. It is important to note that the footage is completely untouched and unedited. However, we offering video editing services if required.
9
Which wedding live stream package should I choose?
In short words, it depends. However, to help you decide which package suits your wedding best, here are somethings that you can think:
- Do I need live streaming both wedding ceremony and reception so my guests can see the night speeches and first dance as well?
- Do I need to provide multiple camera angles to my viewers to improve their viewing experience?
- What is my budget and how many guests will be watching my wedding live stream?
10
Do I still need a Melbourne wedding videographer?
While wedding live streaming represents a broadcasting your wedding formalities in a documentary way to your guests, wedding videography blends art and emotions to the video. In simple words, wedding videography provides a more artistic approach on reflecting your wedding day as well as who you are as a couple.
TREE STUDIO also provides professional Melbourne wedding videography service, if you would like to know more about hiring a Melbourne wedding videographer,
contact us
now.
Send us an enquiry to book for a
free consultation
and we will contact you to discuss your wedding.