Perfectly Organise Your Wedding Schedule
| From A Wedding Photographer's Perspective|
How to organize your wedding timeline?
All the brides expect to have an as smooth as possible wedding day, the question is how can we achieve that?
Here is a blog about how to organize a seamless wedding day timeline from a wedding photographer's perspective.
As the person who stands close to you and captures the moments for you to recollect in the future, your wedding photographer is an important part to compose your wedding day schedule.
Stepped into the wedding photography industry 7 years ago, I have witness hundreds of couples tie the knot. Through this journey, I have learned some important lessons and gained some vital experience on how to guide the bride to run a smooth wedding day.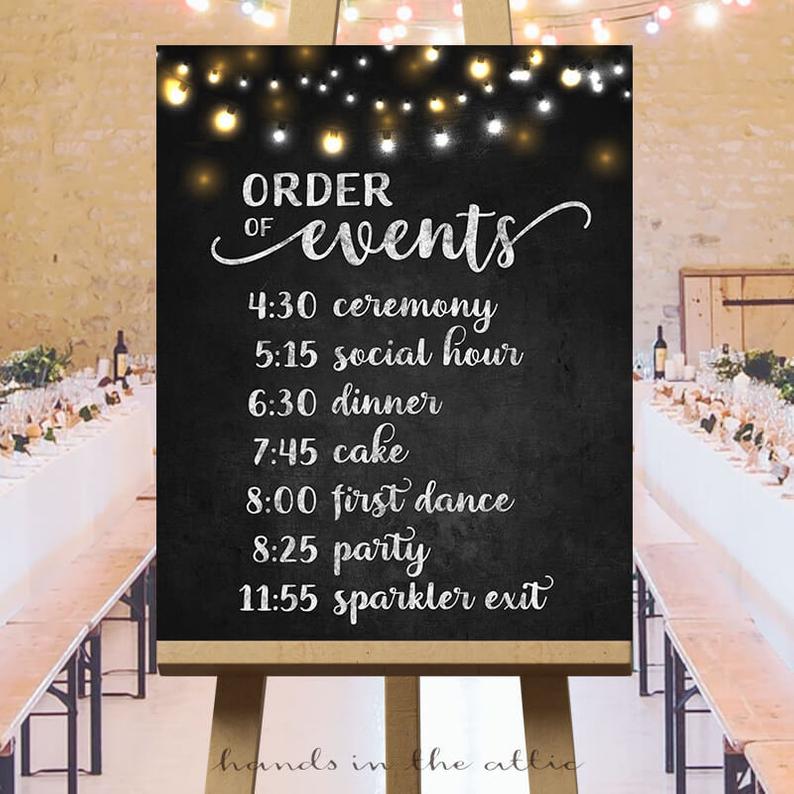 ---
Step 1: Get A Bit Idea From A Generic Wedding Day Timetable
To start with, it is crucial to check out a generic wedding day timeline to give yourself some ideas about how the day runs for most other brides. 
I will provide a Generic Wedding Day Time Line below firstly.
-9.00 am, Makeup artist and hairstylist come for girls
-10.30 am to11.30 am, photographer come to shoot groom preparation
-11.30 am to 12.00 pm, photographer travelling from groom's place to the bride's place
-12.00 pm to1.30 pm, photographer come to shoot bride preparation
– 2.00 pm, guests arrive for the ceremony
– 2.30 pm, official ceremony start
– 3.30 pm to 4.00 pm, group photos and family photos
– 4.00 pm to 5.30 pm, wedding portraiture at different locations nearby
– 6.00 pm to 6.30 pm, capture reception set up and decorations
– 6.30 pm, bride entrance
– 6.40 pm to 7.10 pm, entree Served
– 7.10 pm to 8.00 pm, main Served
– 8.00 pm to 8.40 pm, speech
– 8.40 pm to 8.45 pm, cutting cake
– 8.45 pm to 8.55 pm, first dancing and father-daughter dancing
– 8.55 pm to 10.30 pm, dancing pool open
– 10.30 pm to 10.50 pm, bouquet toss and garter removal game
– 11.00 pm to 11.30 pm, farewell
PS: Depends on your bridal party size, makeup and hairstyling start time may vary. The makeup and hairstyling finish time can significantly affect your wedding photographer. So please confirm with your wedding photographer about the makeup finish time.
---
---
customize your wedding day timeline by the sample form below
customize your wedding day timeline by the sample form above
Make It Matching You
Brides from different cultural background may have their own preference and concerns. 
The above timeline doesn't suit you well? Don't worry. Now we gonna make it suits you.
Step 2: Confirm When Your Wedding Ceremony Start.
Your wedding ceremony is the first thing to be set up when you compose a wedding day timeline. Melbourne is a city with multi-culture and open spirit, the Brides from different communities have their own preference to organize the wedding. Here I will list some typical wedding ceremony I have experienced.
1. A Traditional Indoor Wedding Ceremony In A Church
To say I do indoors can bring you heaps of benefits. You have the flexibility to organize your ceremony between 12pm to 4pm without the issue of weather and lighting change.
2. A Natural Embraced Outdoor Wedding Ceremony In A Garden
An outdoor wedding ceremony is another choice if you prefer a more natural view and unique decorations. 2pm to 4pm is the best time to tie the knot outdoors. If you get married in summer, please set the place in the shade or hiring a marquee. Water Station is also preferable. When you choose a winter wedding, try to push the ceremony time a bit earlier. Natural lighting is essential for your wedding photographer to create the images perfectly suit your style.
3. An Earlier Wedding Ceremony In The Morning
In some cultures, the bride and groom prefer to have another earlier wedding ceremony in the morning to celebrate in their traditional and cultural way. When you organize it before the civil wedding ceremony, the only thing you need to worry about is you need to wake up really early. Your make-up artist and hair stylist need a bit time to let you ready in front of your family and friends.
---
Step 3: Opt Your Preparation Time Before The Ceremony.
Before the ceremony start, the bride and groom normally get prepared separately. Whether you prefer your wedding photographer to cover the getting-ready part to make a consistent story or not, the timeline for this part won't change too much.
Below is the timeline from a wedding photographer's angle.
1. The Typical Wedding Preparation
For a comprehensive photography coverage, we normally spend 1hr at Groom's place first and then 1.5hrs at Bride's place.
The makeup artist and hair stylist should almost make all the girls ready for the photos. 15 minutes is my recommended overlap time for your wedding photographer and makeup artist.
Add 15 -20 minutes extra time than Google Map for travelling from the bride's preparation place to the ceremony place. Even though most wedding photographers have excellent driving skills, a bit extra time, for them to find proper parking and equip fully ready for the ceremony, is worthwhile.
2. When You Have Both Photographer and Cinematographer Coming
When there is a cinematographer come to film the preparation, extend 20-30 mins extra shooting time to avoid a morning rush. Your photographer and cinematographer need a bit time to discuss the capturing process between them.
When you stay a bit far away from your partner's getting-ready place, you could consider hiring a second photographer and cinematographer to capture the preparation separately. The groom and his men won't get pissed off because your wedding photographer knocking the door too early.
3. Weddings with a traditional Greek, Macedonian or Lebanese Culture
For the weddings of some communities, dancing, drumming and other cultural celebrations early before the ceremony are essential parts. The ones I listed above are what I familiar with. The preparation on each side may get extended to 2-3 hours.
---
Step 4: Your Time Line After The Wedding Ceremony Before The Reception Intro
This step is all about your wedding day photography. Below is my schedule as a wedding photographer.
– Mingling
Allow 10-20 minutes to let your family and friends say congrats to you.
– Group Photos and Family Photos
Although it may sightly subject to a photo list, most wedding photographers could cover this part perfectly around 30 minutes
– Wedding Portraiture At Possible Nearby Locations
This part is one of the flexible parts of your big day. I would suggest to control it between 1 to 2 Hrs. You may either miss the opportunity for the timeless images or feel too tired to celebrate at the reception when we go out of this range.
---
Step 5: The Schedule for Your Reception
Depends on the culture and the bride's own preference, the timeline at the reception could be very versatile. Whether you are organizing a cocktail celebration, a formal sit-down banquet or a dancing and drumming night, here is the No.1 rule – Don't organize any formalities when your guests eating.
Below is a rundown for typical weddings. But, to be honest, the actual timeline gets changed from wedding to wedding. You can definitely create your own unique schedule.
– Reception Introduction
Depends on the culture, this part is quite versatile. A typical Introduction for the parents, the bridal party, the bride and groom is around 5 to 10 minutes. However, for some Arabic weddings I have captured, the celebration of the bridal entrance could be 1Hr
– Entree Served
Subject to how long your guest list is and the reception, 20 -30 minutes is typical
– Main Served
30-45 minutes, still depends on your guest number and the reception serving speed
– Speech
20 minutes – 1Hr. You will know who is the best one to have a public speaking in your family and friends. And that maybe you and your loved one.
– Cutting Cake
3-5 minutes.
– First Dancing
Normally, it won't be more than 5 minutes. Sometimes, a father-daughter dancing will be organized as well.
– Other Dancing
When the party time comes, you don't want to disrupt your guests too much. Give 1-2 hours in the dancing pool to let you and your guests celebrate. For some special lavish weddings, such as Macedonian Weddings, the tradition dancing could last 3 or 4 hours to the middle night.
– Bouquet Toss and Garter Removal Game
About 5-10 minutes.
– Farewell
It may take 15-30 minutes to organize the farewell. People may stand in a circle and say goodbye with you or making a tunnel to let you run out with your loved ones. At some reception venues, they will help to organize a sparkling farewell to make the day more memorable for you.
---
– A Podcast of How To Work Out Your Wedding Day Timeline
Below we have a podcast from two of our wedding photographers discussing how to arrange the wedding day timeline. Feel free to have a listen.

---
Still Having More Questions
Planning a wedding is always overwhelming and complex. The above tips are some experience I collect from the past 7 years of being a professional wedding photographer. Should you have any more questions about organizing a smooth wedding day timeline, please do not hesitate to Contact Us.
> We Would Love To Hear From You
---