Every essence shines throughout your wedding day is priceless. We embrace sunny days and the pretty bouquets. We embrace true emotions and the special celebrations. We embrace dancing, and of course, your romancing. We are dedicated to encapsulating every piece of your story and bringing them to life.
-TREE STUDIO
Couples Feedback

Melanie & Tom
Mark and his team were excellent! He is such a kind and professional person! He worked superbly with our photographer, knew how to place everyone for the best video action and even captured many great candid moments.
All our guests and our bridal party loved how easy going and great he was! Would highly recommend !
@Collingwood Childrens Farm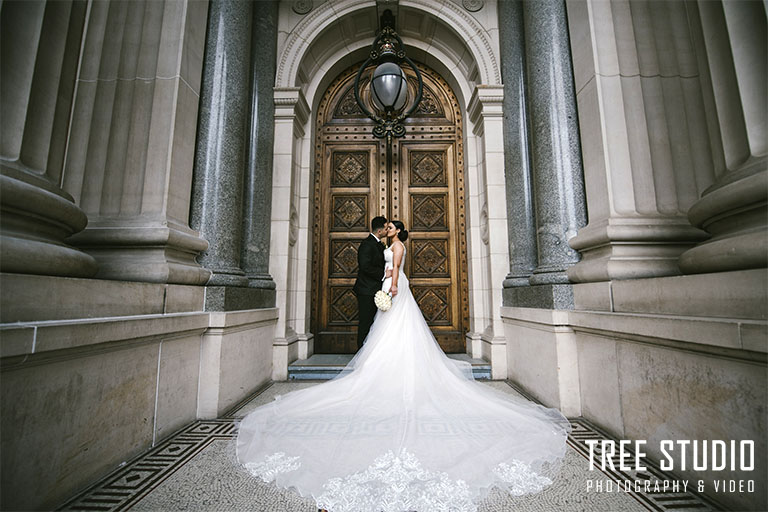 Cassandra & Jacques
Great bunch of photographers. Our wedding day was full of fun and laughter.
The photography style we asked for was executed perfectly!!
Thank you guys!
@The Luxor Function Centre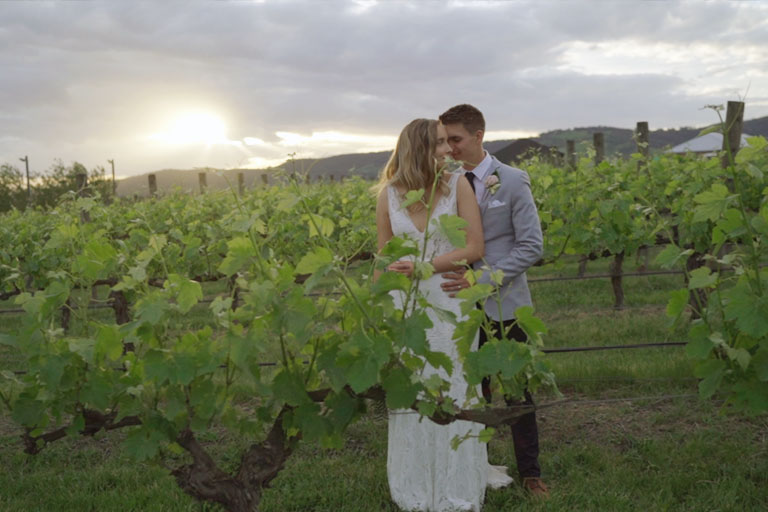 Steven & Khelsi
+++5 Star Services +++
My wife and myself have met William through Wedding Expo and straight away his knowledge and talent amazed us. We have chatted for awhile and he provided venue details for wedding celebration and ideas for preparing wedding. Afterward we have arrange catch up with him on number of occasion, throughout the meeting he always patient and listening to our ideas about the video. On the day, the team turn up on time, William in charge of the video and Vince working endlessly to take as much photos as possible. During the wedding ceremony, we were so surprised that Vince and William trying their best to take every angle as possible. They even asked us to go out for a moment to take some extra photos and videos. The team is professional, reliable, always listening to your voices and taking every care to ensure your needs can be met. The journey pleasant and me and my wife really appreciated for your hard work. Highly recommended !
@Zonzo Estate Yarra Valley

Kelly & Alan
It is rare to see a studio does both photo and video exceptionally well, and TREE STUDIO is definitely one of them!
I knew William through friends' referral. He is so patient and professional, taking care of all our needs and requirements from pre-wedding consultations to post-wedding output review. My husband and I are so happy with both the video and photos they took on our wedding day. All the smiles, laugh and moments of gold are fully encapsulated, that we will cherish for the rest of our life!
Thank you again William, Henry and Mark for your amazing work. You guys make our special day even better! Not to mention your turnaround time was so quick and efficient! (only took them 4 days to edit all our videos and photos) Hands down the best studio in Melbourne.
@Stones of the Yarra Valley
Images To Love For A Lifetime
No other day encompasses as much happiness, warmth and love and we do the utmost to capture all of the memories, the beauty and the unique qualities of your wedding day. We always put you first, adapt ourselves to each situation and blend in seamlessly capturing each and every spontaneous moment without disturbing the atmosphere of your big day. This allows us to take photos that are completely natural as well as allowing you to feel more relaxed.
Our photographers capture every beautiful moment as they happen and tailor your special day around your needs. We pride ourselves on providing an unparalleled service from the first point of contact and throughout your entire wedding day. Our professional team will also ensure those timeless moments are eternally retained to look back on and cherish forever.
ALWAYS PASSIONATE
Our team genuinely love what they do and are passionate in giving each of our customers an exceptional experience, whilst providing the best wedding photography service possible. We also boast a range of packages to suit any requirement of any customer making us the right choice for the best Wedding Photographer Melbourne has to offer.
At Tree Photo & Video Studio we have the best wedding photographers in the industry making us the best choice for wedding photography in Melbourne.
For more information call us now on 0401 539 338 or simply
send us an email.
WEDDING PHOTOGRAPHY MELBOURNE
A wedding is the single most important day for any couple, therefore, the entirety of the day should be carefully and skilfully documented by a team of professional photographers.
WEDDING VIDEOGRAPHY MELBOURNE
We understand just how important wedding day videography is and what it will mean to our customers for many years to come, which is why we provide a high-quality videography service for each and every one of our customers.