Ultimate Wedding Videography Guide Melbourne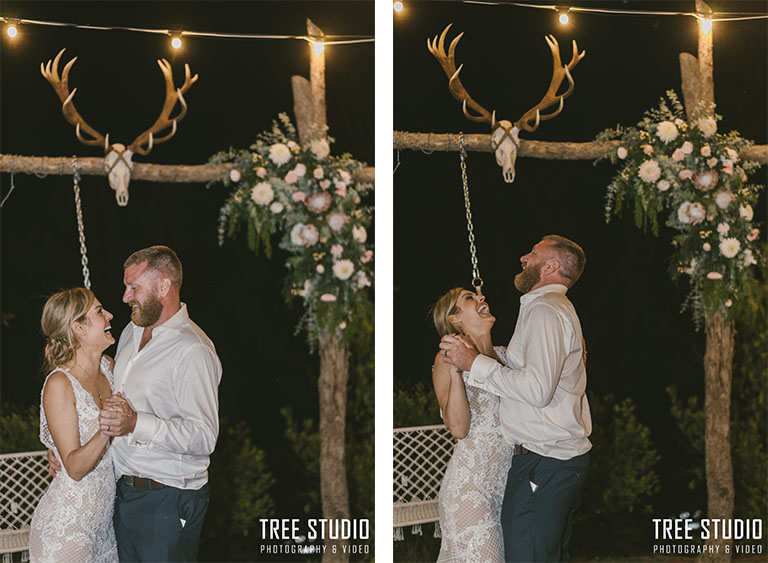 'I was really glad to have wedding videography filmed on my wedding day' Rebecca told me. When she first saw her wedding film highlight she couldn't help to repeat over and over again. As her told me: I love my wedding video so much.
Rebecca got married in 2017 in Melbourne and she almost spent 14 months to organize her wedding. Apparently, she is one of the most organized brides I have met in my wedding videographer career. However, she did not book a wedding videographer until 3 months before her wedding was due.
In fact, one of the top searches about wedding videography on Google is 'do I need wedding videography if I already hired a wedding photographer'. Lots of brides wonder whether it is worth to hire a wedding videographer because they already have a wedding photographer.
It is however understandable: every bride wants to control their wedding budget and if she can save money from something, that means she can spend that money on something she likes.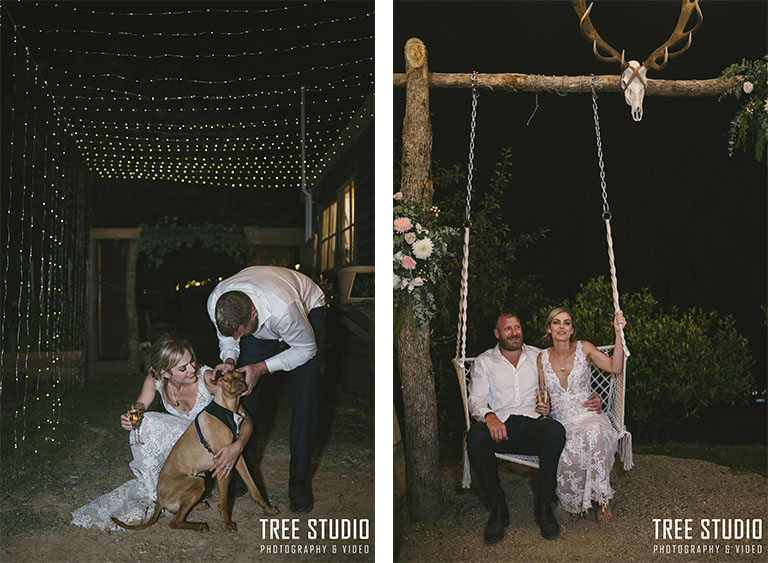 So is wedding videography worth it?
As a wedding videographer, I always tell my couples that it is always worth to book wedding videography and have your moments recorded in video. If you have enough budget, videography is absolutely something that you need to consider to have as part of your wedding. 
It is quite similar that you go to cinema with your loved one during your first date, the sweet boy buys popcorn. But it is also worth to have some ice-cream, you would get a better experience when you watch the movie and have them in hand.
I see myself as a couple-orientated wedding videographer. And what that means is not only I care about how to record your precious wedding moments on the wedding day. I also work with my couple during their wedding planning to give them as much as tips and helps.
As a wedding videographer based in Melbourne, you can also find me in Yarra Valley, Mornington Peninsula, Geelong, Dandenong Range or anywhere the love story starts.
---

Most Popular Wedding Videography Styles in Melbourne 2020
No two leaves are alike, also no two wedding are alike. Every wedding has its unique aspect and every bride has her own preference.
However, in terms of wedding videography styles, there are mainly three major wedding videography styles in Melbourne that brides could find which one meet their expectation better.
—
Candid Wedding Videography in Melbourne
Candid wedding videography is also called natural wedding videography.
The wedding videographer will use his sophisticated observation skill to capture natural and candid moments on the wedding day.
The wedding filmmakers aim to give minimum instruction to the bridal party in order to avoid those natural emotions and moments being interrupted.
Candid Wedding Videography Editing
We aim to choose the similar music vibe to fit with candid wedding videography style. Music that are uplifting are best to be paired with candid wedding videography style. The music and video footage will blend together seamlessly to unfold the emotions and precious moments.
The colour grading of the film in candid wedding videography is also an important factor to produce the perfect wedding highlight video. It is not advisable to overcooked the colour to make unnatural colour grading. Natural is the way to go in terms of colour of a candid wedding video.
Furthermore, appropriate colour grading in the candid wedding videography shall reflect the authentic wedding colour theme and vibe, while restored the rich colour details as much as possible.
Candid Wedding Videography Sample in Melbourne
—
Storytelling Wedding Videography Style
Apart from the beautiful moving images, some bride and grooms also want to have voiceover cast over their wedding film highlight. The voiceover can be used from vows during the ceremony as well as speeches during the night reception.
As a wedding videographer in Melbourne, I always love the idea of incorporating voiceover into wedding video as voiceover acts as an excellent tool to tell their story.
In terms of sound quality, I always think a crisp and clear voiceover is equally important as those high-resolution images. A professional wedding videographer is not only expected to shoot beautiful images, he also needs to understand how to record clear voices from the wedding party with the right tools.
The storytelling style of wedding videography is a new innovation of wedding film comparing to music only wedding highlight.
You could also consider the storytelling wedding film as modern movie to the silent movie encounter.
A storytelling wedding video creates a clear storyline and richer contents in the wedding video products in Melbourne.
Storytelling Wedding Videography Sample in Melbourne
The Music for the Storytelling Wedding Video
To ensure the wedding footage work with the music seamlessly, it is suggested to choose the music without lyrics.
Because when there are lyrics, the voiceover can be easily covered by the singers' vocal. Instrumental music is a good option to be used as the background music for storytelling wedding films.
—
Cinematic Wedding Videography
The Cinematic Wedding Videography Editing
 The cinematic-styled wedding videography involves incorporating plenty of commercial video product skills to create a cinematic look and feel in the wedding film.
The drone (aerial video shots), slow motion and sound effects are often mixed together and applied in high-end cinematic wedding videos.
A creative wedding cinematographer always attempt to capture the wedding in different angles, lighting, and incorporate seamless transitions and narrative methods to produce a unique wedding video experiences and dramatic images.
Cinematic Wedding Videography Sample in Melbourne
The Music for Cinematic-Styled Wedding Film
To achieve cinematic look of wedding video, the post editors do not only rely on using the right background music, they also need the essential knowledge of composing the images and sounds seamlessly.
The wedding videography editor will carefully choose suitable music to fit with the cinematic wedding film. And crop out the perfect part of music to be incorporated with the wedding movie highlight.
Sometimes, the wedding videographer will also loop the two soundtracks to one music, they make the seamless transition to recreate a new version of music.
The Cinematic Wedding Video Editing
Compare to traditional wedding videography or standard film editing, cinematic editing would involve more use of montage or cutaway methods to create unconventional narrative storyline. Flashback is one of the way to achieve this editing style.
The creative wedding video transition is also a distinct aspect in the cinematic wedding film.
Compare to standard cut and cross dissolve, some old fashion transition, jump cut, wipe, fade in and fade out are not often used in this style.
The cinematic wedding video transitions are expected to be seamless and almost unnoticeable. The audience would see the scene conversion in wedding film invisibly and naturally.
---
The Most Popular Locations for Wedding Videography in Melbourne
Wedding Videography in Melbourne CBD and Metropolitan Aera
When couples are getting married inside Melbourne CBD, it is no doubt that they would do wedding photo locations at some of the most famous Melbourne landmarks, for instance, Parliament House, Royal exhibition building, Flinder station, Fitzroy garden and etc.
Regards to wedding theme, if you expect your wedding videography to be classic and timeless, and you enjoy the urban life, the Melbourne CBD offers the most historic churches, such as St Patrick's cathedral, St Paul's cathedral, St Mary Star of the Sea and etc to hold your wedding ceremony.
While you could have variety of Melbourne wedding venues to celebrate the party in the event, such as RACV city club, Luminare, Metropolis Events, Langham Hotel and etc.
There are lots of rooftop wedding venues in Melbourne CBD which they provides the advantage of beautiful skyline for wedding videography.
Wedding Videography Melbourne CBD Sample
Top 10 Ideas of Wedding Videography Locations in Melbourne CBD
One question that every couple encounter when choosing their wedding photo locations is how to pick the right one based on their wedding theme.
We elaborately select the top 10 wedding photo locations for bridal party whose ceremony and venue are located in Melbourne city and want to take bridal party shoot in city.
This Melbourne wedding locations list covers historical buildings, modern architecture, botanical gardens, Melbourne landmarks and water views.
1. Parliament house
Address: Spring Street, East Melbourne
Permission: no permission request however you could only take bridal party shoot in weekend
Real wedding videography filmed at the Parliament House
2. South Melbourne Town Hall
Address:  Fishley St, South Melbourne VIC 3205
3. Melbourne University
Contact: 8344 4490
Old Arts: building 149
University of Melbourne, Old Arts Building, College Cres, Parkville VIC 3052
A wedding photography and videography permit is required.
4. Royal Exhibition building, Carlton garden, Melbourne museum
Video tour
Address:  9 Nicholson St, Carlton VIC 3053 Contact: (03) 9270 5000
Real wedding videography filmed at Royal Exhibition building
5. Royal Botanic Garden
Video tour
Location: Birdwood Ave, South Yarra 3141
Wedding photography permit price: around $200 and the application form can be found here, simply email this form to rbg@blakesfeast.com.au
Real wedding filmed at Royal Botanic Garden
6.  Albert Park
Wedding videography in Albert park
Address Albert Park Lake photo and parking
33 Lakeside Dr, Albert Park VIC
7.  Australian Center for Contemporary Art (ACCA)
Address: 111 Sturt St, Southbank VIC 3006
Real wedding filmed at Australian Center for Contemporary Art
8.  Hosier Lane
Address: Hosier Ln, Melbourne VIC 3000
9. Luna Park Melbourne
Address: 18 Lower Esplanade, St Kilda VIC 3182
10. Chanel Melbourne City
 Address: 140 Flinders Ln, Melbourne VIC 3000
Bonus
—
Princes Pier Port Melbourne
Address: Pier St, Port Melbourne VIC 3207
More wedding videography locations ideas, you could click Top 20 wedding videography locations guide here.
—
Wedding videography in Dandenong range
Located only an hour away from the Melbourne CBD, -Dandenong range offers the perfect wedding location for couples who after rustic theme wedding videography.
There are a huge range of excellent wedding venues in Dandenong for couples to tie the knot. Some awarded wedding venues Dandenong, such as Tatra reception, Avalon castle, Marybrooke Manor and etc also provide decent accommodation, ceremony and reception in one place. So the bride and groom can have a hassle-free experience when they are getting married at one of the all-in-one wedding venues.
Wedding Videography Tips in Dangdang Range
The dominated colour is green and emerald in Dandenong mountain, there are heaps of evergreen plants in the Mountain, the bridal party will be bene plenty of greenery backdrop even in the winter season.
To ensure the wedding videography have enough contrast, the bride could choose a lightly warm colour for both her dress and bouquet, for instance, the pink and orange florals as well as light champagne colour dress.
To avoid the bridal party blend into the greenery background in the Dandenong mountain. Keep in mind to avoid to wearing green or similar colours.
Supplementary Ideas to Get Marry in Dandenong Range
Some brides want to take their wedding videography to the next level by allocating more time for location photos and videos, so in they have chance to go outside of the wedding venues in Dandenong.
Because there are lots of tall Ash tree and dense bush surrounding in wedding venues in Dandenong. Sometimes, it would block the view in the wedding videography or bride and groom want to have more open scenery for the background.
Here are the national park and lookout points for you if you would like to discover more wedding videography options in Dandenong range and Whatsmore those recommended locations are all within 15 minutes driving time from your wedding venues.
The popular wedding photo locations in Dandenong ranges:
RJ Hamer Arboretum
Permit to take wedding videography:
Park Victoria Email: GardensWeddingsBookings@parks.vic.gov.au
Address: 10 Chalet Rd, Olinda VIC 3788
Park Victoria Phone: (03) 8427 2087
Real wedding filmed at RJ Hamer Arboretum
Alfred Nicholas Memorial Gardens
Address: 1A Sherbrooke Rd, Sherbrooke VIC 3789
Phone: 13 19 63
Dandenong Ranges Botanic Garden Ornamental Lake
Address: The Georgian Rd, Olinda VIC 3788
Phone: 13 19 63
Cloudehill Garden & Nursery
Address: 89 Olinda-Monbulk Rd, Olinda VIC 3788
Phone: (03) 9751 1009
—
Wedding Videography in Geelong
In a professional Melbourne wedding photographer's point of view, Geelong is the perfect place to tie the knot for Melbourne wedding couples. In Geelong, your wedding will be blessed with relaxed atmosphere, ocean breeze as well as stunning bay views.
There are lots of options on wedding venues choices in Geelong as well, whether you are a winery or beach lover, you will always be able to find the right one. Some most famous Geelong wedding venues include the Pier, Jack Rabbit Vineyard, Baie Wines, Merne Lighthouse at Drysdale as well as Mantra Lorne.
Wedding Videography Tips in Geelong
In my past experiences of shooting wedding videography in Geelong, the first thing to keep in mind if you are planning wedding videography in Geelong is the weather.
As a coastal city, Geelong is often windy so to those couple who is planning a photo location near beach, it is advisable to bring extra clothes.
And the strong wind can also affect drone operation. If you have also booked aerial drone videography, it is advisable to check the weather with your videographer in case of strong wind disrupting the drone.
The majority type of wedding venues in Geelong can be summarized into vineyard estate as well as homestead styled wedding venue. For couples who are planning wedding inside those wedding venues, they are advised to do photo location directly onsite. One they can spend more time partying with their guests, two because most homestead estate wedding venue offer great photo locations directly onsite.
However, if you are planning wedding in central Geelong or restaurant styled wedding venue, or you simply want to take your wedding videography to the next level, here are some wedding photo locations in Geelong that are worth going to:
Eastern Beach, Geelong
Located close to the Geelong CBD, the Eastern Beach is not only one of the most popular sightseeing point in Geelong, it's also one must go wedding photo location if you are planning a wedding at venues like the Pier Geelong.
One of the good reason why Eastern Beach has become so popular for wedding videography is because it's got multiple sceneries at one point. On top the hill, it's got the beautiful avenue, rolling hill. And if you don't mind travelling few steps, the coastal line is just few minutes away.
Wedding videography done at the Eastern Beach will be benefited with the stunning coastal line, expansive rolling hill. It's the perfect location for candid and natural wedding videography.
Geelong Botanical Gardens
Located few minutes away from the Eastern Beach, you will find one of the biggest botanical gardens inside Geelong. The Geelong Botanical Gardens is the ideal location for couple to do wedding videography after their wedding ceremony.
The Geelong Botanical Gardens is large in size, and having lots of scenery point inside the garden, it almost guarantee stunning wedding videography outcome. One thing you shall keep in mind before taking wedding videography in there, it requires photography and videography permit for you to do wedding film.
Inside the garden, you will find a greenhouse, lots of succulent plants as well as manicured laws. Worth to mention is during the autumn, the maple inside the garden will turn into stunning red color, definitely worth to do wedding videography with them.
Address: Garden St, East Geelong VIC 3219
—
Wedding Videography in Mornington Peninsula
Mornington Peninsula is a magical place to get married as well as doing wedding videography. Talking about wedding venues in Mornington, there are a lot of choices that couples can choose from: from vineyard to homestead, there are endless opportunities to hold your unique wedding there. some of the most famous wedding venues in Mornington include: All Smiles Sorrento, Eagle Ridge Gold Club, the Baths Sorrento, Lindenderry at Red Hill, Summerfield Country House, Blairgowrie Yacht Squadron, Trofeo Estate, Portsea Hotel, Epicurean Red Hill, as well as the Tanglewood Estate.
And not to mention there are also lots of photo and video opportunities in Mornington. From wineries to homesteads, beaches to forests, there is always one place that suits your style to do wedding videography.
If you are planning your wedding at one of the venues in Mornington, your wedding videography will be almost guaranteed to have the Wow factor. Set just next to the Port Phillip Bay, Mornington offers stunning coastal line as well as beaches and sand. If you are the one who loves to get your feet onto the sand, then doing wedding photo locations on one of the beaches is definitely worth thinking.
However, one thing to keep in mind when you are planning your wedding videography shoot near beaches is the wind as well as the weather. Located closely to the ocean, the wind could get strong sometimes and mess up your hairstyle. Also, if you are doing wedding videography during winter, preparing some extra clothes for the bridal party is also a good idea.
If you want to add a bit greenery into your wedding videography but your wedding venue is not a homestead or vineyard styled estate, you can head to one of the parks in Mornington.
Here are some wedding photo locations that we have been to and think they are good for wedding videography in Mornington:
Rye Ocean Beach
The Rye Ocean Beach is a must go photo location for those couples who are getting married at wedding venues such as golf estates. It provides a stunning background of the coastal line, beaches and ocean for wedding videography.
Located on the South side of the Mornington, the Rye Ocean Beach is conveniently located some of the major Mornington wedding venues such as the Eagle Ridge Gold Club.
And walk into this photo location, you will find beach with black stones, a jetty as well as the picturesque view of the Bass Strait, making it a perfect location for candid wedding videography. Also, unlike other scenery point, you will unlikely to find another group of bridal party or too much tourists there which would bumping into your shots.
Address: Rye Ocean Beach Access Rd, St Andrews Beach VIC 3941
Cape Schanck Lighthouse
The Cape Schanck is probably one of the most famous sightseeing point in Mornington. In fact, it has been the iconic wedding photo location in Mornington for the past couple years.
Although the Cape Schanck Lighthouse is located on the far South side of Mornington, making it a bit far away from the major wedding venues, the beautiful scenery there still make it one of the most worth going point to do wedding videography.
Setting next to the cliff, the first thing you will see when you get there is the iconic lighthouse. The Lighthouse is opened to public, meaning you can go upstairs and do photos and video with the stunning view of the ocean.
Walk along the reserve, there are also several lookout points that are perfect for candid wedding videography.
Address: 420 Cape Schanck Rd, Cape Schanck VIC 3939
—
Wedding Videography in Yarra Valley
Yarra Valley is one of the most magical places in Victoria for weddings. Renowned for its breathtaking mountain lines, beautiful vineyard and wineries, you wedding videography at Yarra Valley will be guaranteed to look amazing.
If you are planning a rustic style wedding in regional Victoria, then look further then Yarra Valley. There are lots of wedding venues located inside Yarra Valley, such as the Stones of the Yarra Valley, the Farm, Coombe, Immerse, Zonzo, Balgownie Estate, Acacia Ridge, Riverstone Estate, Yering Station as well as Vue on Halcyon.
In terms of wedding videography on the wedding day, Yarra Valley provides a stunning backdrop for candid style videos. Your wedding videography will be benefited with the stunning view of the mountain as well as vines and vineyards.
From my experience of shooting wedding videography in Yarra Valley, going to photo locations are not really necessary. Firstly, there are plenty of photo and video opportunities directly on site as most venues have got their own signature architecture buildings as well as vineyard. Secondly there are not many famous or worth going photo locations that are public in Yarra Valley. Doing wedding photo locations onsite will not only save you lots of energy on the day, you will be also benefited from having more time to interact with your guests.
---
Heritage Style Wedding Videography
If you have ever dreamed about holding a vintage style, elegant wedding that embraces old-world charm, then you could really consider one of the heritage wedding venues in Melbourne. Melbourne is a historic city that offers plenty choices of heritage wedding venue.
Some of the most famous heritage wedding venues in Melbourne include Lancemore Mansion Hotel Werribee Park, Montsalvat, Overnewton Castle, the Dome, Regal Ballroom, Mural Hall, George Ballroom, Gardens House, Rippon Lea Estate and Quat Quatta.
One of the key benefits of getting married inside the heritage wedding venue is couples can do stunning wedding videography directly onsite the venue.
Here I will discuss a few wedding venues that are opened to public for pre-wedding photo locations, though some of them require a wedding photography permit:
Lancemore Mansion Hotel Werribee Park
Located only 30 minutes away from the Melbourne CBD, the Lancemore Mansion Hotel is one of the most sought-after heritage wedding venues in Melbourne.
In fact, not only as a wedding venue, the Lancemore Mansion is also one of the most popular wedding videography location for Melbourne wedding couples.
Inside the park, you will find manicured lawns, the historical mansion, as well as a secret garden at the back, providing endless opportunities for wedding videography.
The interior of the Werribee Mansion is mostly the reason why so many couples speed five hundred bucks to buy the photography and videography permit inside the park. The carpet-clad grand staircase inside can definitely add a touch of elegancy and vintage feel to your wedding videography.
Contact info of the Lancemore Mansion Hotel Werribee Park:
Montsalvat
As one of the most classical wedding photo locations as well as wedding venues in East side Melbourne, the Montsalvat is where wedding videography dreams come true. Set amongst expansive land of established gardens and greeneries, Montsalvat provides outstanding background for wedding photos and videos no matter you are there for wedding photo location or planning your big day.
Inside the estate, there are more than 5 different locations that are suitable to do wedding videography, offering plenty of opportunities for creative wedding videography. The upper gallery boasts a touch of romance and vintage. The Bluestone Chapel offers a timeless feel as a classical background. The Ornamental Pool is also worth going if you after some creativity.
The pre-wedding photography fee at Montsalvat is $500 per hour and $440 per additional hou. In a wedding videographer's point of view, I think it is well worth the money to choose this as your pre-wedding photo location.
Contact info of Montsalvat:
Wedding videography package and prices guide in Melbourne
Wedding videography tips
20 questions to ask your wedding videographer before hiring them
Podcast Real wedding reviews
Wedding videography behinds the scenes
Reader Interactions