Hire Your Prefect Wedding Furniture in Melbourne
| A Complete Guide From A Wedding Professional in Melbourne |
Rack your brain for hiring the perfect wedding furniture? You Are Not Alone
Planning a wedding can always let the bride-to-be feel overwhelming. Especially When it comes the wedding furniture hire – one of the most complex part of a wedding, without any previous experience, You are definitely wondering where should I start with.
Industry insider here to support
This Blog is a complete guide for the bride-to-be in Melbourne to organize their wedding furniture hire. I stepped into the wedding industry since 2012 as a wedding photographer. Through these years, I have learned some experience about the wedding furniture hire in my city – Melbourne. OK, too much Bio already, let us get started with some real staff you need.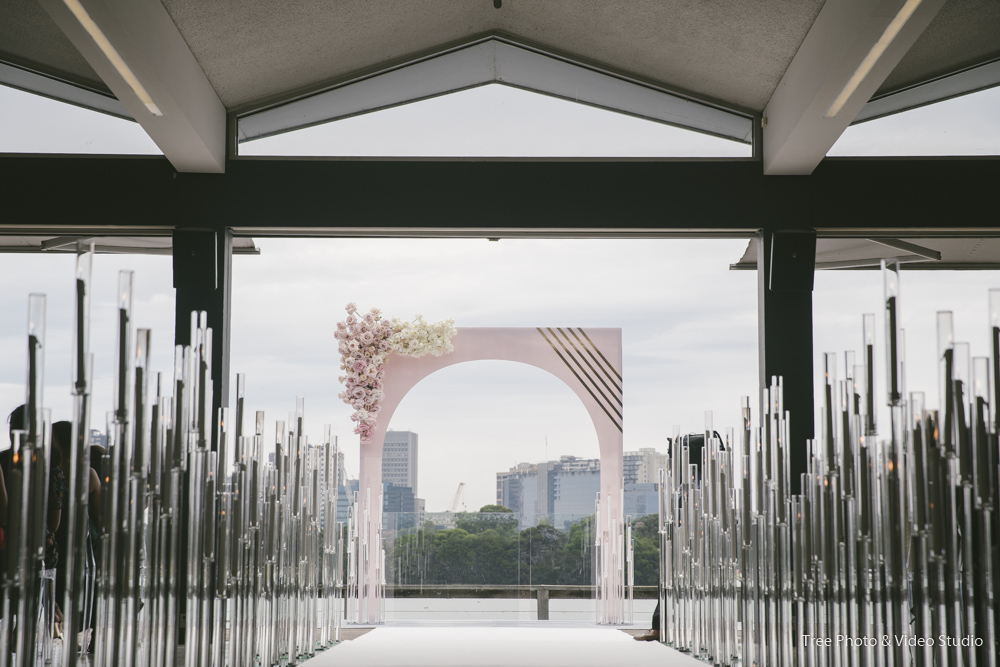 Book your wedding venue, then looking for wedding furniture
Once you are engaged, the first thing on you schedule about the wedding is select a date and choose the wedding venue. Just in case you don't have a detailed to-do-list after you get engaged, Please check my blog for Wedding Planning Checklist.
When you choose the ceremony place and reception venue, you could discuss the wedding furniture already included in the package with them. They may have something you are already satisfied with, so you could save these investment.
However, it is common that some brides-to-be want to upgrade from the standard setup provided by the wedding venue to create their own unique and perfect weddings. In this scenario, you probably need to hire the wedding furniture or hire a wedding stylist.
I have also seen some truly unique DIY weddings organized in an empty urban industrial warehouse or a hired Tipi in a mountain. For these cases, you are more looking for an entire wedding furniture hired solution.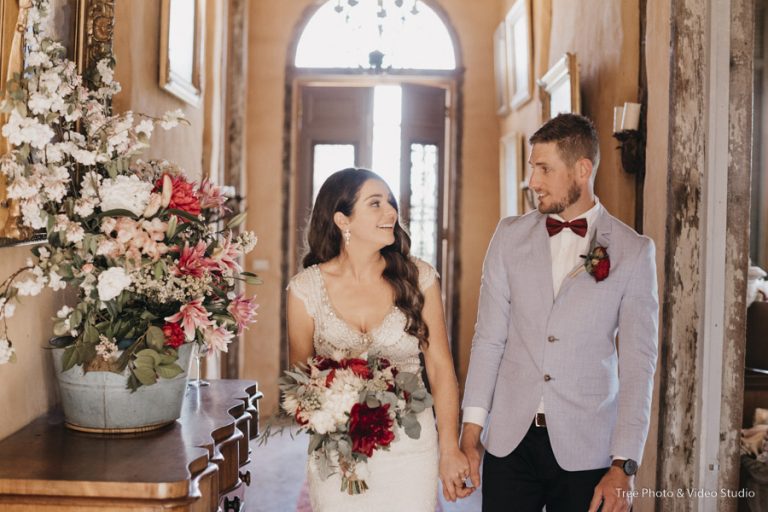 A Comprehensive Checklist for Wedding Furniture Hire
For most of the weddings, there are 3 occasions of a wedding may need an entire package or some further upgrade for wedding furniture hire – Wedding ceremony, cocktail hour and sit-down reception.
For each occasion, I will have a detailed list for wedding furniture rental. You may only need part of them or you may add your own special furniture items. Don't get stressed out, this is a guidance only, just for your perfect wedding inspirations and ideas, not an instruction you have to follow with every detail.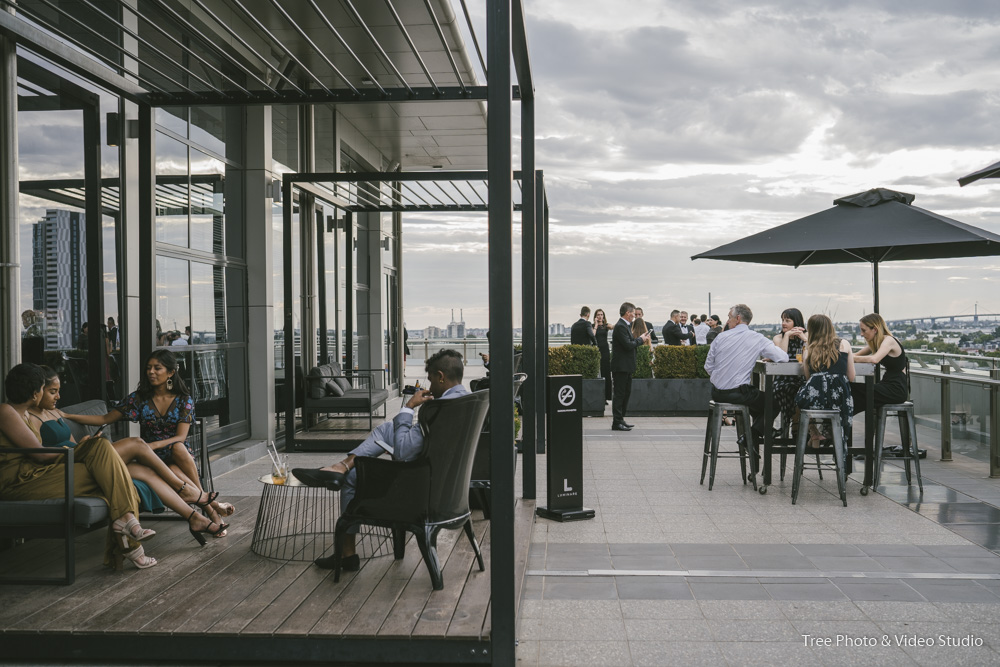 Wedding Furniture for Ceremony
– Wedding arch and backdrop
– Guest chairs and bench
– Signing table and chairs
– Signing table decor
– Welcome signage on easel
– Floral stands
– Parasols or umbrellas for shade
– Flower petals
– Carpet or rug
– Service bar with drinks for post ceremony refreshment (normally soft drink or water)
Wedding Furniture for Cocktail Hour
– A mix of the cocktail party seating (sofas, timber or metal bar stools)
– A mix of the cocktail party table (coffee table, wine barrel table or bar table)
– A grazing table for antipasto platters
– Service bar with glassware and drinks (including alcohol on most weddings)
– Festoon lighting, stylish lanterns or other outdoor lighting
– outdoor dancing floor
Wedding Furniture for Sit-down Reception
– Dining table
– Dining chair
– Tableware (Including the crockery, glassware, napkin, cutler and table linen)
– Tea light or candle holders
– Gift or wishing-well Table
– Cake table and stand
– Easel to hold the seating plan or couple's signage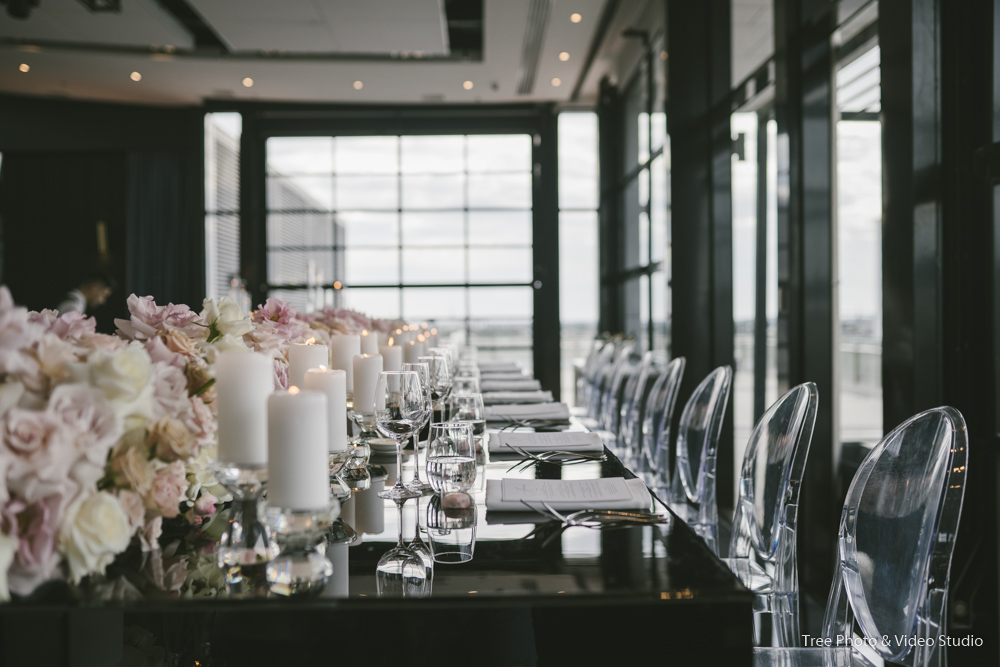 Tips When you prepare you own wedding furniture List
Now, you seems have a bit knowledge about how to create you own unique wedding. However, make sure you take the followings into your considerations when finalizing your list of wedding furniture hire.
1. Minimize the number of wedding furniture hire suppliers
You could save a bit for the delivery cost and less coordination work. The wedding furniture bump in and bump out work is also easier to organized if you have one wedding furniture hire supplier.
2. Choose the wedding furniture supplier with higher rate of return policy
Individual items such as the chairs, crockery, cutlery and drink-ware are basically depends on your final guest number. Negotiate with potential your wedding furniture supplier before you book them, some of them may offer a 10% or even 20% return policy when you have your final RSVP's coming in. When they offer similar packages, I would suggest choose the one with higher rate for the return policy.
3. Reuse wedding furniture when you are on a budget
Relocate the wedding furniture on the day is an effective saving method. You may already have a notice from the above wedding furniture checklist. Some items can be used in different formalities. For example, you can move the wedding ceremony chair into the reception or use the signing table during the ceremony as the cake table during the reception.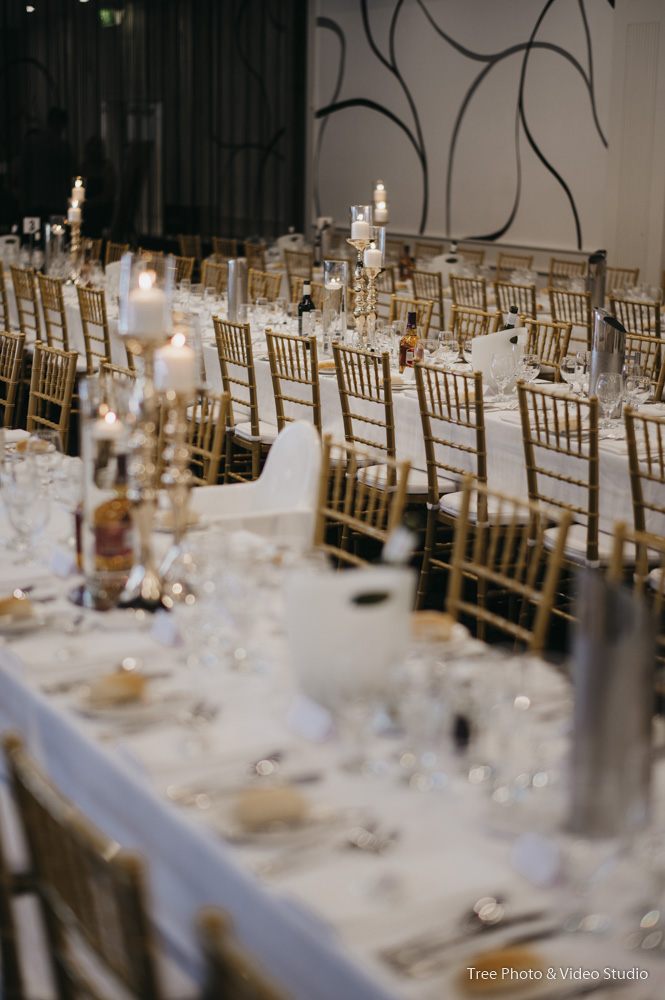 Popular Wedding Chair Choice in Melbourne
You may haven't noticed before, wedding chair is actually one of the most important items to define you wedding theme. Since little attention has been paid to wedding chair, you have definitely seen a wedding event with typical plain banquet chairs. There are definitely more types of the wedding chairs in Melbourne you can choose from.
1. Tiffany Chair
Tiffany Chair, Aka Chiavari Chair in the history, is one of the most popular chair for weddings in Melbourne. It can simply bring the classic elegance to your wedding. No matter your are organizing a lavish wedding in the City or a rustic wedding in the country, Tiffany can simply bring the elegance to your wedding. Among a wide range of what the wedding furniture hiring company can offer, the most popular color is gold and white
2. Bentwood Chair
Bentwood Chair is probably one of the most recognized and established chair. When you are planning a country or winery wedding, this wetting wooden made chair are the perfect choice. It simply add the Europe elegance and rustic feeling to the wedding. From my experience in the wedding industry, I will suggest choose the natural tone Bentwood Chair.
3. Clear Ghost Chair
Ghost Chair is a popular wedding chair made of acrylic or Lucite entirely. When you plan a modern minimalist wedding, the clear Ghost Chair matches the theme perfectly. For the other color, it is probably not a great choice for weddings.
4. Infinity Chair
When you want to break the traditions and have a super chic wedding, I will say Infinity Chair is the chair you after. With the overlapping oval finish on the back, it is something bring an ultra Boho and Chic feeling to your wedding. Personally, White-off or gold color suit the wedding photography best.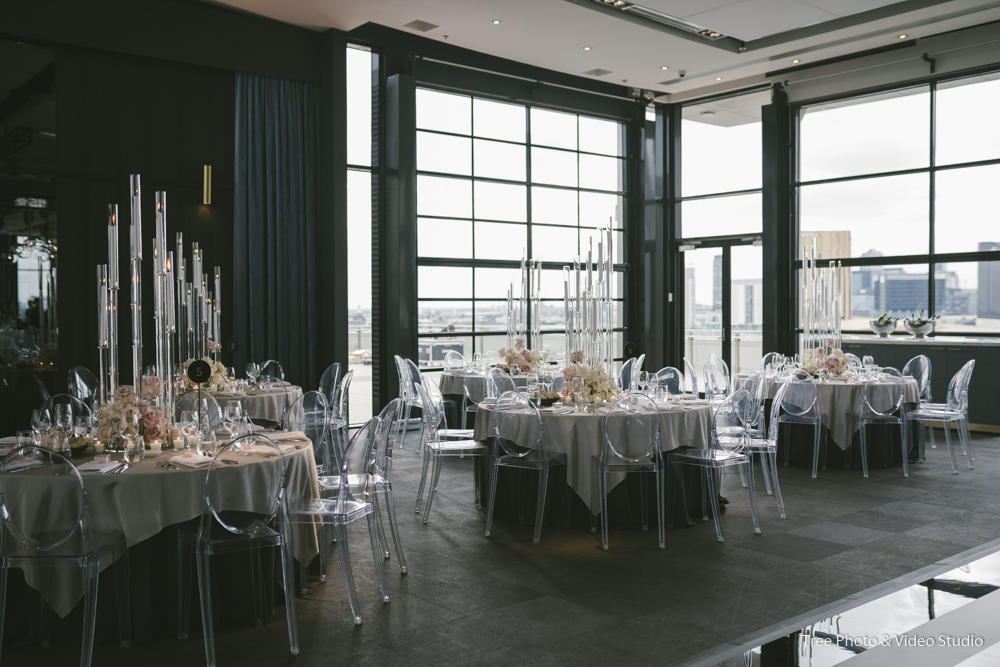 What type of the table can suit you wedding perfectly
You may hire some tables before your introduction at the reception, but I will say it is quite straightforward and most of brides can easily figure that out. So in this blog, let us focus on the complex part – Your wedding reception table.
A table is not just a table when it comes to wedding reception. Before you locked your reception place, table is an important factor to consider combined with the venue size and guest number.
I have photographed some weddings have too many guests in a fairly small space. To be honest, it is super challenging for a wedding photographer to create beautiful and romantic images and I believe the couple, guests and the serving staff are uncomfortable from time to time during the celebration. Make sure there is enough spacing for people walking and dancing is crucial.
1. Banquet Tables
When you have a big formal wedding, the long and fancy banquet table are the perfect table choice to balance out the space.
2. Round Tables
The round table can create a smooth and elegant flow to most of the wedding venues. It can provides the great versatility and play with the various size and guest number.
3. Cocktail Tables
When you have a cocktail wedding reception, the cocktail table is a better choice. It can leave enough room for people walking around and make it all casual.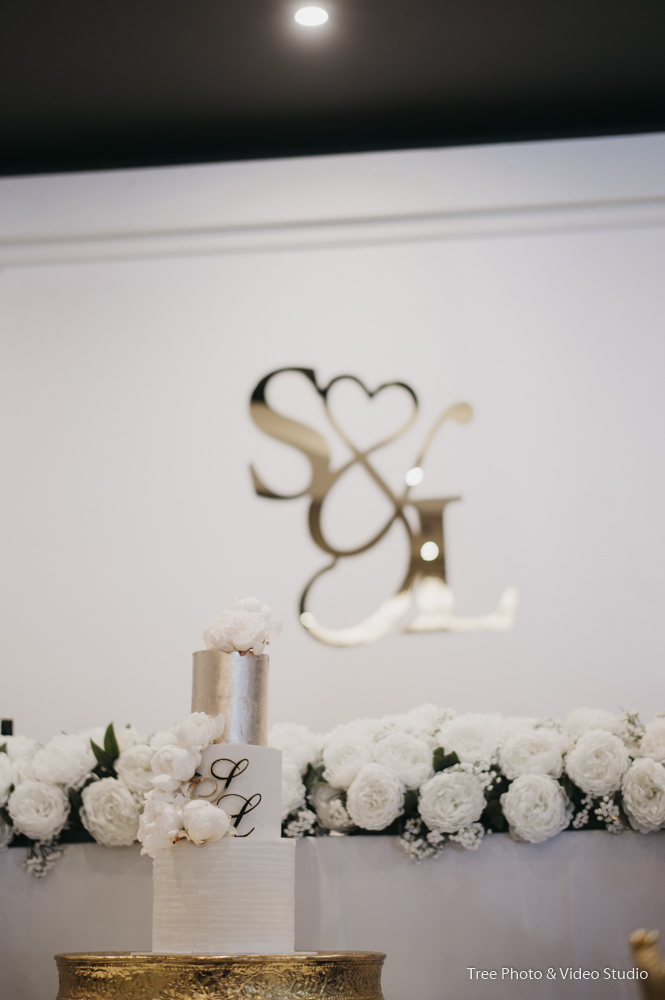 Hire Your Wedding Dancing Floor in Melbourne
Melbourne is actually a city with more than 50% wedding venues have their own dedicated dancing floor already. This means, in most scenario, there is already a well built up dancing floor in your wedding reception. However, I will still give a positive for the following cases.
1. Glossy White Dancing Floor
Based on my experience in wedding industry, when you are Organizing A Glamorous and Lavish Wedding, the glossy white dancing Floor with a golden or black color custom designed name initials are definitely bonus. It can perfectly match your wedding theme and boost the luxury feelings.
2. Plain Wooden Dancing Floor
Some brides may go a bit wild and break the traditions for a unique Boho or rustic weddings. In this case, the plain wooden dancing floor is my recommendation for the brides in Melbourne.
Besides the types, there are some other tips for hiring your dancing floor. Most of the wedding furniture hire company calculate their dancing floor rental cost in the this way – total square meter by rate plus the delivery and installation. How to get total square meter to let your guests have a superior dancing experience. General rule – for one dancing people, one square meter dancing floor you need to hire.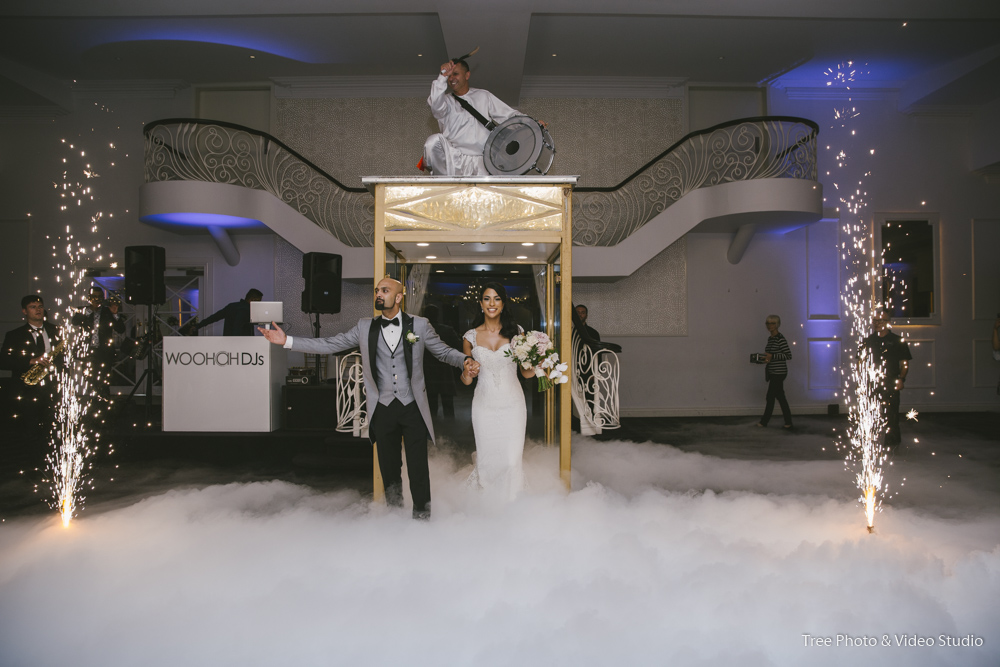 Create Your Own Stylish Ceiling, Lighting, table centerpiece and other decorations at the Wedding Reception
When the sun begins to set and celebration ready to start at the wedding reception, the ceiling, lighting and table decorations are something can bring your wedding to a new height. Wit h the extravagant ceiling, luxury draping, artistic lighting and dramatic centerpiece, your wedding are able to achieve another level of gorgeousness and glamour.
For this part, I am a bit far away to give you the real world tips. However, I have worked with someone who really stands out from me – a bit picky and fussy wedding photographer's sight. Let me name someone who can give some truly professional tips for this part.
For the brides-to-be who are planning a Boho, Chic, Rustic or Garden themed weddings in Melbourne, please check the following two:
For the newly engaged girls who are organizing a luxury and glamorous wedding within the Melbourne urban area, please check the followings: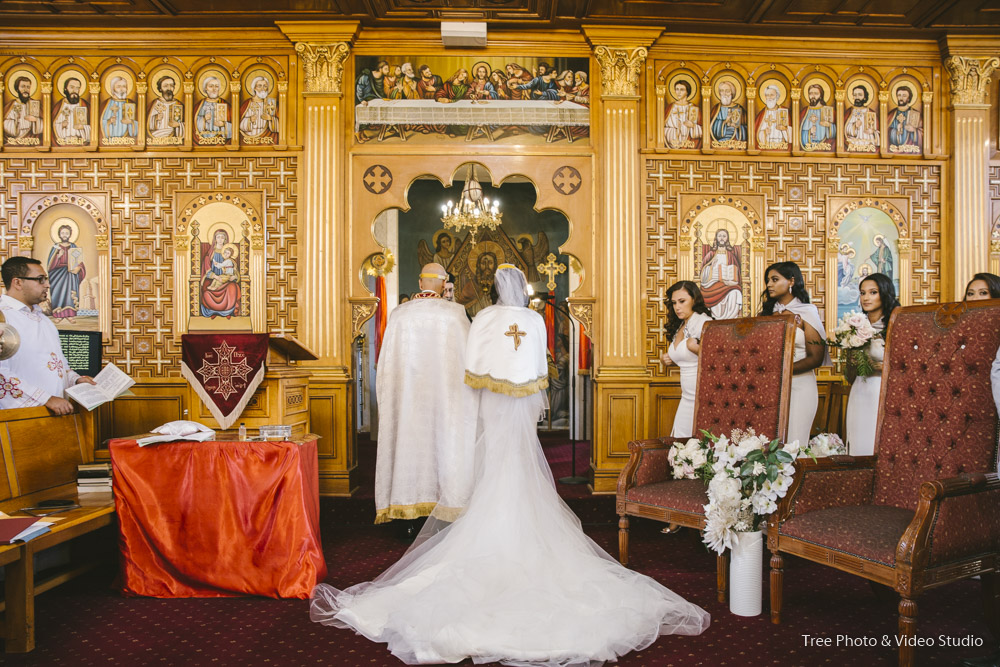 The Final and No.1 Tip
Get in touch with me when you have any questions for your wedding.
For most of the brides, wedding furniture hire is something complicated and worth planning thoroughly. From bottom of my heart, I hope every bride-to-be can have a perfect wedding and my years experience to witness the weddings can contribute a little bit to the success.
Happy Planning!