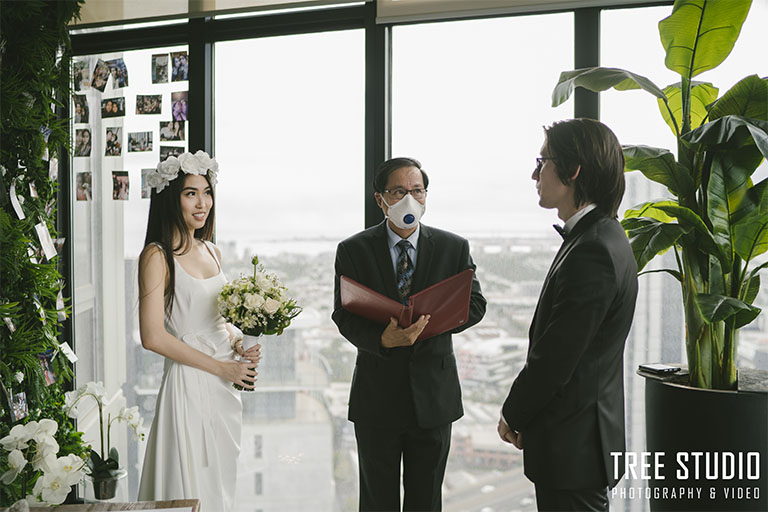 Elopement weddings have become a trend in Melbourne in 2020 as endless wedding postponements occurs frequently due to COVID-19 than any other years.
For everyday bride and groom, organizing a wedding can be already overwhelming, you don't want to check new announcement from the government on limitation of wedding guest number every day and your mood up and down alongside with the COVID-19 infection number.
Why not consider elope with your loved one?
Your elopement wedding will be free from impact of COVID-19, crowded guests and of course rocketing bills of wedding suppilers.
I'm Harry, a natural and candid wedding photographer, based in Melbourne, you could also find me in Geelong, Yarra Valley, Mornington and anywhere love story begins.
I love the concept of elopement wedding photography; it enables me to capture the pure love of bride and groom when they tie the knot.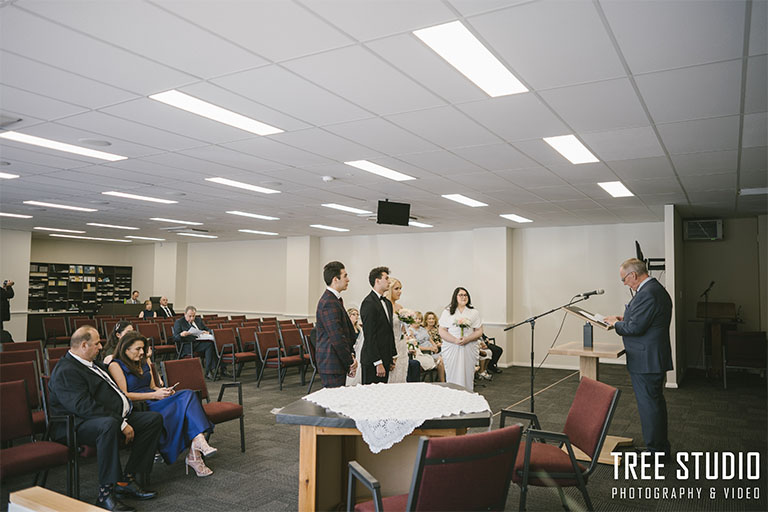 What is elopement wedding?
Run away and get married secretly. The elopement wedding is getting popular in 2020 because of the COVID-19 restriction, the elopement is also accessible same sex wedding and adventure wedding if you want to keep wedding intimate and private.
My elopement wedding photography style
Natural, intimate, authentic and observation, this is my wedding photography style.
Every wedding, bride and groom have their own story, particularly for an elopement wedding, an elopement wedding photographer can capture the most romantic emotional connection between two love hearts without interruption.
I always keep myself invisible when documenting a elopement wedding, so my couple can truly have fun, enjoy their loving moments  without too much pressure.
Sometimes, necessary directions are also involved, for instance to find out a beautiful backdrop with good lighting conditions that fits with the bride and groom's wedding colour theme.
As for elopement weddings, you can truly forget about those cliché traditions. You don't have to stick with the white wedding gown, champagne, pastel pink or flower pattern could be chosen for your wedding dress elements.
Also, bride and groom can get ready in the same house, you could see each other before tie the knot, your husband to be would be obsessed when he see you are dressed in the wedding dress.
The advantage of getting ready at the same house is that the wedding photographer can also capture some intimate wedding photography before you wear dress, he wears suit. It is unique experience to photograph those moments.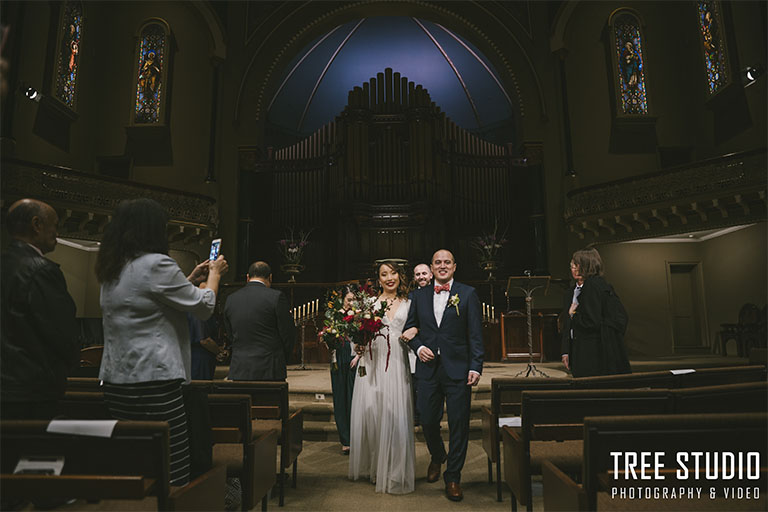 Elopement wedding photography package price
My wedding photography package price is affordable and transparent. I don't want you to feel rip off if you have to pay hidden cost after your wedding day.
There is no hidden cost on my wedding photography package.
The most popular elopement wedding photography is our 6 hours of essential coverage,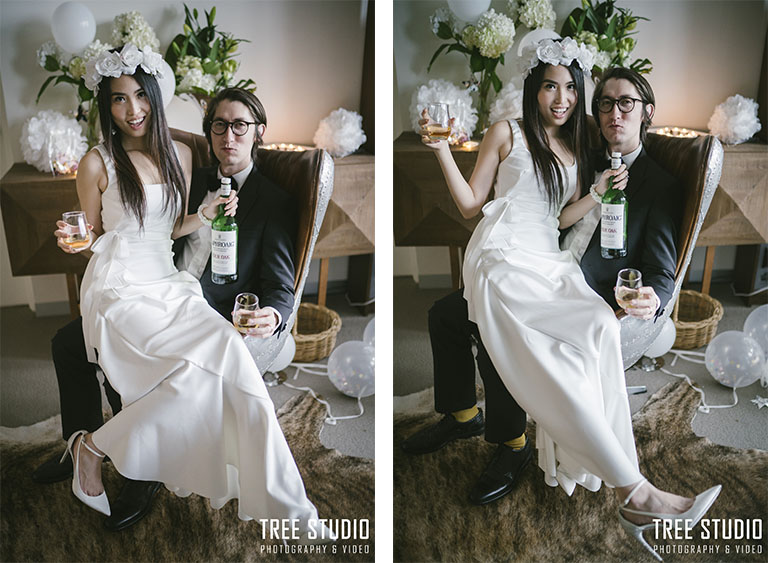 THE ESSENTIAL
$1,499
     – 6 hours photography coverage
     – ONEphotographer
     – 1 enlargement print 14*11 inch
     – 1 enlargement print 20*16 inch
     – Unlimited images taken
     – All High Res Original Photos on the USB
     – Pre-wedding Consultation with Photographer
With Album $1,998
    – 12×8 inch (20 sides) Luxury leather bound album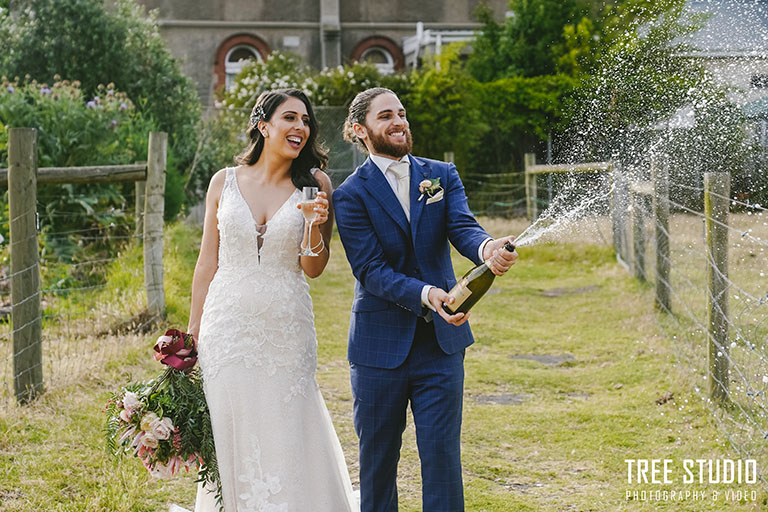 Regarding most elopement wedding in Melbourne, there is no wedding reception or a small wedding. 6 hours photography coverage is quite reasonable timeframe to cover from bride and groom preparation, ceremony and some wedding photo locations.
However, if you want to add more elements onto your big day, or you want to have adventure, you could consider the longer package.
You could see our complete wedding photography package here.
If you want to add on wedding album, you could read our fine art album here.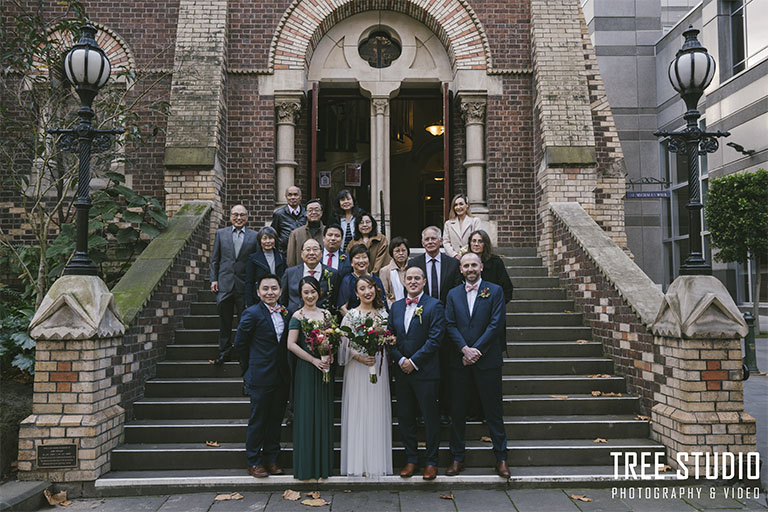 Where you can have an elopement wedding? 
To keep a simple elopement wedding in Melbourne, you could get ready at home and Airbnb.
However, the intimate and great scenery wedding ceremony location is essential.
You could get married in a beautiful garden, seaside or even at your own holiday house.
Here is our ultimate wedding ceremony location guide for elopement wedding, the guide has the ceremony hire price and permission requests information in Melbourne.
If you want to flee from crowded urban life, Geelong, Dandenong range, Yarra Valley and Mornington Peninsula can be your wedding destination.
After the ceremony, you could allocate a decent time to have wedding photo locations, so you don't need to worry the guests get bored for a traditional wedding.
Here is my wedding photo locations guide, I always suggest to find location that is close to your ceremony place, this would avoid unnecessary hassle on your wedding day.
Also, try to find a backup plan for ceremony and location for a raining day.
You could prepare two clear umbrellas if the forecast says that there will be rain on your wedding day, you and your love one can hold one umbrella together and another for your wedding photographer.
P.S. for groom is that lean the umbrella to your bride, you would appreciate my little tips one day.
5 tips on elopement wedding photography in Melbourne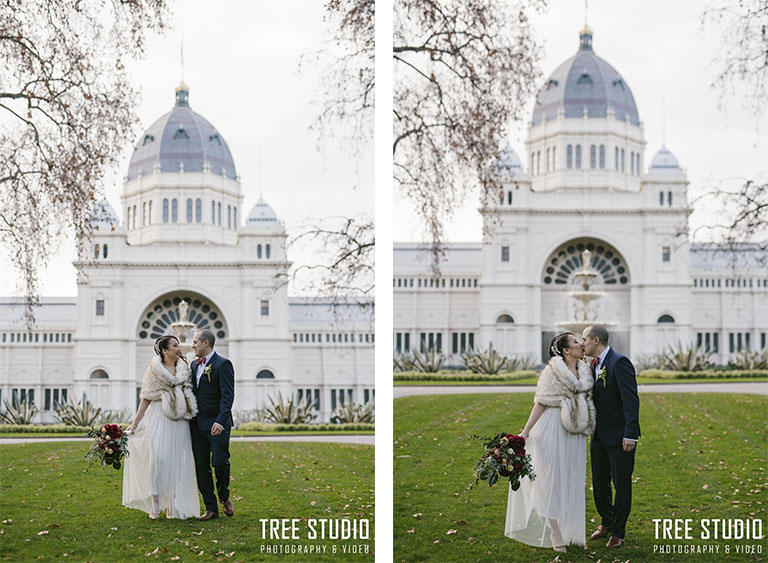 To organize a smooth and practical wedding day, working out a wedding timeline is always the fundamental task.
For instance, when your make up artist can finish your hair and makeup on time. Your wedding photographer can arrive your place when you almost finish makeup and hair done.
Then you don't need to squeeze your precious preparation time.
For travelling between different locations on the day, I always suggest to add 15- 20 minutes buffer in case of the traffic during peak time.
2 find out a wedding location matches with your wedding theme.
Garden, seaside, chapel and any unique wedding locations, so you could define your wedding theme first and then find out a wedding location later on.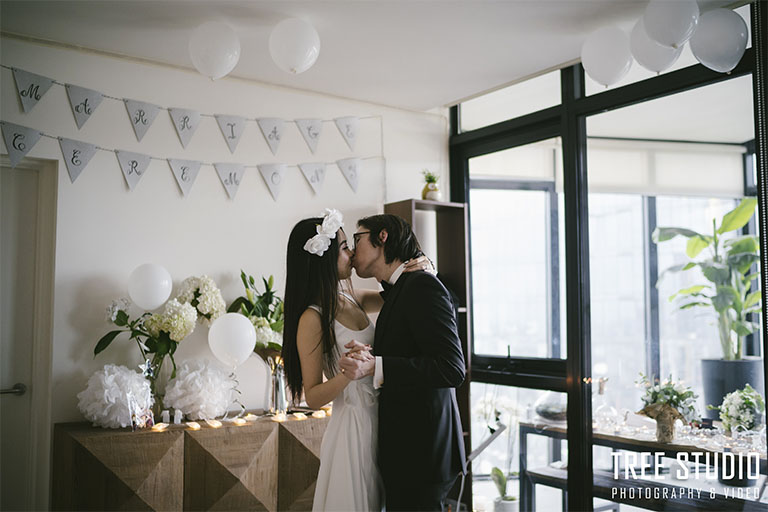 3 Keep simple
An elopement is meant to be a relaxed and intimate wayto celebrate your wedding day, you don't need to bring heavy burden with you on your wedding day.
You could prepare pair of comfy shoes in car boot just in case if your don't feel like to walk on the heals on your wedding day, also some basic makeup tools in your handbag on a summer day can avoid the makeup come off.
Except those tiny stuff, only thing you need bring is your partner.
4 Prepare a bottle of champagne
You and your wedding photographer can bring a bottle of champagne, you could spray the champagne and get a creative elopement photo and have a sip to chill out.
5 Be yourself
There is no need to be reserved or care about other's thoughts, there is no other people except you and your love ones.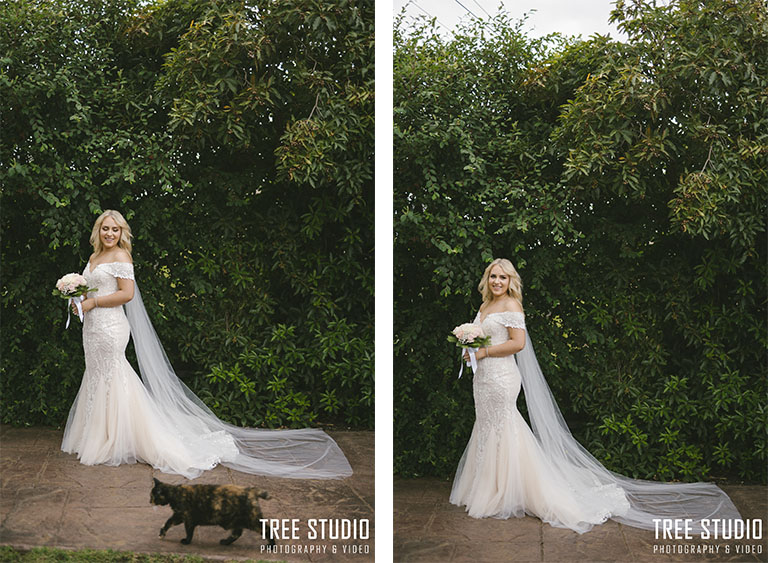 Final thoughts
This year, 2020. Our lifestyle have since changed lots. We learnt to be isolated from the crowds for the sake of our family and friends' health matter under the COVID-19 pandemic.
However, love can't be isolated, we still celebrate the special occasions in an elopement way.
Thanks for elopement wedding photography in Melbourne, we still can keep the great memories to show our children one day that we are happy to get married in Melbourne in 2020.
God bless Australia!
Last thing before your jump off this page, don't forget contact us if you need an elopement wedding photographer. 😉