Wedding Etiquette Rules For The Couple
Wedding Etiquette Rules For the Guests
---
Wedding etiquette rules play a vital role in making any wedding ceremony and celebration enjoyable for the couple as well as attendees as it guides everyone on their behaviour.
Wedding etiquette rules followed in weddings conducted in different parts of the world provide a list of 'dos' and 'don'ts' for the bride, groom, and guests. Despite the belief held by some people, etiquette still holds a great deal of importance in various aspects of life, whether it's an everyday task such as greeting someone or a significant occasion such as wedding ceremony.
Therefore, it's essential to learn the wedding etiquette rules and follow them without fail. Here is a list of wedding etiquette rules to be observed by the couple and the guests before and during the big day.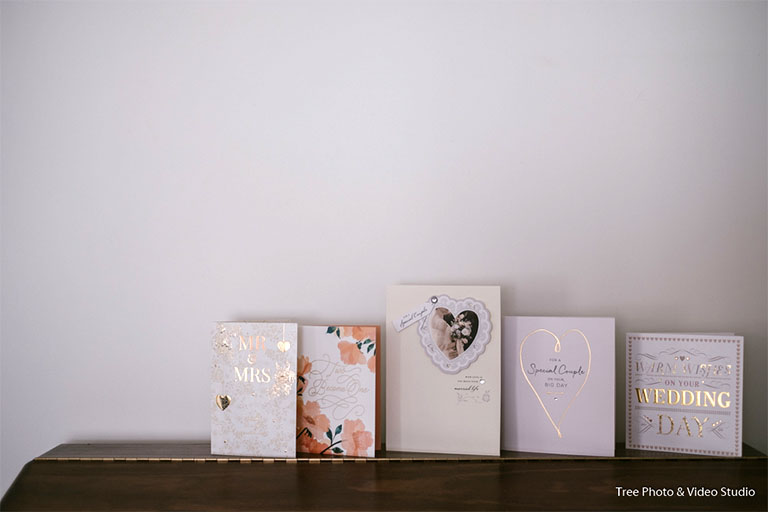 ---
Wedding Etiquette Rules For The Couple
1. RSVP Cards with Postage
Wedding etiquette requires the bride-to-be and groom-to-be to include RSVP cards in their ceremony and party invitation cards. Whether you have planned to send out both save the date and wedding invite or just a wedding invite, RSVP must be a part of your wedding invitation. RSVP cards make the task of doing the headcount easy for you and provide your potential guests with a convenient way of expressing their intention of joining you in your wedding festivities.
Make sure to pre-stamp your RSVP envelopes so that your guests don't have to purchase postage. Considering it as a common courtesy, your potential guests will mail back the RSVP cards even if you haven't included postage. But you would definitely not want them to have an unfavourable impression about your hosting attitude. RSVP cards with creative message and postage will make your guests willing to attend your wedding even more.
2. Invite Carefully
Creating a perfect wedding guest list is critical to maintaining harmonious relationships with your family members as well as guests. You must have read about our blog on steps to make a drama-free wedding guest list, but if you haven't, then you can read it here. You should not invite those people to your pre-wedding party or rehearsal dinner whom you don't want to attend your wedding. Keep the guestlist for pre-wedding events in sync with the guestlist for the wedding day events.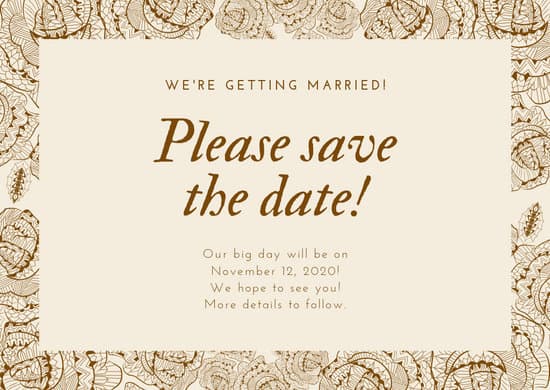 3. Wedding Registry
Including information regarding your wedding gift registry in your wedding invitation is considered as a bad wedding etiquette. But, at the same time, making your guests aware of the gift list is also important. The right approach is to put the details regarding gift registry on your wedding website and mentioning the link of the website in the invitation card.
4. Invitation by Card Only
More often than not, either the bride or groom or even both, forget to invite someone from their professional or social circle. If you need to send out last-minute invitations, wedding etiquette suggests that you should only stick to wedding invitation cards. Avoid inviting anyone through a text message on mobile or social media platforms as it might appear as your lack of consideration for the guests.
5. Plus One and their Name
As per the wedding etiquette, guests should be made clear whether they are allowed to bring a plus one with them or not. If you have chosen a 'plus one' policy for your wedding, then you must include the name of the persons, who according to you, would be likely to join your guests. It will make your wedding attendees feel valued.
6. Speeches and Seating Arrangement
You must decide well ahead of the wedding date that who will give speech and toast in rehearsal dinner as well as on the actual wedding day. Order and time for the speeches and toasts should be set to avoid confusion and embarrassment in front of the family, friends, and guests.
The layout or plan of the seating must be decided well in advance by keeping in mind the general wedding etiquette as well as preferences of both sides of the family and guests.
Wedding Etiquette Rules For the Guests
7. Send RSVP on time
Filling the required details in the RSVP card and mailing it back along with the enclosure to soon to be married couple makes sense only if it is received before the 'RSVP by date'. Sending the RSVP card in a timely manner is prescribed by a wedding etiquette. However, you must also ensure to post the RSVP card only if you really plan to attend the wedding. If you get the invitation for plus one without the name of any specific person, you can write the name of the person you wish to take with you, on the RSVP card.
8. No Plus One and No Children
If you have been invited to a wedding where plus one and children are not allowed, then you should not pester the couple or their relatives with questions about bringing acquaintances or kids with you. If it's a destination wedding and you cannot leave children alone at home or have no one to look after them while you are away, then you can ask the couple about the local babysitters. In such cases, the couple and their wedding vendors often guide the guests.
A wedding etiquette demands that if you are allowed to bring a plus one with you, then you should never bring more than one guest, as your hosts might feel bad. You would not want to ruin their joy by worrying about accommodating extra guests.
9. Don't Wear White
Always remember that on the day of the wedding, the 'white' colour belongs only to the bride. Irrespective of the theme or style of the wedding, most of the brides prefer wearing a white gown. The brides who don't wear white opt for the light shades, such as cream and ivory. Therefore, you must avoid dresses in these colours even if you love wearing them.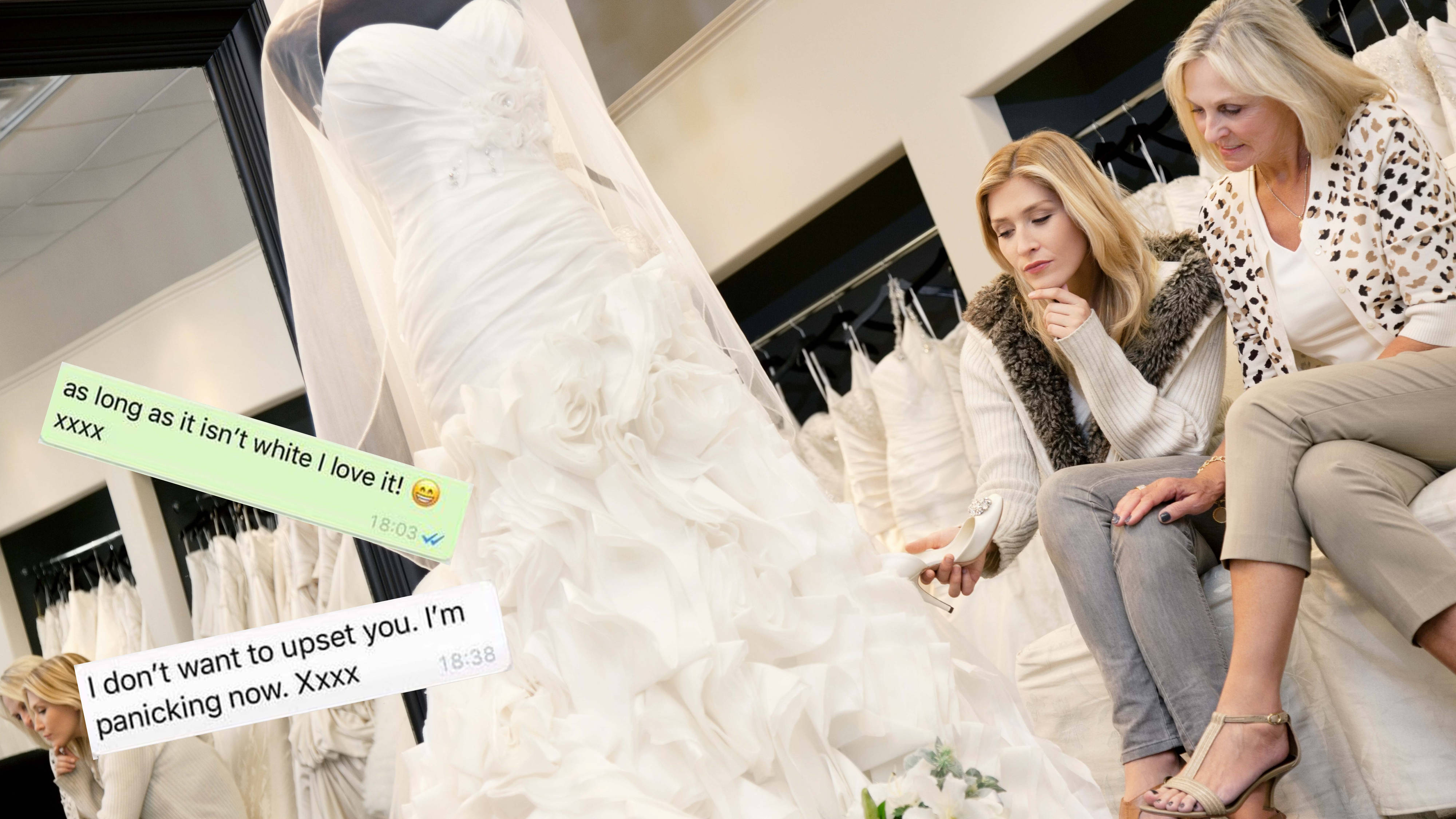 10. Arrive on Time and Pay Attention
One of the most common wedding etiquette rules is to arrive at the venue on time. You must plan to attend both the ceremony and reception. Many guests turn up only at the party which does not leave a good impression on the hosts. The wedding ceremony comprises all the beautiful moments which the couple wants to share with the guests. You must show respect for their emotions and be present during the nuptials.
The ringing noise or vibration of the mobile phone creates nuisance in the amazing celebrations taking place at wedding festivities. Make sure to turn off your cell phones or keep them on silent mode all throughout the ceremony.
11. Let the Couple enjoy Photography
It has been observed that many times, the guests get excited and start taking pictures of the couple with their mobile phones. But you cannot forget that the job of capturing the wedding events must have been handed over to the professional photographers and videographers. In an effort to click the shots during or after the ceremony, you might create trouble for the photographer and videographer hired by the couple. If you don't want the couple to get upset, follow the wedding etiquette rules and let the professionals do their job.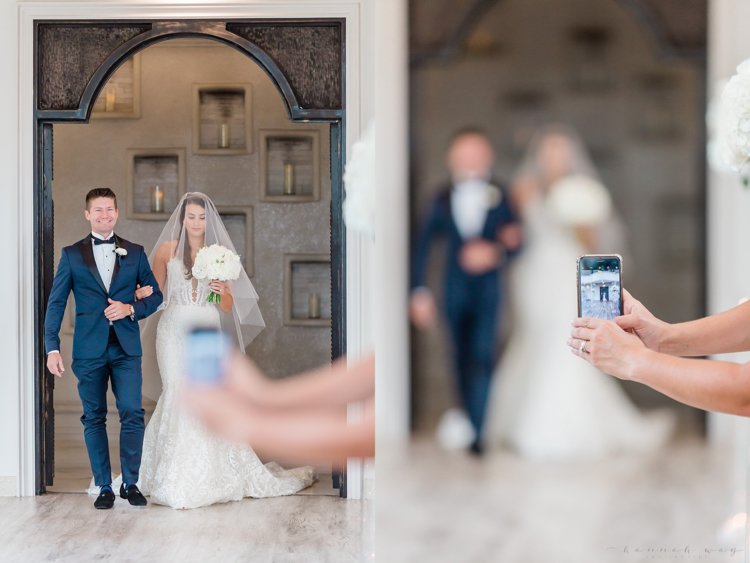 12. Behave yourself and don't Create a Scene
It's easy to go overboard with the liquor available at the wedding bar, but you must exercise control and never drink more than what you can handle. A wedding party is a fun event, and so, you should not spoil the fun for the couple and other guests by drinking and creating a scene.
---
Hopefully, the above wedding etiquette rules help to avoid misunderstandings and make the wedding ceremony and reception properly organized and runs smoothly.