You are probably planning a bit rustic and a bit forest style wedding in Dandenong Ranges when reaching to this blog. So here we are providing an ultimate solution to make your wedding planning a bit easier.
I'm a wedding photographer who write the wedding blogs and edit the photos on weekdays, capture the weddings on weekends. The following tips come from my last 5 years experience to capture the weddings, from the start to the finish, in all seasons and under all the weathers, all over the Dandenong Ranges. I believe I am in the right spot to share my vision and insights with you.
Now, let's get started to read this ultimate guide for your perfect wedding in Dandenong Ranges.
---
1. Wedding Venues In Dandenong Ranges
Wedding Venue is probably the No.1 thing on most brides to-do list. Congratulations on considering this magical area. You could tie the knot under a cupola with the trees and manicured lawns as the backdrop, or you could become the new husband and wife in a featured chapel. However, there are quite a few Dandenong Ranges wedding venues to choose from with different capacity requirement, budget, indoors/outdoors options and the flexibility of customization.
#

1.

1 Tatra Receptions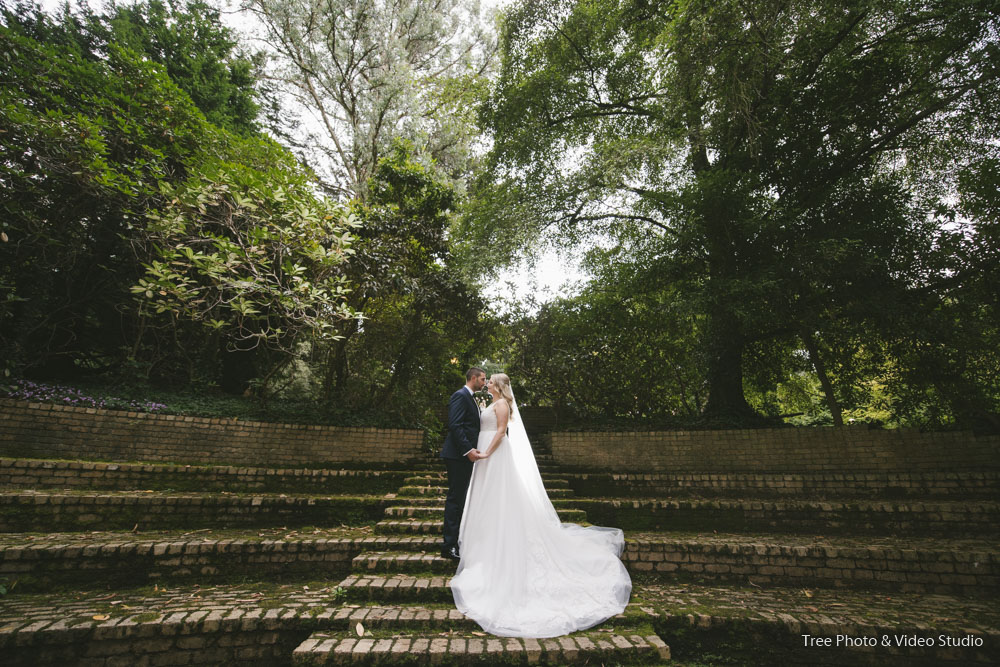 It is an answer without the surprise. Tatra is the most sought after wedding venues in Dandenong Ranges and for good reasons.
– The onsite cottage and bridal suite provide the easier morning preparation options on site.
– The ceremony can be either held in the featured chapel or out under the handcrafted wrought iron cupola.
– The chandelier-lit ballroom could seat up to 250 guests, definitely one of the largest in the Dandenong Ranges.
– The exclusive access to the gardens and lawns, the bridges and the "theatre" for your wedding photography.
What makes Tatra Receptions stand out to me and win My #1position of Dandenong Ranges wedding venues, is that they have been delivering incredible, memorable weddings to the couple, from the very first time I have been there as a photography assistant to 27 July 2019 – the date of the most recent wedding I captured at Tatra when I wrote this blog.
#

1.

2

Avalon Castle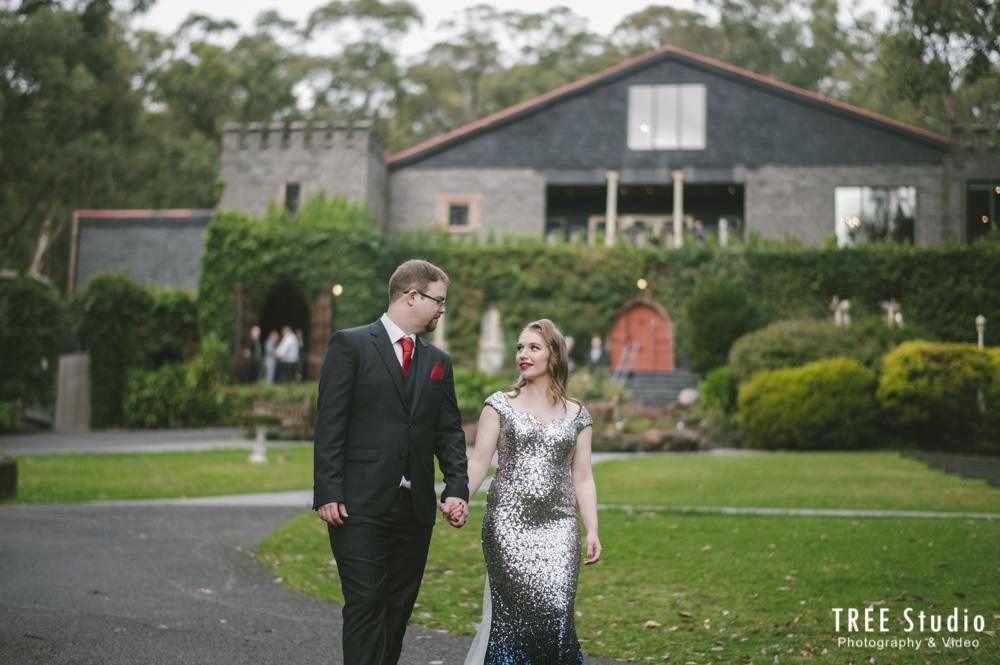 Going immediately to the other side of the affordability and flexibility is this family-run wedding venue in Dandenong Ranges – Avalon Castle. When you feel overwhelmed or daunted at other places, come here and have a chat with Yvonne. You will feel much comfortable here.
– The historical feelings with the castle
– Accommodation options for the couple and the guests
– Ceremony indoor at the chapel and outdoor option at the gazebo
– Lastest ABIA wedding ceremony venue winner
– Flexible packages available to suit your style and budget
I can't recommend these guys enough if you're after a down to earth wedding venue in Dandenong Ranges.
#1.3 Chateau Wyuna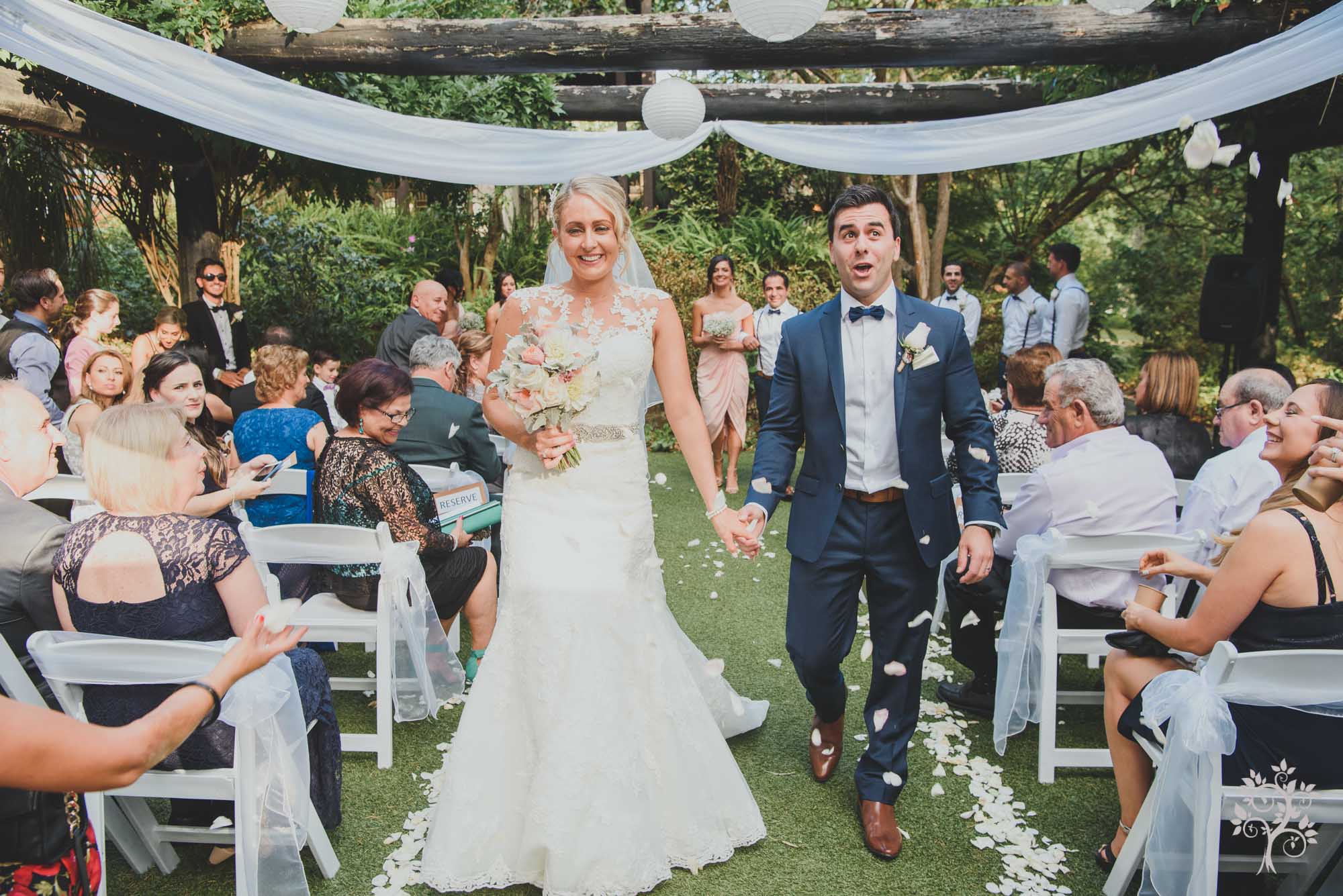 Chateau Wyuna is and has always been a household name for the wedding venues in the Dandenong Ranges. This place has been host weddings for over 40 years.
– Heritage-listed chapel for the indoor wedding ceremony or pergola lawn/waterfall garden for the outdoor wedding ceremony options
– Multiple reception rooms to provide the flexibility
– Picturesque garden and the historic log cabin for your wedding photography
– Set at the foothill of Dandenong Ranges and on the extension of Canterbury Road, much easier to find and drive back home after the party.
Walking around the gardens in Chateau Wyuna, you get a great sense of being inside a picturesque place, with boundless photo opportunities at every turn.
There are definitely more superb wedding venues in Dandenong Ranges. For a comprehensive list of wedding venues in Dandenong Ranges, Please click HERE.
---
2. Your Wedding Preparation Solutions In Dandenong Ranges
As the person who stands with the couple from the start to the end of a wedding day, I always recommend the couple find somewhere close to the ceremony venues for pre-wedding preparations. It could avoid the possible traffic during the weekends and you could arrive at the ceremony venue on time to say "I Do".
Most of the wedding venues in Dandenong Ranges run their own accommodations on-site. Choose the accommodation on-site could save you heaps of time and avoid a morning rush. However, if you are after a bit more fancy and private place for your wedding preparation, below are some beautiful wedding preparation places we know a bit. From a wedding photographer's perspective, they are a bit better for taking photos.
#2.1 Villa Rao of Sassafras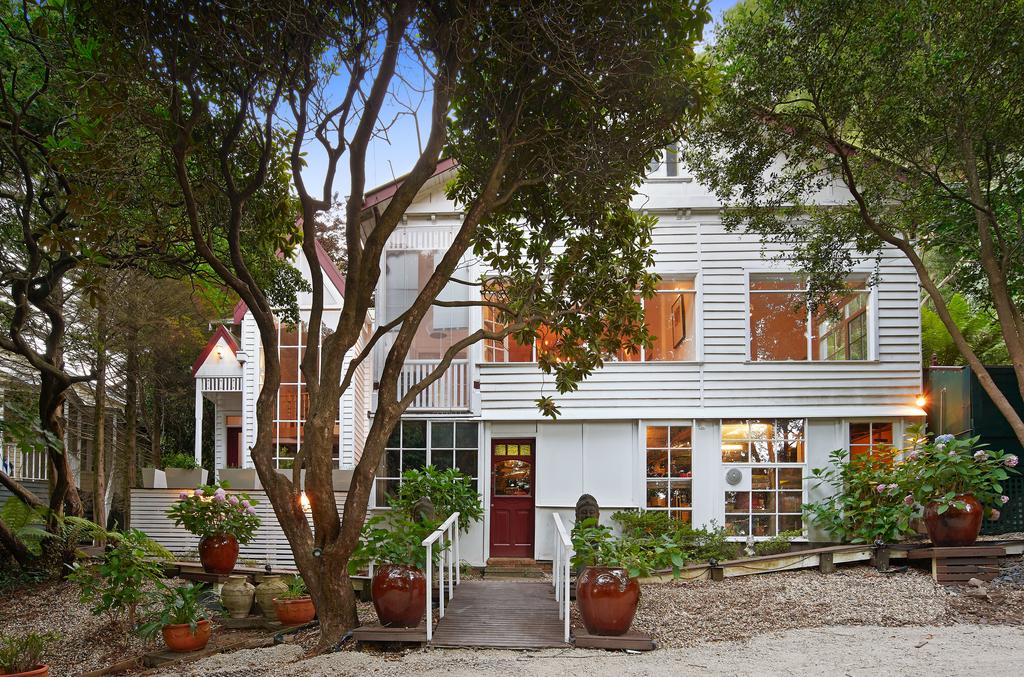 Address: 5 Wallaby Ave, Sassafras VIC 3787
– Specially designed for weddings preparation
– Spacious Master room with other 4 rooms to suit for large size bridal party
– 25 meters away from Sassafras Village, so it is easier to buy the alternatives when you left something at home.
– Historical design outside and contemporary renovated inside. For a wedding photographer, it is one of the best places to shoot preparation photos
#2.2 Rosehill House
Address: 6 Price Rd, Kalorama VIC 3766
– Spacious, clean and comfortable places with multiple verandas and Treetop balconies
– Unique architectural with high ceiling and magnificent surround view
– Large open space living room available for bridal preparation
#2.3 GraceHill Accommodation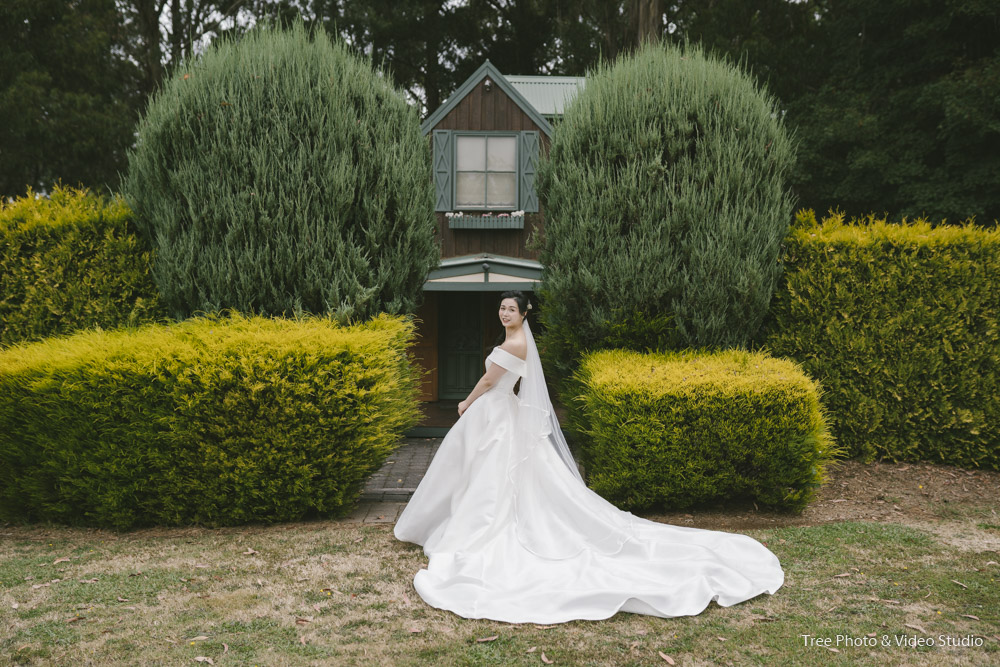 Address: 28 Chalet Road, Olinda VIC 3788
GraceHill Accommodation is on top of this list for good reasons.
– Air-con is available for summer weddings.
– Close to one of the most scenic places in Dandenong Ranges – RJ Hamer Arboretum
– Breakfast and wine are provided
– Multiple separate houses available to provide the flexibility
---
3. Wedding Photo Locations of Dandenong Ranges
Most of the weddings venues in Dandenong Ranges could serve as an all-in-one venue for your wedding day. When you have a bit tight schedule between the ceremony and reception, it is better to take the photos at the venue. You could find quite a few scenic spots set up by the venues.
However, when you have a bit flexible time between the ceremony and reception introduction, for example, more than 1.5hrs, we have some unique and better photo locations to recommend. Check these picturesque places below.
# 3.1 RJ Hamer Arboretum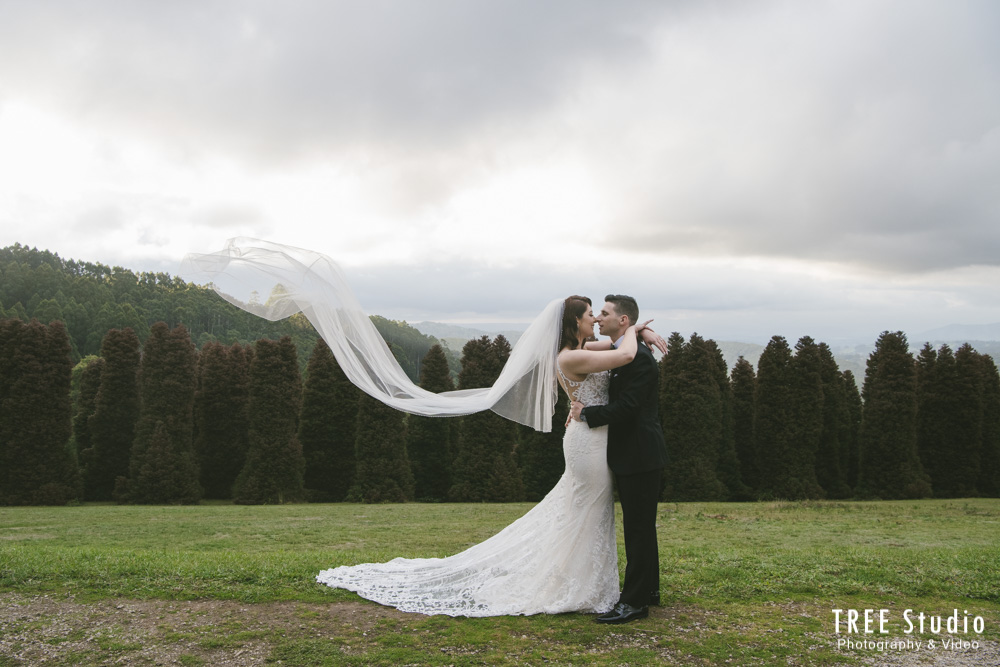 When you have some extra time and want me to bring you out to create some wedding images to make you feel "WOW", RJ Hamer Arboretum is on top of my list. Definitely no price for guessing this one.
Stands at the R.J. Hamer Arboretum, we could capture the views that stretch across to Silvan Dam and the Yarra Valley, you, your loved one and the bridal party could use the120 hectares of breathtaking scenery and tranquil beauty as the backdrop. From the native and exotic trees to the rolling hills, it is probably the best look-out to suit your wedding theme.
Another reason to make RJ Hamer stand out is the scenery here changes with the season. In Summer, the majestic oaks and gums, the ornamental willows and birches are at their best. In autumn, you could stand here with a rich array of fiery reds, oranges and crimsons of the liquid amber and maples as the backdrop. In Winter, the early flowering plants and the tranquil trees grow around the mystic lake and under the low hanging clouds, which is a view of delight.
The only con is you have to contact the Park Victoria to get a permit. Sometimes, when the weather turns too wet in the winter or there is a total fire ban in the summer, RJ Hamer Arboretum is not available for wedding photography. For more details, we suggest you contact Park Victoria, the email and phone number are available below.
Park Victoria Email: GardensWeddingsBookings@parks.vic.gov.au
Park Victoria Phone: (03) 8427 2087
# 3.2 Alfred Nicholas Memorial Gardens
When we talking about taking the wedding photos in a beautiful garden, Alfred Nicholas Memorial Garden is the go-to place in Dandenong Ranges.
The Beautifully manicured gardens, untouched lush green bush and the epic mountain view not only make here a popular place for tourists but also a great spot for the wedding portrait. The iconic boathouse, the lake and the bridge are the special spots in this garden. When the golden autumn comes, these places simply beauty.
When you capture the wedding photos at Alfred Nicholas Memorial Gardens during the weekends, the tourists are always an issue as it is a very popular sightseeing spot in Dandenong Ranges open to the public.
---
4. The Photography Tips For Dandenong Ranges Weddings
In the past 5 years, we have captured 100+ weddings in Dandenong Ranges. Below are some photography tips we summarized through this journey. It could help you to look your best for your wedding photography.
# 4.1 Allocate The Sunset Photo Session Earlier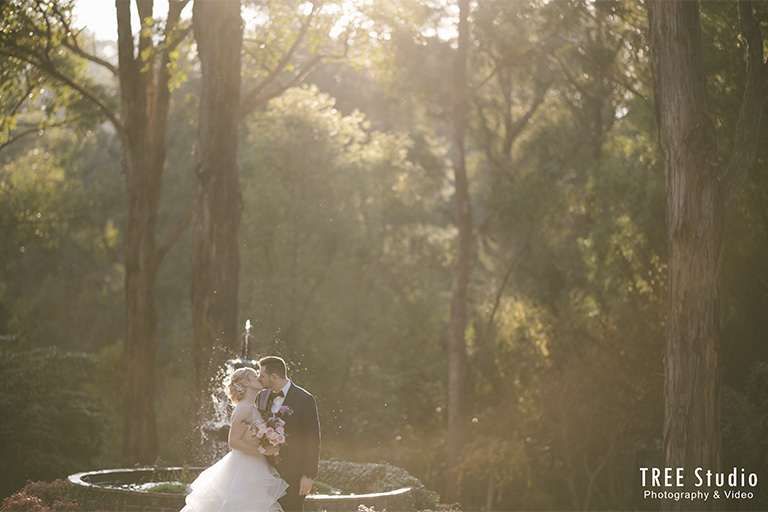 Taking the sunsets photos, create a golden and creamy atmosphere for your wedding photography are popular choices for the brides. However, compare to taking the sunset photos in other areas, like a beach venue close to the Port Phillip Bay or a rooftop venue in the Melbourne CBD, we need to arrange the time significantly earlier in Dandenong Ranges as the majestic trees may block part of the daylight.
In general, arrange this photo session 1.5- 2 hours earlier compared to the forecast sunsets time. This time may be subject to the seasons, the weather on your wedding day and the exact spot you prefer to taking the photos, so speak to your wedding photographer to work out a detailed sunsets photo session plan.
# 4.2 Ask Your Wedding Photographer Bring The "Bokeh" Lens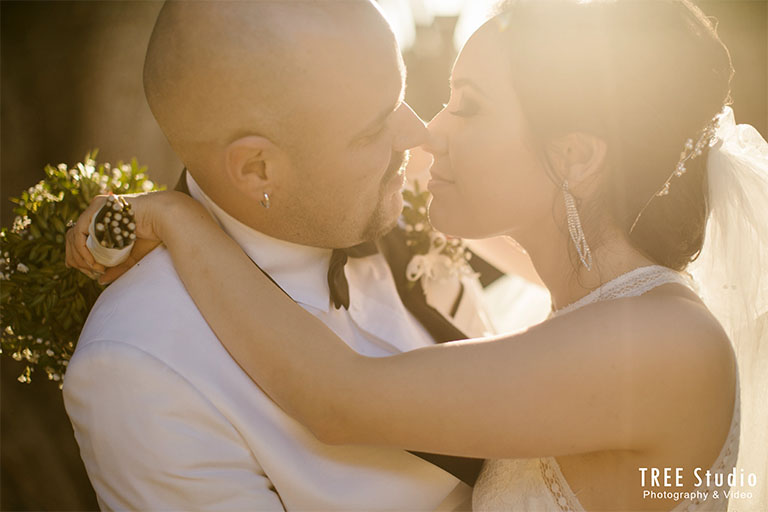 This probably goes a bit technical for most brides, but I have to explain it clearly to you here as it is crucial to create the romantic and intimate feelings for wedding photos between you and your loved one.
In photography, Bokeh has been defined as "the way the lens renders out-of-focus points of light". A well designed Bokeh lens could blur the image in a way that is pleasing to the eye, while others produce blurring that is unpleasant or distracting.
No matter your photographer use Canon, Nikon, Sony or other major brands cameras to capture your wedding, there are great Bokeh Lens available. At Tree Studio, we prefer to use the 50mm F1.2 or F1.4 lens to record your wedding day memory in a more artistic way.
You may wonder whether you should ask your wedding photographer to capture the whole day by using the Bokeh lens. I personally won't give a positive for this. These Bokeh lenses create beautiful rendering from the focus point to out-of-focus point for reasons. One of the major reasons is they sacrifice the focusing speed and accuracy. So when you are moving, like walking down the aisle during the ceremony or doing the first dancing, these Bokeh perimeter lenses probably won't fit here.
---
5. The Vendors More Specialized For Weddings In Dandenong Ranges
From a wedding industry insider's view, every wedding vendors have their own strong points and more specialized area. Below is a list of vendors we know a bit and we regard them as a bit more specialized or focused vendors for the weddings in Dandenong Ranges. We will only cover a small part of the categories as we are comfortable to recommend them.
# 5.1 Florist For Weddings In Dandenong Ranges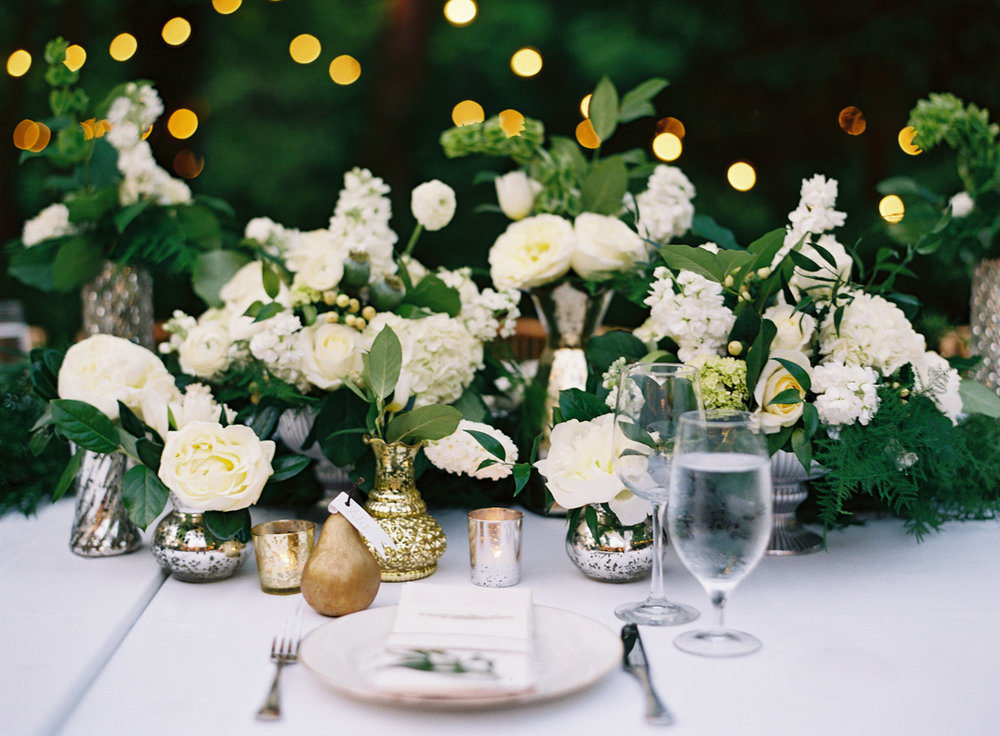 When it comes to the florist in Dandenong Ranges, Sassafras Floral Design pops out.
Embracing the romance of changing seasons and sourcing the locally grown and foraged flowers, foliages and other botanical treats, Sassafras Floral Design serve you from the bridal and bridesmaid's bouquets, buttonholes, flower crowns, floral arches, other ceremony floral designs, bridal table floral design and table centrepieces. Each arrangement is carefully considered and polished.
# 5.2 Celebrant For Weddings In Dandenong Ranges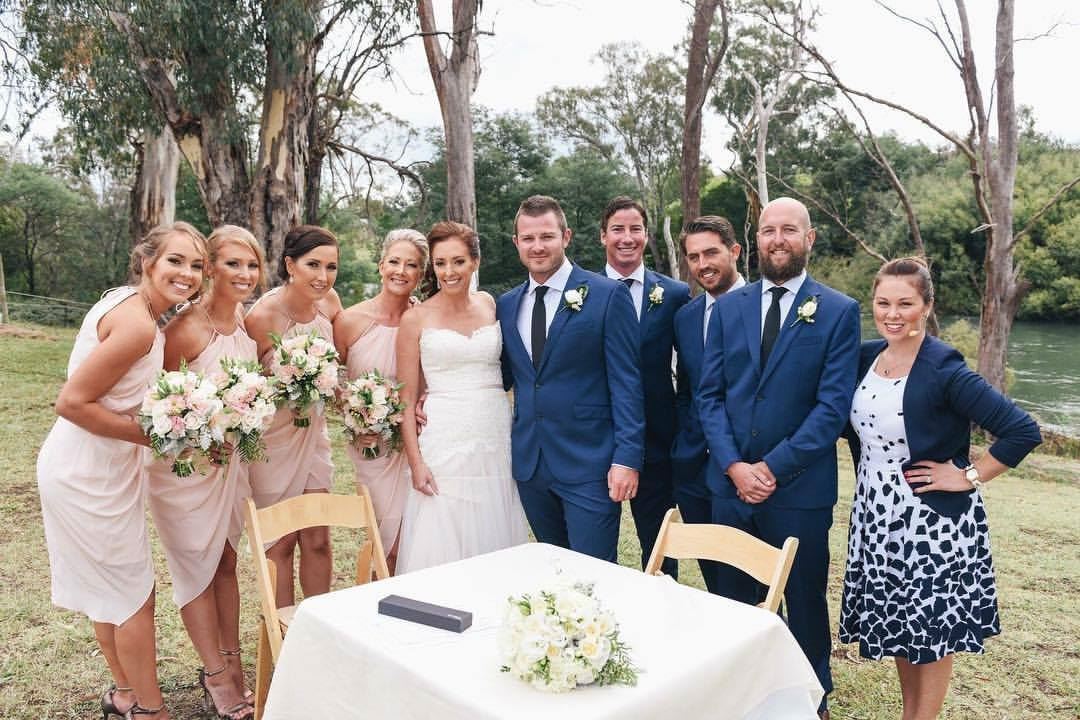 For wedding celebrant, Kate Haley is the choice when I refer to one of my friends who got married at Tatra Receptions about two years ago. Kate is a female celebrant specialized for weddings in Dandenong Ranges. Her personalities and experience could allow you to tie the knot with a bit laid back, modern, a bit of fun and a bit of modern atmosphere.
# 5.3 Photography And Video For Weddings In Dandenong Ranges
In term of capturing your perfect moments, we are confident to list us here. From our brand name – Tree Studio, we are setup to capture the weddings in Dandenong Ranges, with a bit laid back, a bit rustic, a bit natural and organic. Our works could tell more than the words, so check our previous captured weddings below.
Photography: click HERE
Video: click HERE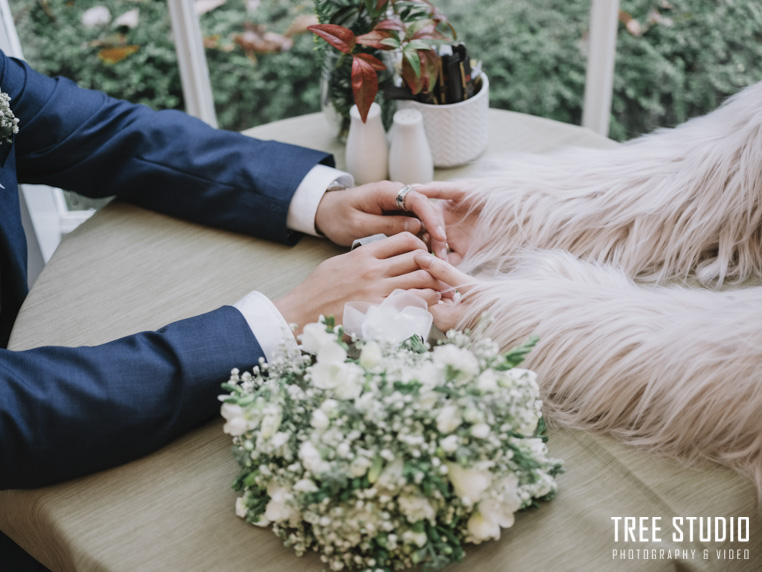 ---
Some Final Words About Weddings In Dandenong Ranges
Organizing a wedding is a bit overwhelming for most brides. No matter you are getting married in Dandenong Ranges or somewhere else surrounding the Melbourne, we have a bit of knowledge as the expertise in the wedding industry.
Share any questions you are facing during your wedding planning. Keep cool on your way to be a bridezilla.