10 Tips on Taking Stunning Candid Wedding Photos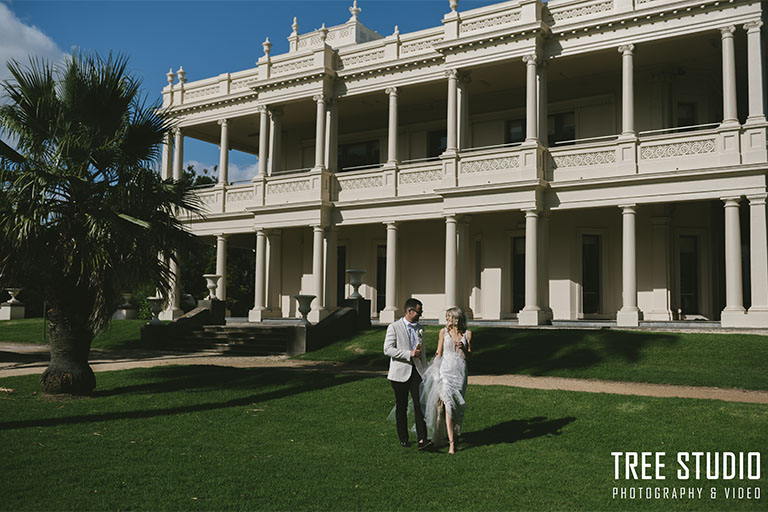 There are heaps of wedding photography styles and candid wedding photo is one of them. Natural, relaxed and unposed, this is why candid wedding photography is becoming more popular for couples in Melbourne. As a wedding photographer based in Melbourne, candid wedding photography holds a special place in my heart.
In my mind, candid wedding photography is the most impactful way to tell your wedding day story by capturing the genuine emotions on your wedding day: whether it's in the form of joy, sadness or anything in between. Candid wedding photos is the perfect approach to produce priceless memories for you to reflect on those emotions and feelings happened on your big day.
However, to show your honest emotions is not an easy-task, especially in front the camera. 'What pose should I make?', 'where should I look?', those are some of the questions we always worry about.
In this blog, I am going to share with you the 10 helpful tips on taking stunning candid wedding photos, from the getting ready to the night reception.
---
Grab a beer or Pop a Champagne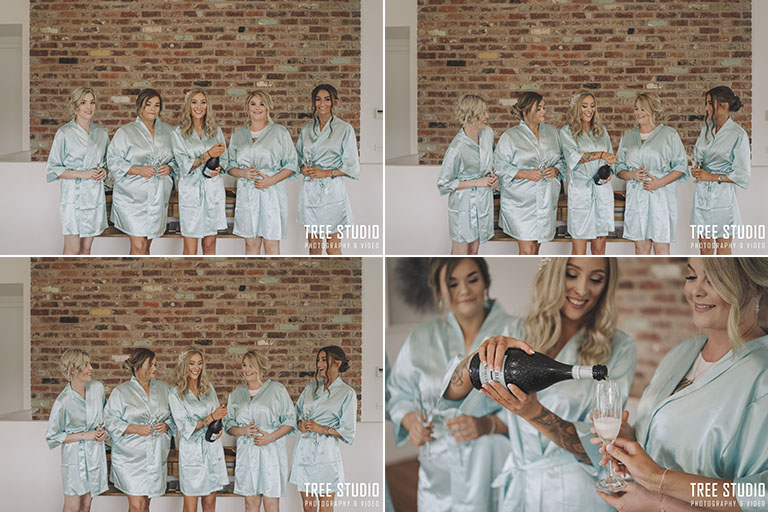 Something that I observed from shooting many years of wedding photography is that the groom and the bride can get quite anxious before their wedding ceremony. This is quite normal as they are going though one of the most important days of their lives. 'Am I running late for the ceremony?', 'I haven't finished writing my speech'. There will be lots of questions popping out on your mind.
Being a candid wedding photographer, my one of the most important tasks on the day is to help my couples to relax.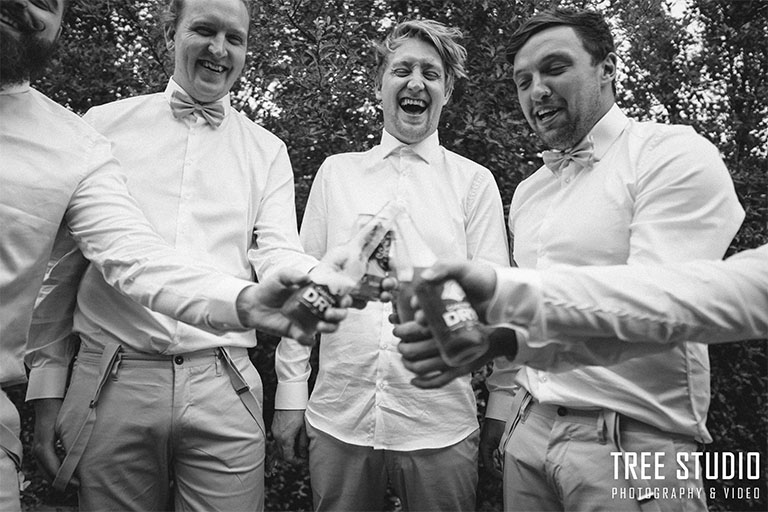 Alcohol is a something magical, it makes people happier and more talkative (I am talking about one or two cans or glasses! 😊) That's why I always suggest the groom/bride and their bridal party to have some drinks before they start to get changed.
When the boys have a drink in their hands, they will feel more relaxed and start talking something funny. And the girls will have plenty of laughers when popping their champagne. When they are having fun, the nerves will magically disappear as I quickly snap down plenty of candid wedding photos.
---
Get ready with your bridal party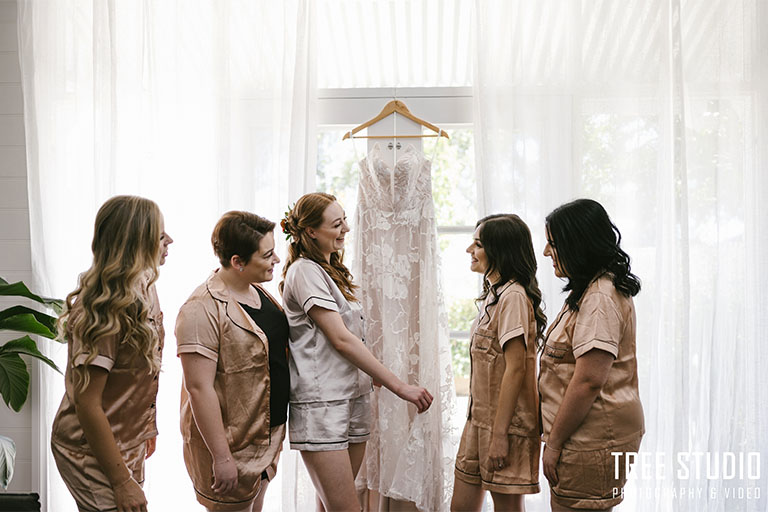 'What do you mean? I am getting ready with my bridal party!' Don't get me wrong, by saying that, I mean to engage with your bridal party and let them help you with your getting ready. The real beauty of candid wedding photography is it's rarely staged or posed, but captured at real time.
The laughers, glances and the funny jokes are part of the reasons why the photo of your best man helping you putting on your jacket naturally will be far better than a pretend staged one.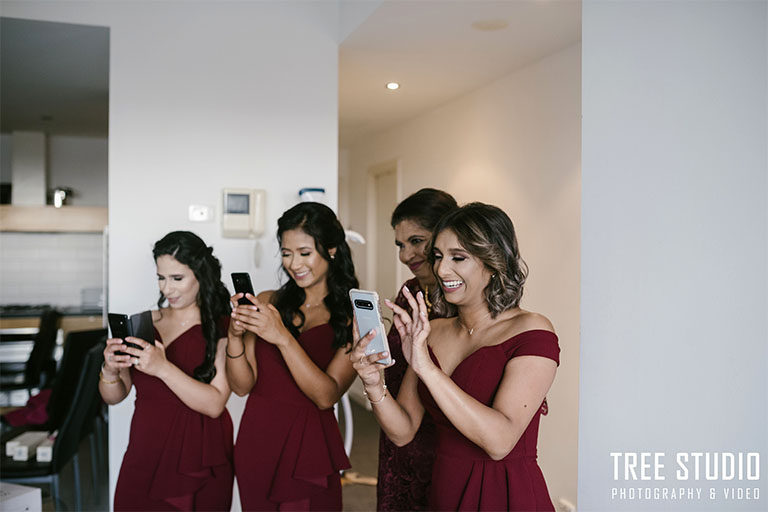 For the bride, when you are putting on your dress, try to leave few buttons unfinished so later when the photographer is taking your getting-ready photos, you can let your bridesmaid help you by naturally button up for candid wedding photos.
---
Have fun with your bridal party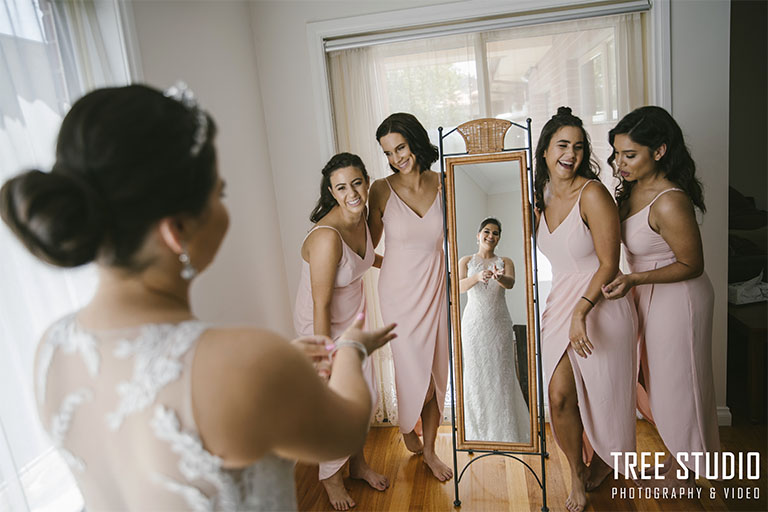 After you get changed and finish all the family photos, it's time to head to your ceremony location and before that, why not have some last-minute fun with your bridal party! Your bridal party includes your VIP friends who probably know 1000 ways to make you laugh for some natural candid wedding photos.

Before you get into the Limo, head to the garden or a lawn, and just engage with your best friends. As a wedding photographer, I always believe those candid moments between a bride and her bridal party can translate into some of a wedding's most effortless candid photos. This photo below taken at Emu Bottom shows an excellent example of having fun with the bridal party.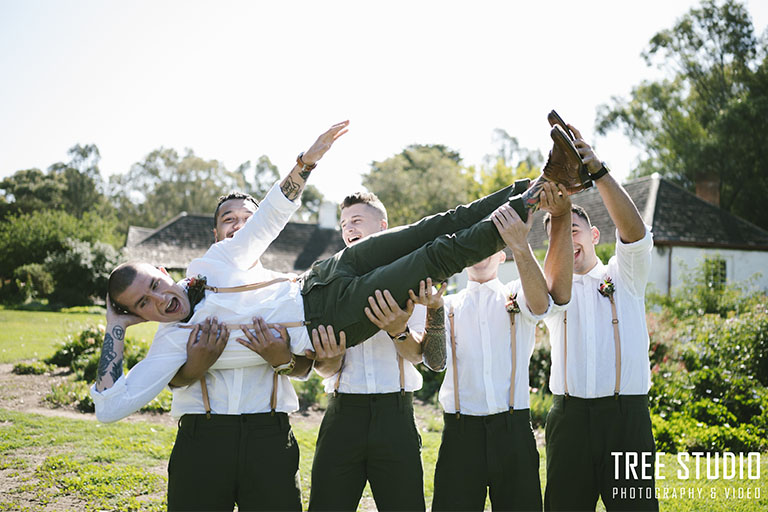 ---
Don't stress about time
Time is money and no one wants to be late for their wedding ceremony, but worrying too much on time is not always helpful for taking candid wedding photos. As a wedding photographer in Melbourne, I believe by creating a thoughtful wedding day timeline can help cut down stress and create a more organized wedding day schedule.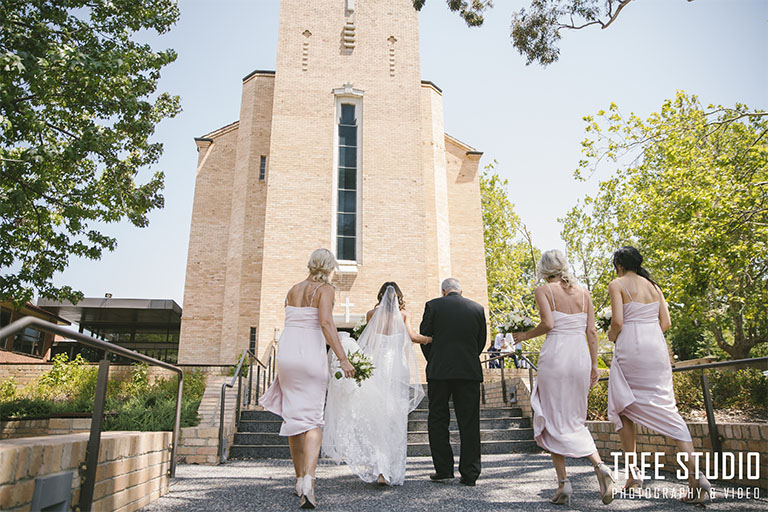 Before the wedding, I would always organize a meeting with my couples to work out a detailed timeline. With a sound run sheet in hand, you will have more controls and flexibility on your wedding day schedules which ultimately leave more room for that natural and candid wedding photography.
---
Let your emotion shine through your ceremony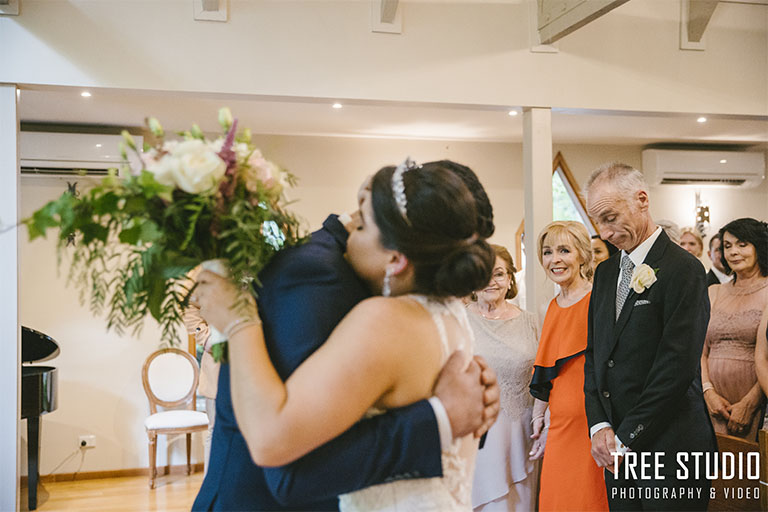 One of the ceremony's most emotional moments often happens during vow exchange. During a civil ceremony, bride and groom will usually write a personal letter for each other. And as a wedding photographer, I love capturing candid wedding photos of those unexpected sentimental moments during vow change.
These candid wedding photos will truly reflect those real emotions happened during the ceremony. Whether it's happy tears, laughter or a nervous glance, it's crucial to capture what those special moments bring.
And for your wedding ceremony, what you really need to do is to relax, and let your emotion shine through while your wedding photographer snaps plenty of candid photos.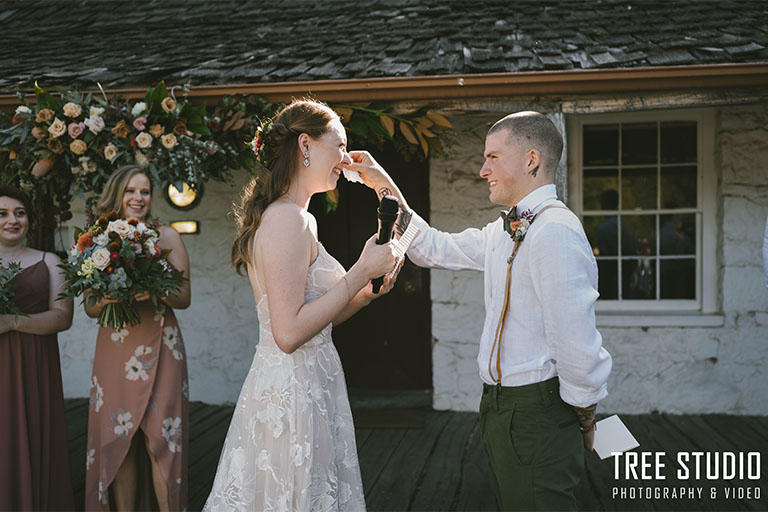 ---
Use creative props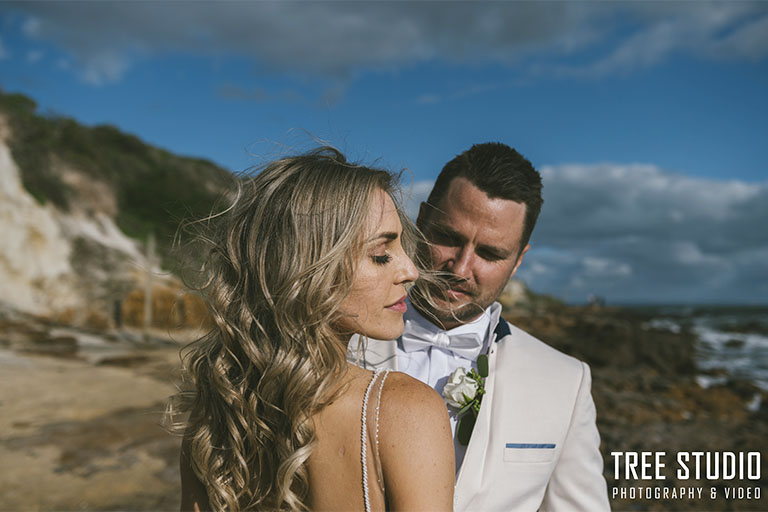 Ever thought about using creative props during your wedding photography shoot?
Many would think using props are only meant for staged photos but in reality, using creative props can lead to those unexpected moments together with natural reactions which are crucial for candid wedding photos.
One of the creative props you could implement for candid wedding photos are flower petals. After you are officially married and walking down the aisle with your loved one, the guests will throw some flower petals above you two and together with the happy emotions from just getting married, the colour petals provide stunning backdrop for your candid wedding photos. However not all venues permit using the flower petals so do check with the coordinator beforehand.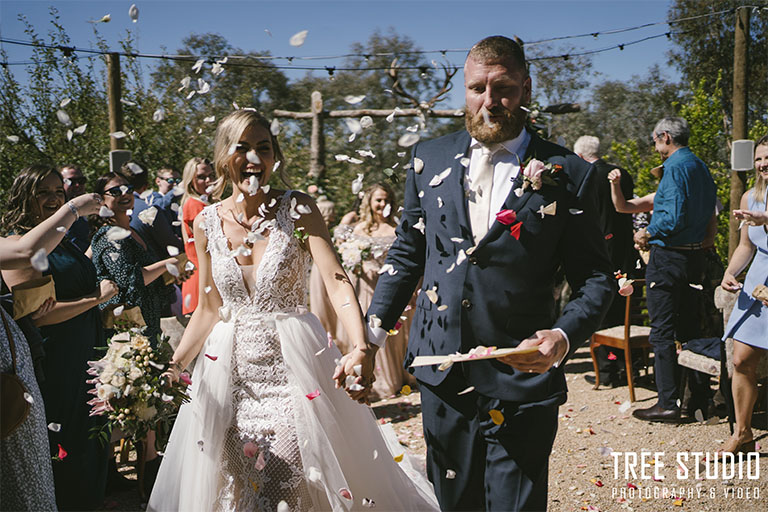 When the unforgiving Melbourne weather turns out not to be so well on your wedding day, umbrellas are something worth being considered. An umbrella will not only protect you from the rain but also acts as an interesting prop for your candid wedding photos.
One of the wedding I've shot at Marong Estate, Yarra Valley made a perfect example of using umbrellas as props for candid wedding photos. We had some light rain during the location photography shoot but luckily the venue provided the couple with some clear umbrellas. And not only we can continue doing wedding photos, as I told the bridal party to play around with the umbrellas, the clear umbrellas also acted as creative props for candid wedding photos.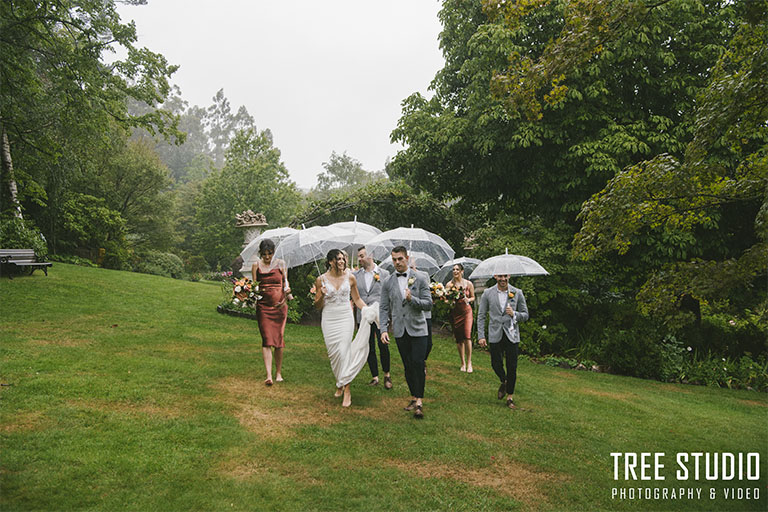 ---
Don't think about posing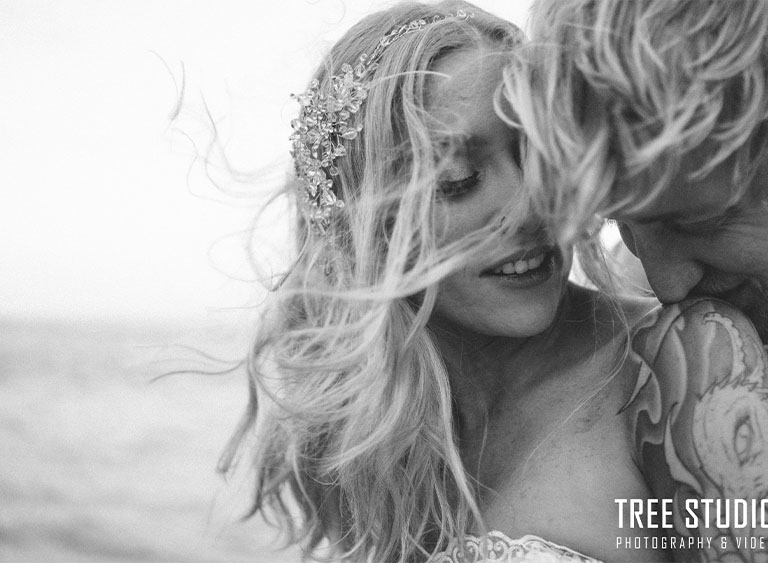 As a wedding photographer in Melbourne, I always joke with my colleagues saying 'over posing is the biggest enemy of candid wedding photography'. It's true as most of the couples I shoot are not professional models in their daily lives, too many posing would make them feel nervous and awkward.
So as a candid wedding photographer, instead of let my couples pose for every shot, I would always let them naturally engage to each other while I capture those candid wedding photos. That's why I always tell my couples to forget about posing on the day.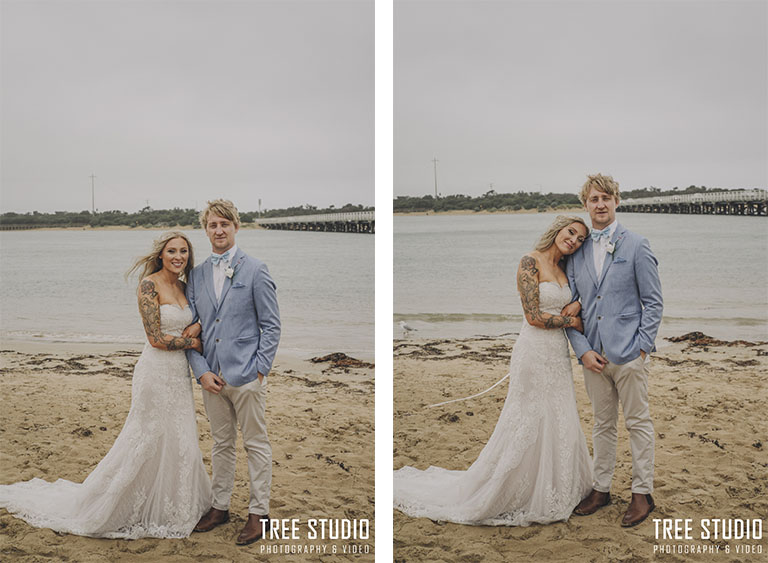 When you are standing in front of your loved one, you would naturally want to hug him, talk to him and laugh. It's during those real interactions where your true emotions and love will reveal, which are the key elements of capturing candid wedding photos.
---
Keep moving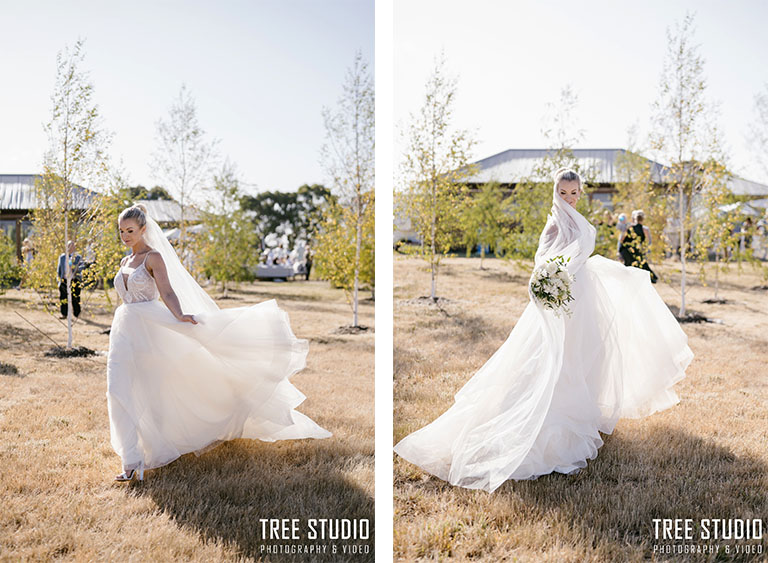 A wedding location photo session usually lasts around 1 hour depending on your wedding day timeline (click here to learn more about making your wedding day timeline). However, most of us can get a little bit bored when just standing there doing still photos.
Whenever things start to feel stale, I'd always suggest my couples to do a little walk. Whether it's with your loved one or with your bridal party, taking a relaxed stroll while chatting to each other can sparkle some of the most beautiful candid wedding photos.
---
Expect the unexpected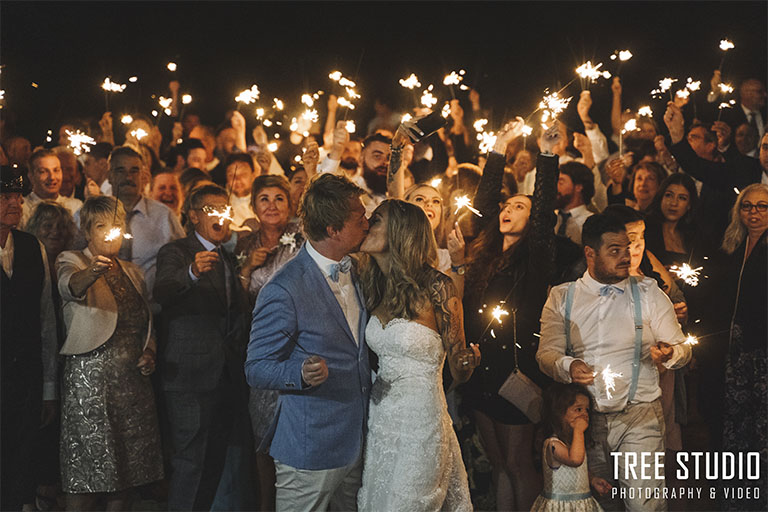 One of the beauties of candid wedding photography is capturing those unexpected moments. Meaningful moments always develop in an organic way and as a candid wedding photographer, I thrive in searching out those unexpected moments. These moments can be the scripted or unscripted ones but couple's gold reactions are what truly make those candid wedding photos shine. This striking photo below taken in Torquay showed true happiness of the loving couple when the bridal party on the side made a funny joke on them.
---
Just Relax!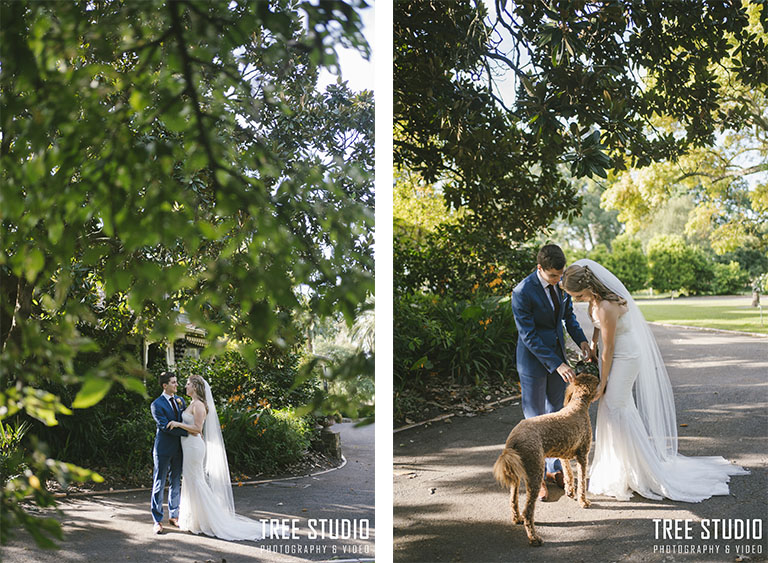 Last but not least, relax! On my end, I always try to create a more laid-back styled wedding photo session for my couples by using my approach of candid wedding photography.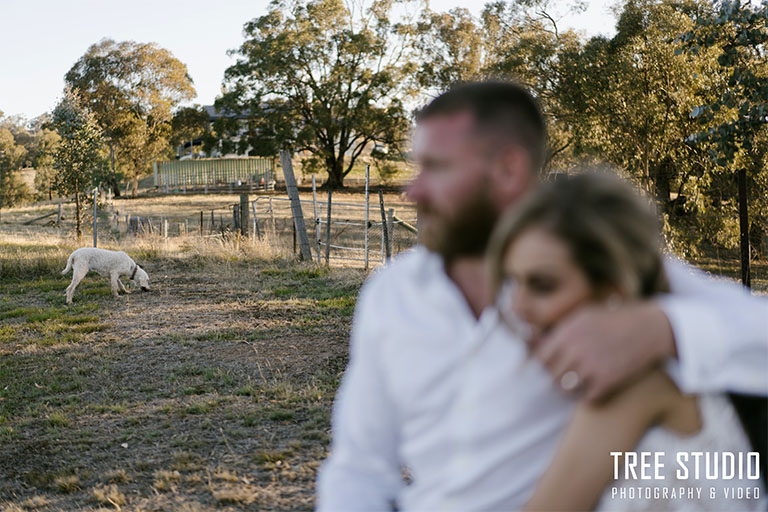 The 'real moments' happen when the couples have got room to relish their wedding day. So it's as important for you to sit back, relax, have fun with your bridal party and wait for those magical moments to happen. The best candid wedding photos would always come from capturing those impulsive joy of couples.
---
At Last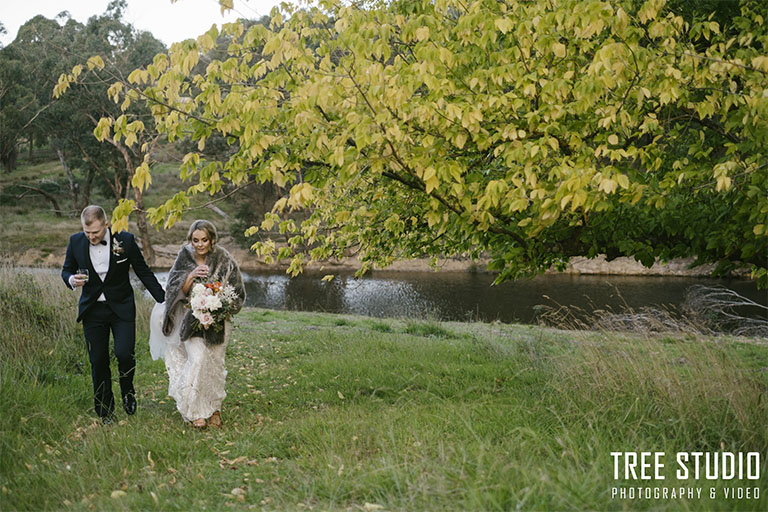 There you have it, the top 10 tips for you on nailing those candid photos on your wedding day. My last take away message today for you is not only you should take it easy and relaxed on your wedding photography session on the day, it's also important to find a wedding photographer that you are comfortable with.
At Tree Studio, when you hire me to capture your wedding day, you don't just gain a wedding photographer but also a friend. From working out a wedding day timeline together to achieving those candid wedding photos, our affordable wedding photography package in Melbourne together with fun, thoughtful photographer will truly make your day more seamless.
If you want to know more about candid wedding photography, contact us here.
Reader Interactions