So, is your wedding day coming near? Well, we are glad that you have found the love of your life and will tie the knot with them soon.
But amidst all the fun of shopping and excitement of honeymoon, don't forget the important task of choosing your bridesmaids because they are the ones who will make your wedding magical for you. Here comes the twist! Once you have chosen your bridesmaids, you need to pop the question to them in a creative way.
You will probably only make those people your bridesmaid who has a special place in your life. So, you should show them your affection and gratitude for being a part of your life. The way in which you will ask them to be your bridesmaid will not only make that moment wonderful but will also become an addition in your wedding memories. Your bridesmaids will take care of small details to turn your wedding celebrations into an event no guest will ever be able to forget.
But before that, you need to turn your bridesmaid proposal into an unforgettable moment. Just let your creative juices flow and come up with a brilliant and innovative bridesmaid proposal idea. To help you, we have shared a list of some creative ways of asking someone to your bridesmaid.
Seven Awesome Ideas To Ask Someone To Be Your Bridesmaid
1. Arrange a Lunch or Dinner Date
Being acquaintances for a long time, you all must be having a favourite restaurant to eat and hang out. Book a table for lunch or dinner over there and make the perfect arrangements with flowers, food, and liquor of their choice. Get the cake prepared with the question "Will you be my bridesmaid?" and talk to the restaurant management and waitperson in advance to bring the cake in the end.
2. Cool T-Shirts, Bracelets, and Hair Ties
Custom made apparels and accessories will become mementos for your wedding and bridesmaid proposal. When you start to think about items which you can be custom made for presenting to your bridesmaid while asking one of the biggest questions of your life, the sky is the limit. From t-shirts and scarves to bracelets and hair ties, you have a variety of options. The best part is that your bridesmaid can wear these apparels or accessories for a long time.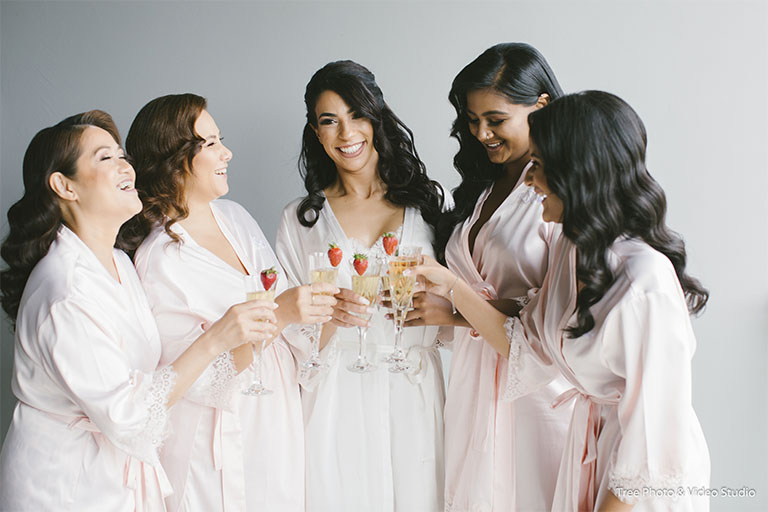 3. Personalized Coffee Mugs
Mugs with a personalized message are a happening gift for not only birthdays and anniversaries, but also for the bridesmaid proposals. Get the photo of your bridesmaid and your question printed on the coffee mug in an elegant way. To add the element of surprise to your proposal, arrange the delivery of mug to the home or workplace of your bridesmaids.
4. Chocolate or Cookie Basket
Sweet treats can work wonders for any given occasion, and therefore, proposing to your bridesmaids by giving them a decorative basket filled with different types of chocolates or cookies will surely make them happy. Put the card with your question written on it in the basket. While opting for cookies, you can include cookies baked with traditional as well as modern recipes. If your bridesmaid is a fan of chocolate, you can have chocolates made in different shapes for them.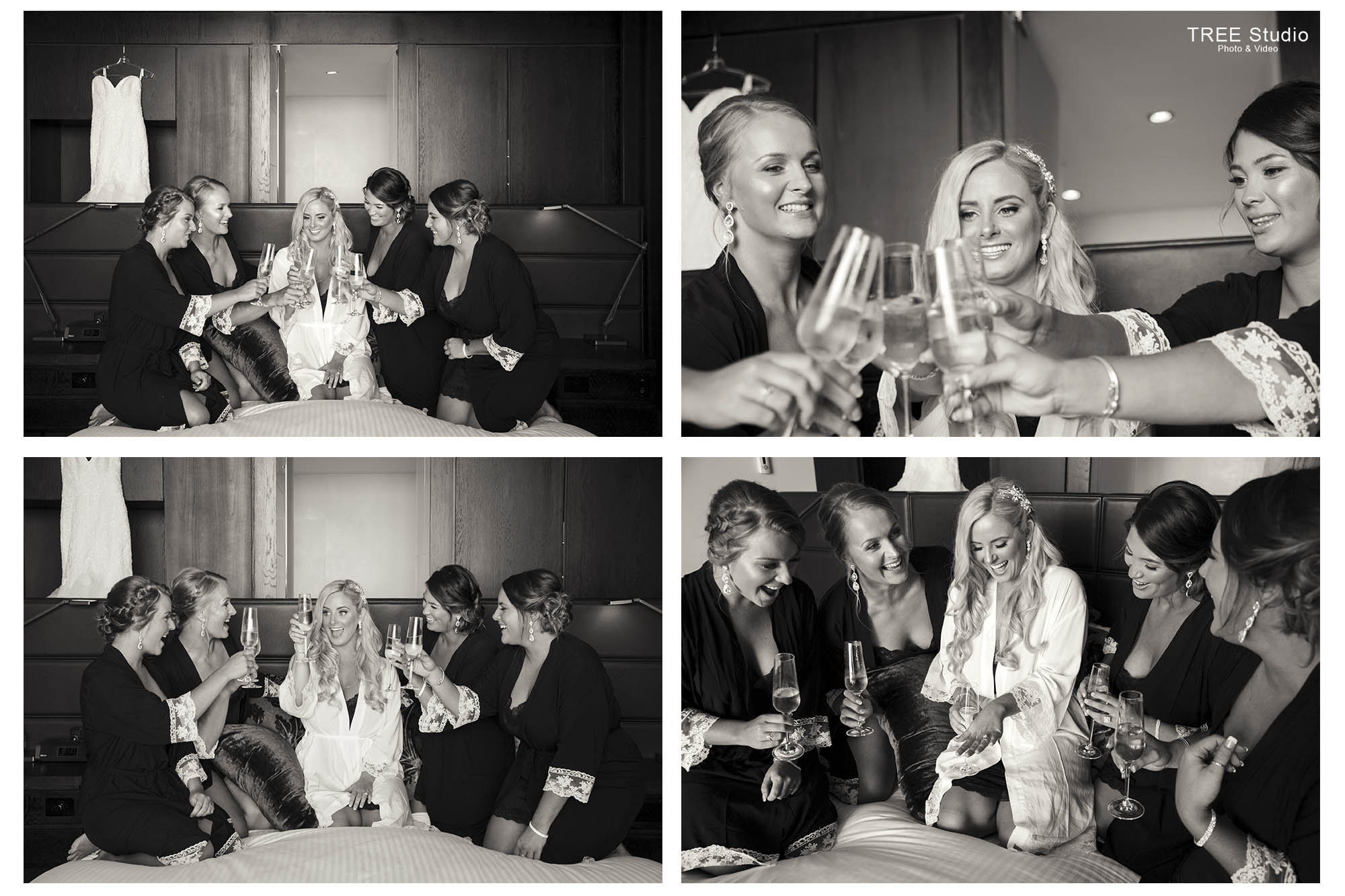 5. Album of Photographs
Imagine the joy on the face of your bridesmaids when you will give them a nicely curated photo album having some amazing pictures of them with you. The photographs and selfies taken on the mobile phone can be finally put to good use. You can place a card with a question in between the photos or get the question printed on the cover of the album.
6. Box with Goodies
A bridesmaid proposal box is a way preferred by many brides-to-be as you can leverage your knowledge of likes and dislikes of your bridesmaids and choose the goodies they would just love. From items essential for making preparations for the bridal party to make up items that will accentuate their beauty on your big day, you have a wide range of options. A card or small colourful paper with your message can be placed in the middle of the box so that it can be noticed as soon as the box is opened.
7. Puzzle or Jigsaw
Invite the ladies you want to ask to be your bridesmaids to your house or book a holiday home which has a swimming pool in it. Arrange a pool party with some excellent cocktails and delicious snacks to make them feel relaxed. When your bridesmaids are having a fun time in the pool water, pop the question "Will you all be my bridesmaid?" and bring a smile on their face.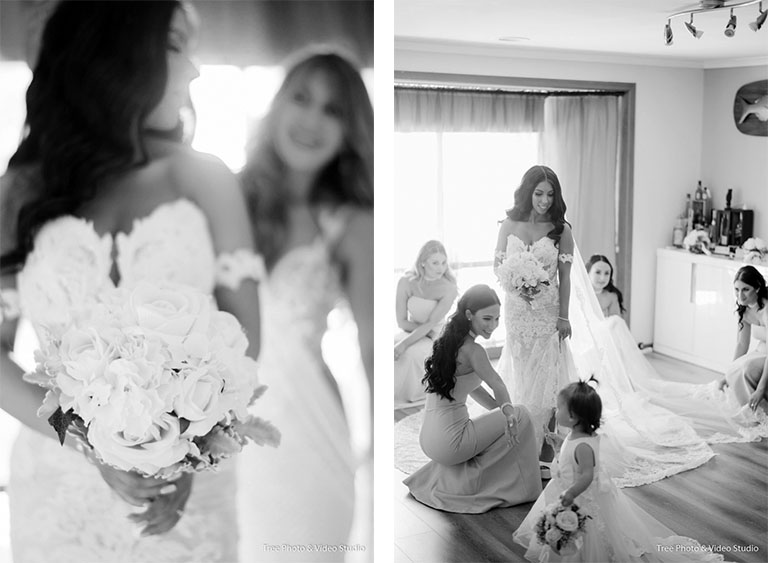 ---
If you are having difficulty in deciding the way of bridesmaid proposal, remember the day when your fiancé had proposed to you. Seeing him on his knees with an engagement ring in hands must have given you an adrenaline rush. You just need to give the same thrilling feeling to your bridesmaid while asking the question.
Setting plays a vital role in making the moment of your bridesmaid proposal extraordinary. While the standard question is "Will you be my bridesmaid?", you can also try different versions, such as "Will you help me tie the knot?" or "Will you stand by me while I make the biggest commitment of my life?"