'Wedding vows' – The part of a wedding ceremony that everyone waits for! Even after documenting so many weddings in Australia, the moment of wedding vows gives us goosebumps every single time. Amidst various materialistic aspects, exchanging wedding vows serves as a true substance of any wedding ceremony. Wedding vows give meaning to the wedding and open a window to the future for the couple.
When the bride and groom standing at the wedding altar speak their heart out and make a strong commitment to each other for embracing their married life, the quote 'love is in the air' stands true. Nowadays, almost every couple chooses to write their own vows instead of reading traditional vows or bible verses. Writing your own wedding vows gives you an opportunity to make your partner fall in head over heels for you once again and give your guests a glimpse of the beauty of your relationship.
Putting down all your feelings on paper is challenging as the depth of your love for your partner cannot be expressed in a few words. But customizing wedding vows shows your faith in the institution of marriage and reassures your partner that you are willing to exert yourself for making every step of your journey with them special and joyful. We know that no one can teach you how to express your emotions to your future husband or wife on the day of your wedding. But a few tips will certainly bring ease in penning down your thoughts.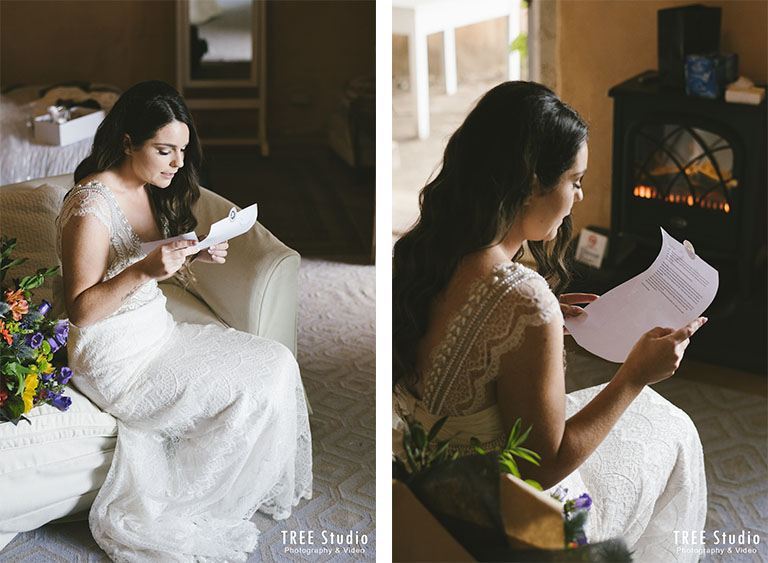 Write Heart-warming Wedding Vows with these Tips
1. Reach a Consensus on Length and Privacy
Personalizing your Wedding vows is worth investing time and effort only if both you and your better half are enthusiastic about it. If one of you is not willing to go through the pain of jotting down and communicating your thoughts, then it's better to drop the idea rather than doing it half-heartedly. If your nuptials are held in a church, confirm whether you will be allowed to say your own wedding vows. Decide the length of the vows. Ideally, wedding vows should be 2 to 3 minutes long.
Avoid writing an elaborate message in wedding vows. If you wish to profess your love to your fiancé or fiancée, write a separate letter and hand it to them before or after the ceremony. Couples tend to include personal memories in their wedding vows. If you also plan to share with your guests the wonderful or embarrassing moments you have experienced as a couple, ensure that your partner is comfortable with the same, by talking to them before the wedding day.
2. Leverage Resources to Get Inspiration
As it said that 'Inspiration can come from anywhere', you can use different sources for generating ideas for writing your wedding vows. You can read Bible verses, books, and online wedding vows readings to understand the significance of the sentences used. If you happen to love words or promises mentioned in these sources, you can include them in your wedding vows. You can either use them in their original form or twist them a bit to bring out the essence of your relationship.
Poems, songs, TV shows, movies, and web series can also be a great source of inspiration. You can take a popular quote from any TV show or movie that you and your partner can relate to or have some connection with. For example, using including a quote from your partner's favourite movie can bring an instant smile on their face.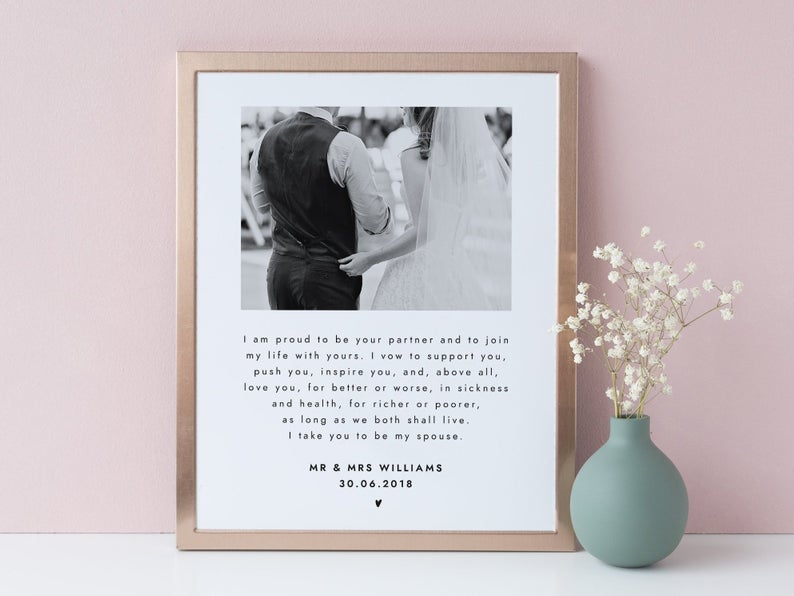 3. Time to Put Thoughts into Words
The real struggle starts here! Select a place where you will get peace for writing down your thoughts and feelings. Take a notebook and pen or your evergreen digital companion, viz., mobile or laptop. Take a deep breath and relax. Go down the memory lane and think about the cheerful moments you have spent with your soon-to-be-wife or soon-to-be-husband.
As soon as your heart gets filled with memories, start pouring down your thoughts about your partner and your relationship. Prepare a draft containing the journey from your first meeting up to the present day in a concise and interesting way. It's easy to get overwhelmed at this stage, but don't get carried away or else you will end up including everything. Just write down the important and memorable details which would light up the eyes of your partner.
Ask yourself questions like 'Why do I love my partner?', 'What is the most likeable thing about my partner' and 'Why I cannot live without my partner?' and seek answers for the same. Your answers to these questions will make your wedding vows unique.
4. Determine the Structure and Tone
Once your draft is ready, take a break from writing your wedding vows, and resume after a few days. Next time, when you take the draft in your hand, clear your mind of stress. Read the points to see if anything needs to be added or removed. Now, re-write and finalize your wedding vows but with a proper structure and tone. Plan out the structure and flow.
Normally, wedding vows begin with addressing your soon-to-be-bride or soon-to-be-groom. You should use the words which show your respect and affection towards your partner, for instance, "my sweetheart" or "my life". You can also jazz up the beginning by saying "my partner in crime". Next, you need to include all the promises that you want to make to your partner.
Now settle on the tone for your wedding vows – They can sound romantic, funny, witty, poetic, touching or sentimental. But remember not to overdo any emotion as you would not want your wedding ceremony to turn into a comedy show or a teary drama.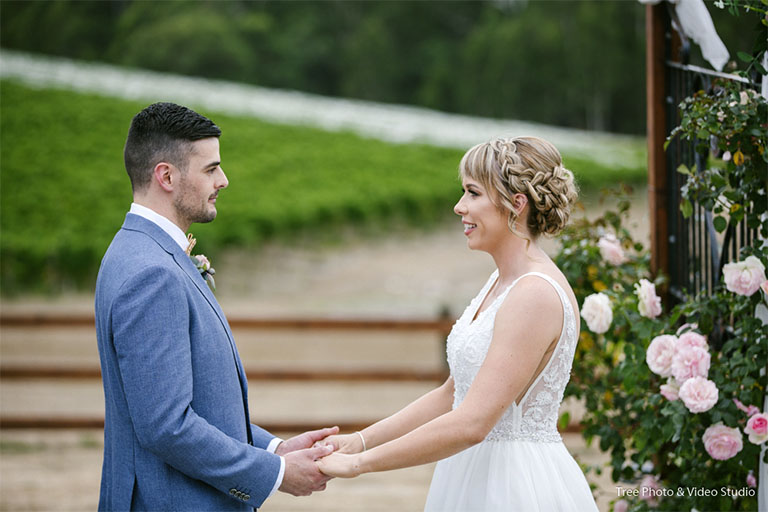 5. Decide on Core of the Wedding Vows
State your feelings and promises in a beautiful manner without being too cheesy or predictable. You can share one or more of your stories from your relationship. Avoid inside jokes, and cryptic references as your guests will not be able to follow you. Mention the highs and lows of your relationship to let the guests know that your bond is stronger than before as it has withstood the test of time. It will also increase the trust of your partner in you and strengthen their belief of having a bright future with you.
Adopt a realistic approach and include promises that you intend to keep throughout your life. Don't include promises that you can't keep as the whole point behind writing your wedding vows is being honest and saying what you truly mean. Never try to portray yourself as a perfect life partner one could ever have as you are not writing a comic book love story. Accept the fact that you will commit mistakes but will also keep on rectifying the same and improving yourself to cultivate a happy marriage.
Don't forget that words like 'I Love You' and 'I am lucky to have you in my life' can never out of favour. But make sure to express them in a way that they don't sound cliché or seem stereotype. Make your guests feel involved by keeping the wedding vows as simple as possible.
6. Practice until You get it Right
Reading out your wedding vows loud for the first time on your wedding day is a terrible mistake which you should avoid at all costs. Prepare your wedding vows ahead of time so that you can have plenty of days to rehearse them and achieve perfection. Begin with practising in front of the mirror, especially if you have stage fright, as getting tongue-tied or reading your wedding vows with shaking hands and legs is the last thing you would want on your big day.
You can also memorize your vows by recording audio and listening to it over and over again. Make sure your wedding vows are free of grammatical errors and words that can puzzle the attendees. One of the essential points to keep in mind while reading your wedding vows is to focus on the pauses and intonation to make the flow look natural. Make one of your friends listen to your vows and ask for their opinion. If their suggestions are worth considering, incorporate the appropriate changes in your vows.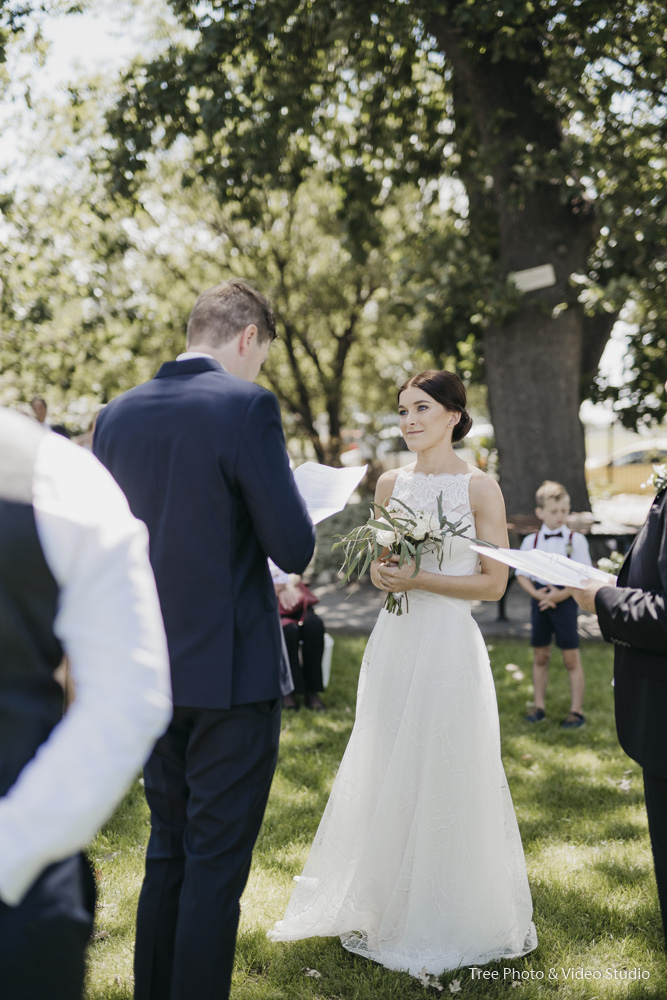 7. Write or Print a Clean Copy
Your wedding vows should be as presentable as other elements of your wedding. The first copy prepared by you might get crumpled due to being continuously used for reading. Therefore, you need to write down your wedding vows on a fresh piece of paper without making any ink marks. To be on the safe side, you can create two copies in case one of them gets lost or misplaced.
Keeping an extra copy with the best man or bridesmaid while you are speaking will be helpful as they can prompt you if you get too emotional and can't continue reading the vows.
---
Exchanging wedding vows is one of those moments of a wedding where both couple and guests feel that the time has stopped. To write your own wedding vows, you just need to be true to yourself and willing to express yourself freely. The rest will be taken care of by the love between you and your future life partner.
> We Would Love To Hear From You
---