I think this is one of the topics that most worries brides. Indeed, the choice of a good photographer for your wedding is essential.
What will remain after your wedding venue? Your other half obviously, your wedding rings, and your memories… So choose wisely who will be responsible for immortalizing your day. But where to start?Here are some essentials things to keep in mind when choosing your wedding photographer.
1. A wedding photographer
Photography may be one of the last budget considered, far behind the wedding venue, catering, dress and costumes. And, therefore, many couples discover at the end of their preparation the real cost of a professional wedding photographer.. and often fall back on a person who will not provide them with the expected work.
Be careful. There are photographers for all types of events, all types of budgets. Prefer a professional that focuses on weddings and avoid the one that handles all types of events.
There is a difference between a photographer and a wedding photographer.
You can't expect to have the same benefits in terms of quality of work done and especially of guidance throughout your marriage. So make sure you are choosing someone who knows weddings.
2. What style suits you best?
The second question to ask yourself is: what photography style fits best the personality of our couple?
There are plenty of wedding photographers who make beautiful pictures, but also many different styles. There is a difference between what we may find beautiful and what actually suits us, just like that wedding dress.
Ask yourself what is important to you:
Beautiful portraits of you and the guests? Capturing the intensity of emotions? The general atmosphere and unexpected little details?
Thus, several styles are available to you. For example:
Fine art, with soft, romantic photos, seizing drama and dark atmospheres.

Fearless, with technical feats, compositions often worked with flash, a search for originality in the angles of view and ambiences.

Fun and quirky, where you put the emotions and good mood, with dynamic angles of view and geometric lines.

The 80's with Sepia portraits and kitsch breaks, like those pictures of lovers staring at each other behind a tree. Yes, it still exists.

3. Where to find your photographer?
On wedding blogs obviously. Published online books are also a good way to see the work of many photographers.
Ask your friends who just got married, they may have good ones to share. Your wedding providers will surely have contacts to give you as well, don't hesitate to ask them.
You may have a look at Instagram-like platforms where thousands of wedding photos are posted every day.
Once you have found potential photographers, check their websites. You will have a taste of the quality of their photos, but also the clarity of the information provided and perhaps their rates. The style of the website will also give you some clues about the photographer's personality (funny/serious, extrovert/shy, explicit/secret. You will notice if the site has been worked on well, updated recently, or has been abandoned for months.
4. How to get in touch?
Contact your photographer as soon as possible after setting the date and place of your wedding. Because even if some photographers have not even begun to open their bookings at this moment, you will start appearing in their sight.
It's useless to contact dozens of photographers, especially with the same message. Contact 3 or 4 by starting with your favourite to see if he or she is available and if there is a good connection between you.
When you get introduced to a photographer, take the time to give him as much information as possible about your wedding (date, place, style, scheduling, all your desires and especially, take the time to tell him what you liked in his work, why you chose him, or her, rather than another one.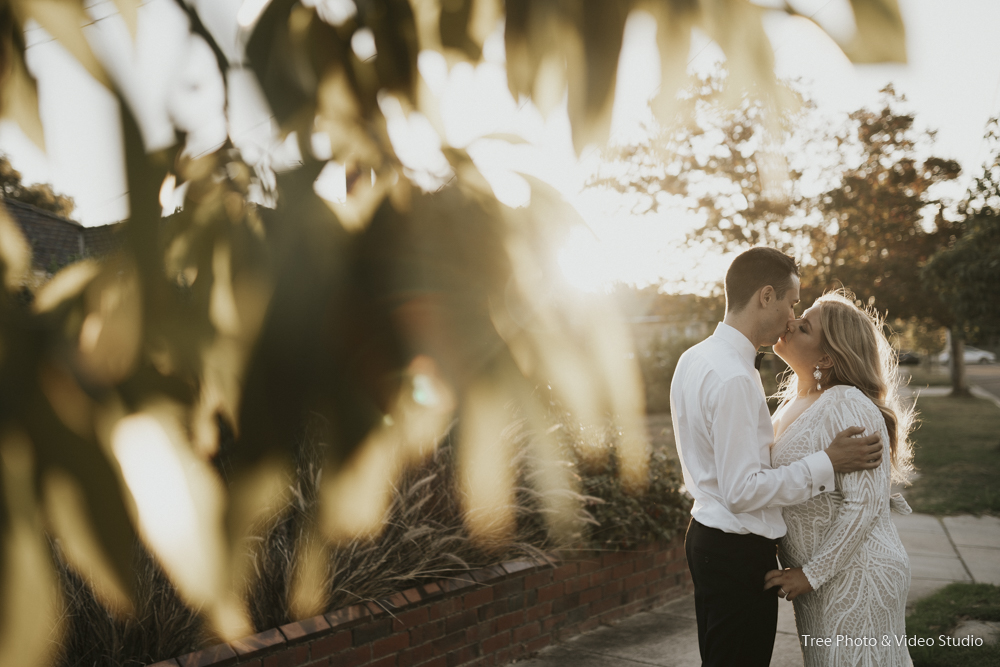 5. A complete real wedding portfolio
Ask him to show you a complete real wedding portfolio. Some photographers only show a selection of their most beautiful photos. They work the key moments and spend less time on the other photos. As a result, you may be disappointed on the whole story with pictures of atmosphere little or not worked on.
6. The photographer's personality
After having found the photographer of your dreams, try to meet him in person as soon as possible (like on Tinder, better seeing him in real life to avoid unpleasant surprises.
It is not because we love someone's work that we necessarily love the person. These are two completely different things.
It can be a good idea to meet around a coffee or a breakfast (if your schedules don't match, a Skype will also do the job). I don't know many photographers who refuse to meet their clients, but if so, run away.
The best images obtained by married couples are often the fruit of the trust established between a photographer and his clients.
7. The trust
When you decide to sign with your wedding photographer, you must be 100% sure of your choice. During the interview, he will have put you at ease, responding in a professional and positive manner to all your questions.
If you do not have the feeling, for whatever reason, do not sign with him (and that, even if he comes back to you with a discount, a gift or if he persists spamming you on your mailbox.
Your wedding photographer will follow you all day. He will be with you for 10 or even 15 hours. He will see you laugh, cry and share many intimate moments with you and your loved ones. For all these reasons you have to feel totally at ease with him.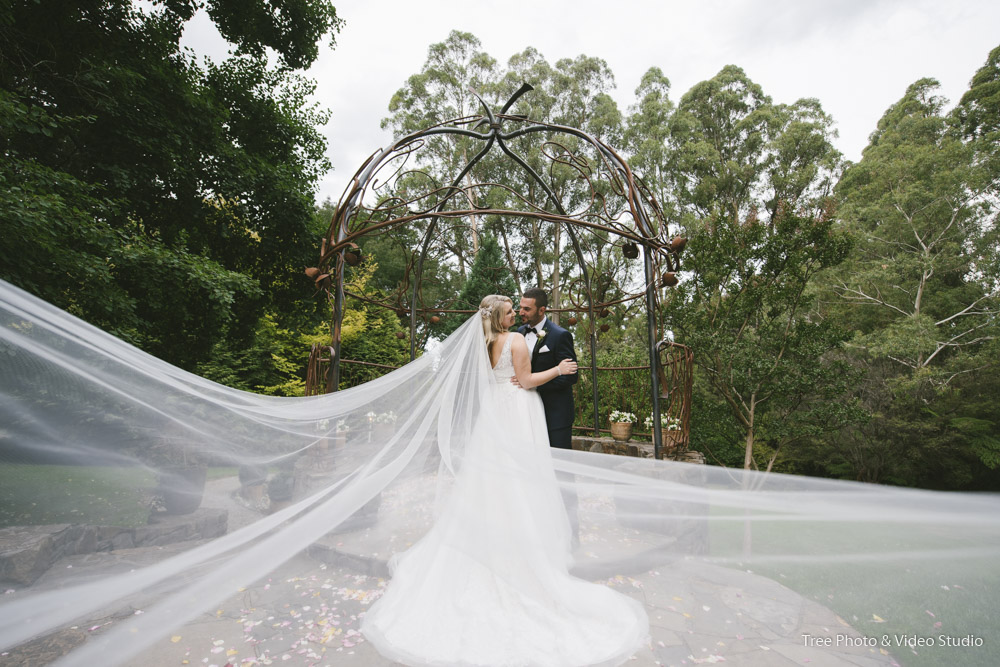 8. What questions should you ask?
Do not hesitate to ask all the questions that go through your head. Better to be quite comfortable, and leave no room for misunderstanding.
How many marriages did he make? What is included in his performance? Is he alone or assisted on the day? What about his insurance? What happens if he gets sick and can not be present on the big day? Can he give you an estimate of his travel expenses?
A good wedding photographer is a photographer who listens to his bride and groom. He should also try to find out what you care about and will take it into account.
9. Should you sign a contract?
A contract protects both sides: the photographer and the couple. It is therefore strongly advised to sign one. The best moment to sign the contract when booking your wedding.
On the side of the photographer, this contract commits him to make every effort to ensure that the report is carried out as best as possible and that the bride and groom have a result that matches their expectations.
Thus, he undertakes to have equipment well maintained and in good working order on your wedding day, to regularly save the photos of the wedding to avoid any loss and to make every effort to be replaced in the event of an absence due to an emergency case.
As for the bride and groom, this contract commits them to warn all the guests of the presence of a photographer so that they and the newlyweds play the game and willingly agree to the photographer's instructions (especially for the group and couple photos.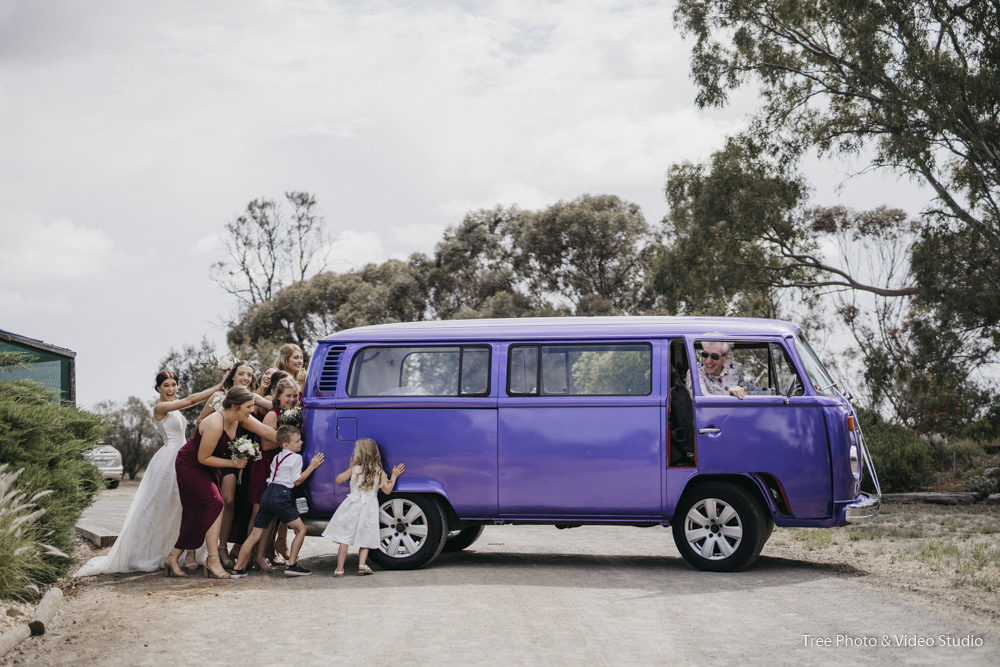 10. Getting A Bit Technical
Do you shoot in RAW or JPEG?
To put it simply, the RAW format is the raw file and often a sign of quality. The photos are heavier and allow to deepen the retouches. This is the best, but it is more restrictive to use (time to open the photo, larger storage…). The JPG format is the one proposed by default which has less possibility of correction during post-editing.
Other possible technical questions:
What type of device do you use?

Do you have a backup system?

Do you turn the flash on?

Do you retouch the photos?

About how many photos will you provide?

Do you sell paper prints to guests? At what rate?

Are you going to use photos of our wedding on your website?

When will the photos be delivered?
This last question takes special attention, and that's normal. Each photographer gives different deadlines depending on the number of weddings he deals in the season, on the time spent to retouch photos (some apply batch editing and some use customized photo editing.
To summarize
With your other half, the photographer you choose will be the person with whom you spend the most time on the D-day.
You have chosen your photographer for the quality of his work, his approach, and the quality of your relationship. So let him do his job and enjoy! You only have to focus on getting married!
> We Would Love To Hear From You
---