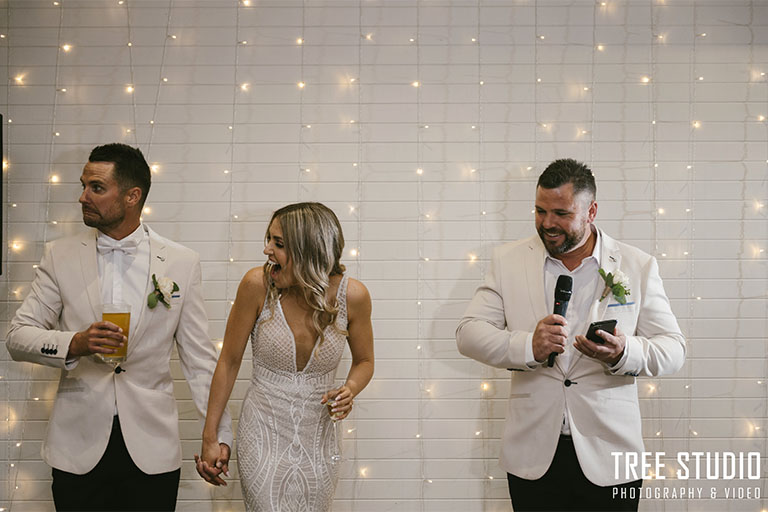 Being the Best Man for your friend or relative is a very honourable and privileged title. Knowing that you are the chosen one to be the right hand of the groom is a very gratifying feeling. It is a gesture of appreciation and love that the person has for you and it is not just any other person, but the groom itself! It is all fun and frolic when it comes to planning the bachelor party and the ceremonies with the help of other friends and family but the role of the best man calls for a unique responsibility – the best man speech.
Being given the prime importance at the D-day after the bride and the groom is a memory to be treasured for a lifetime. Let it sink in that out of all the other friends and family, you are the lucky one who got picked. You owe to your friend or relative to help him be at his best on his day. Besides all the help and prep you will need to invest in the function, it is customary that you render a Best Man Speech. It is more of a funny, personal rendition of your relationship with the groom. It is a morale boost to the groom on his day and an opportunity for the guests, especially from the bride's side to know a bit more about the groom.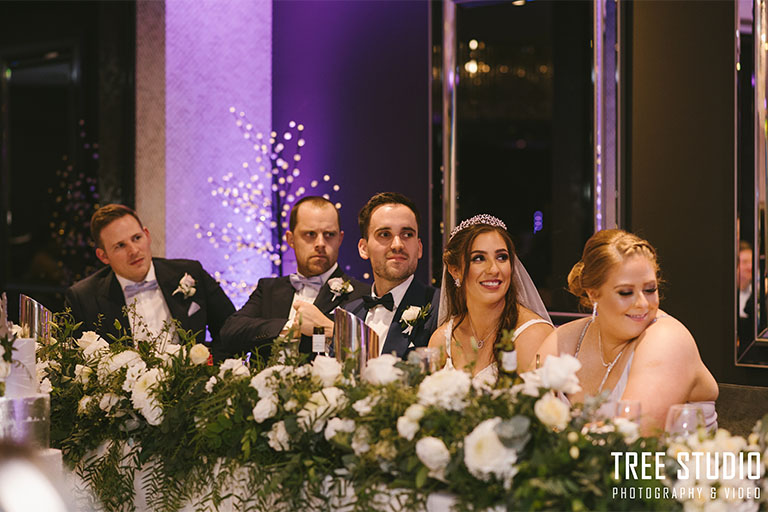 Below are 15 Tips for giving a kick-ass Best Man Speech
1. Plan well in advance
It is given that you will be informed by the groom that you are the chosen one to be the Best Man on the wedding day. Make use of the time and write down the speech. With time, you can fine tune it and add or delete whatever is required. Nobody wants a last-minute sloppy speech, which will not only be irritating to the guests but also will be a betrayal to the groom who treated you with much regard.
2. Practice makes the 'Best Man' perfect
Do plenty of practise reading your speech. Do this in front of someone else so that you get a sense of having to do it in front of an audience. This also helps you in managing stage fright and jitters. If possible, try to memorize a few lines from the speech. It will eliminate the mundane style of straight reading from paper. Having said this, ensure that you do not sound like you are doing a by-heart recitation up there. Keep it natural.
3. Brownie points for paper
Though people use phones, tabs and similar gadgets to read their speech from, it adds a more personal and authentic touch to the whole thing if you can actually print out or write the speech on paper.
4. Kickass Starting
Choose a witty line or statement to start your speech. This ensures you have everyone's undivided attention.
5. Thanks and congrats
Thank the other speakers who delivered the speech before you. If possible you can quote one or two references from the speech which might pique interest. Congratulate the newlyweds – goes without saying. Also, congratulate them on behalf of the guests who couldn't make it and read out any personal messages from them if available.
6. A Touch of Humor
Everyone loves a good joke. See to it that you include one or two hilarious instances or incidents about the groom. Else, you can add your own dose of humour – puns and limericks are great for the occasion. Ensure that whilst you are funny, you do not offend anyone, especially the groom.
7. Variety is the spice of life
Try and include info and details from several facets of the groom's life. Interesting details can get some laughs and will keep the guests engrossed. Again, this speech is not a session for you to roast the groom, so refrain from any embarrassing details.
8. Don't forget the Bride
Say a few kind words about the bride so she doesn't feel left out in between your long speech focusing on the groom.
9. Quote
If you are a language nerd, you could possibly incorporate some befitting lines from a poem or a novel in your speech. For the ones who aren't bibliophiles, they could google up something that suits the occasion.
10.Off limits
Avoid mentioning anything that dampens the spirit of the wonderful day, such as exes, past life, vices, adult humour and anything that is against or speaks ill of love, marriage or relationships in general.
11. No Mumble Jumble
Speak with confidence and ensure that your pronunciation is loud and clear. There is nothing more boring than a monotonous speech – use voice modulation to keep the audience rapt.
12. No Tipsy Turvy
Hold on and refrain from drinking or using intoxicants before the speech. Nobody wants a wasted guy rambling on stage – it's just a buzz kill.
13. Back Up
If at all in between you feel that you are getting the nerves or is fumbling, have a couple of back up options in mind which can be introduced as a red herring to divert the crowd's attention without causing displeasure.
14. Short is cute
As much as we understand that you will have in lengths to speak about the groom, beyond a point, it can turn boring and mundane. Keep a time check and speak only of what will bring about interest in everyone.
15. Raise a toast