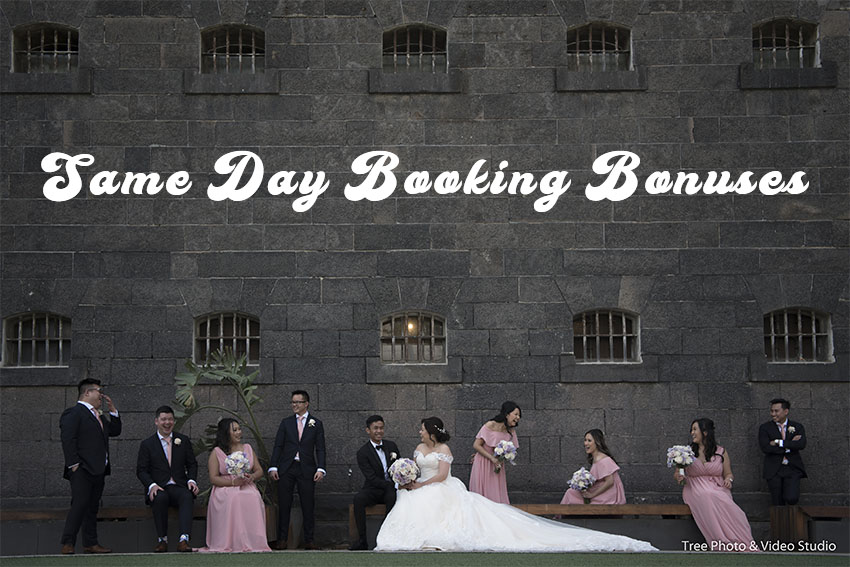 ENJOY 5% OFF ON ALL PACKAGE FOR SAME DAY BOOKING
We strongly recommend you book in an appointment at your earliest convenience so that we can help you work out the best package to suit your needs and secure your team as soon as possible. Please note that there are bonuses offered for same day bookings.
Promotions are not transferable and are not redeemable for cash and cannot be combined with any other offer or discounts or promotions offered by TREE Studio.